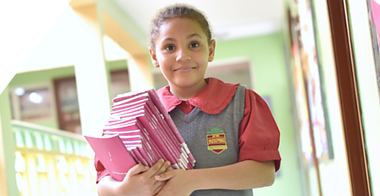 Apply for Admission
Here is a summary of our admission procedure to guide prospective students through the enrolment process.
Redefining Education in Africa
Our School
Students Enrolled to date
What our parents say
'The teachers are attentive to the students and have their best interest at heart' 
'I appreciate the effort the school is putting in to build the children in all areas'
'Greensprings is helping to educate a total child'
The idea of the house point is fantastic.
Child centredness cannot be over emphasised. I love that the school focuses on this. Please keep it up'
'I like the way the students are being encouraged to be confident in themselves. It helps good development'
Fantastic school content! Super happy with teachers!
'The school remains number one in providing quality education. I am very proud as a parent because I can see my child making steady progress in all areas'