On Saturday, January 23, 2021, our monthly Career Webinar Series continued with a focus on Entrepreneurship. The distinguished speaker at the event was Ms. Yinka Osobu, CEO of CMC Interiors. The talk was highly engaging as she shared her knowledge of the various aspects of entrepreneurship.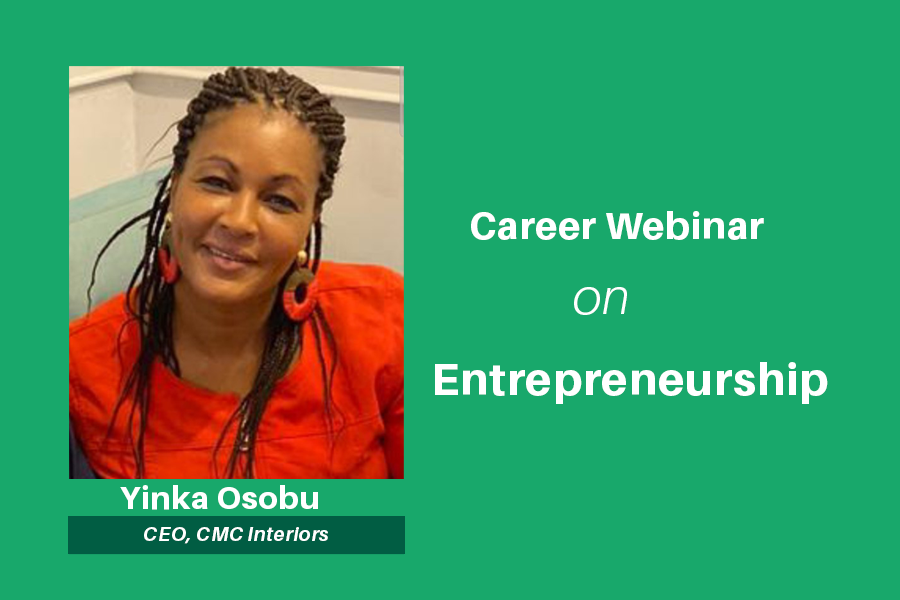 She enlightened the students on traits required to be a successful entrepreneur and reminded them that any good habits they developed now would assist them on their entrepreneurship journey. The speaker encouraged the students to start considering entrepreneurial ventures that would not interfere with their academics so that they could start gaining experience.
Throughout the event, Ms. Osobu emphasised the need to patronize and proudly support made In Nigeria products.