If you are thinking of the best way to engage your child in a fun and educative way this summer or would like to give your child a head start in preparation for the coming school year. The Greenyg Summer School is for you!
It is an exciting learning experience with a flexible schedule.
It offers enough security, independence & stimulation to meet the needs of your child with our well-planned structured activities and is also open to students of other schools.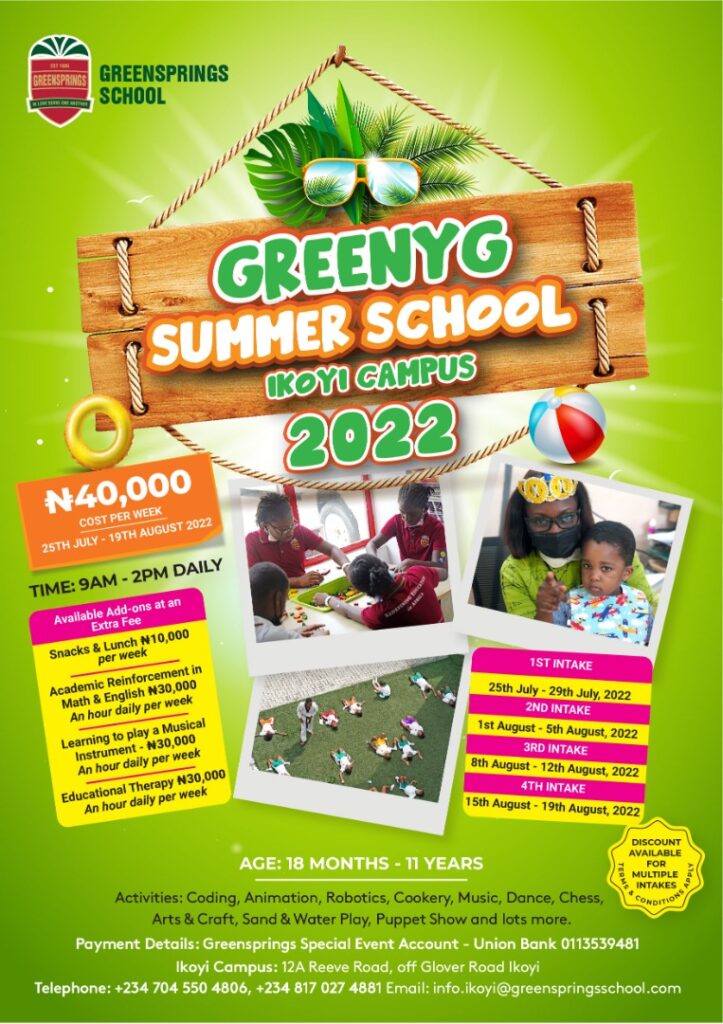 Summer School Schedule
1st Intake: 25th July – 29th July 2022
2nd Intake: 1st August – 5th August 2022
3rd Intake: 8th August – 12th August 2022
4th Intake: 15th August – 19th August 2022
To register and for more information, you can send an email to info.ikoyi@greenspringsschool.com, WhatsApp – 07084028521.