After competing with fifty students from over thirty international schools in Nigeria, Temisola Olajide of our Year 11 Anthony campus has bagged the first runner-up prize in the public speaking competition organised by the Association of International Schools Educators in Nigeria (AISEN). She won the prize in the Key Stage 4 (KS4) category of the competition.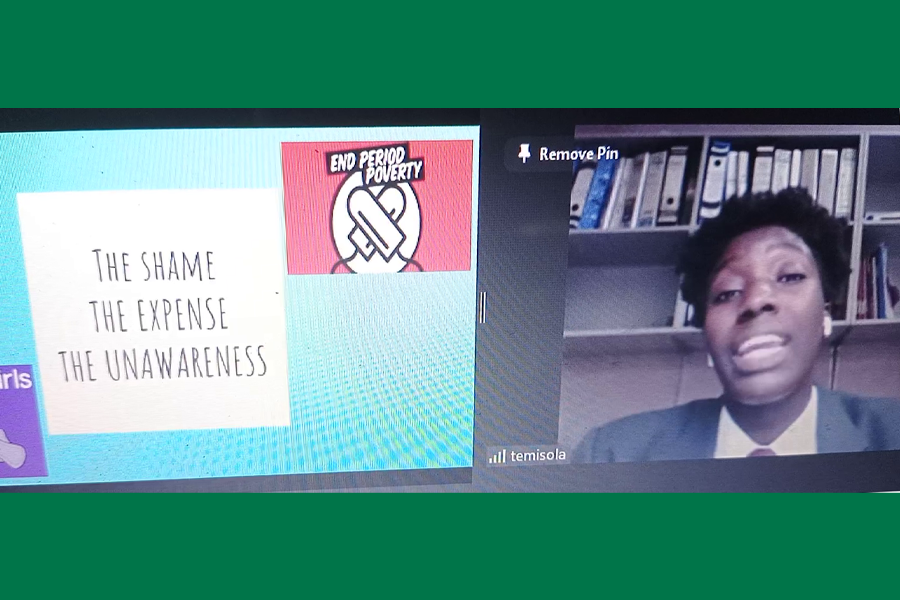 Temisola spoke on the topic Period Poverty: The Cost of Menstrual Shame. And she used her presentation to draw awareness to the ignominy many poor Nigerian girls face while observing their periods, forcing them to use unhygienic materials like socks and rags.
Speaking on why she chose the topic, she revealed that, "Period poverty is a problem in our society, and it is getting worse because of the stigma attached to discussing a girl's period. Many people aren't aware of this problem. So, I used the opportunity presented by this public speaking competition to raise awareness about the stigmatization."
Mr Robinson Jonathan, our English teacher who prepared Temisola for the competition, has this to say: "In this current dispensation, public speaking is an essential skill for career and business growth, so we take the skill seriously and instil it in our students. Temisola's presentation dazzled me, and I am happy that the judges were also impressed and awarded her to be among the best presenters," he said.