Ayomide Adejuwon, the Head Boy of class 2020 of Anthony Campus, has been accepted into Ashbourne College in the UK on a scholarship that is worth £30,000 (about ₦14.9 million). He was admitted to the sixth form college on scholarship after submitting a well-written personal statement and passing exceptionally in the entrance exam. He also had to attend an interview with the principal and members of the admissions team of the school, and he did very well.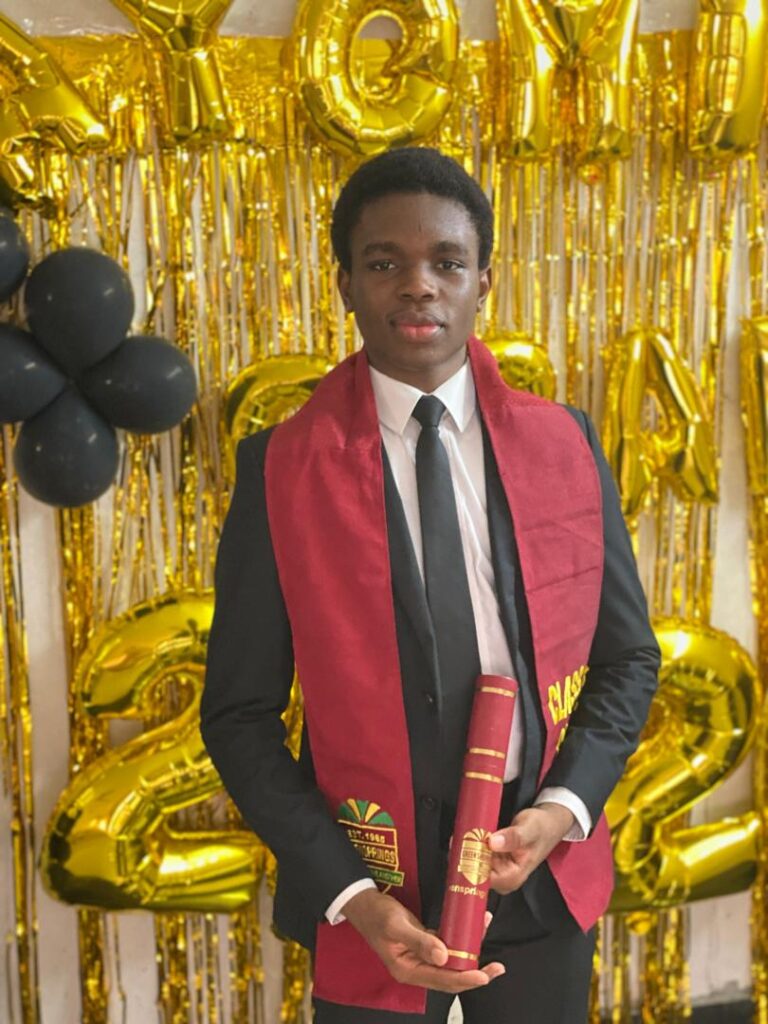 Sharing his excitement about the scholarship, Ayomide said, "I am very delighted that I received the scholarship. In the midst of all the uncertainty in the world at the time I was applying to the college, I was happy that there was something that could still bring joy. I want to thank Greensprings for grooming me to be the person I have become today and the teachers who worked tirelessly to make sure I stayed on the path to success. I couldn't have done it without them and for that, I am truly grateful."
Ayomide graduated secondary school in Greensprings with 4A*s 4As 1B. Due to COVID-19 restriction, he is currently attending online classes with the college but hopes to join them on-site later this year.