This year, Greensprings School emerged as the winner of the British Council Special Recognition for Equality, Inclusion and Diversity Award in Nigeria for Partner Schools.
The journey started when the Examination Officer (now Assistant Principal, Anthony Campus) Mrs Abiodun Badmus, under the supervision of our new Head of School, Anthony Campus, Mrs Magdalene Okrikri, led a group of teachers and staff within the school to submit an entry in the form of a description of a particular initiative and painstakingly collated all the pieces of evidence that met all the award criteria.
Our school won the award and was recognised as a school that has contributed to the enhancement of Equality, Diversity, and Inclusion in the workplace/community through projects, initiatives, adjustments, and policies, by actively demonstrating a commitment to building more inclusive work.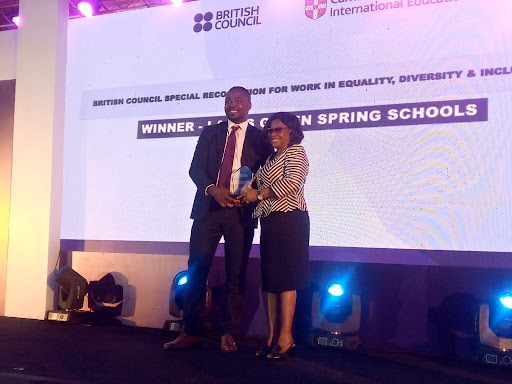 The award was received on Friday 29, July 2022 by Mrs Okrikri on behalf of the school.
The British Council identifies and presents awards of recognition to a school that has successfully implemented the Equality, Diversity, and Inclusion (EDI) policy, due to the council's commitment to the policies.