The Elementary Section of Greensprings School runs the International Primary Curriculum (IPC). The curriculum is child-centred, teacher friendly – and it is used mostly by the best primary schools in Lagos and Nigeria. The IPC enables your child to take responsibility for his or her learning by involving in activities such as planning, researching, recording, and interacting with teachers and other students.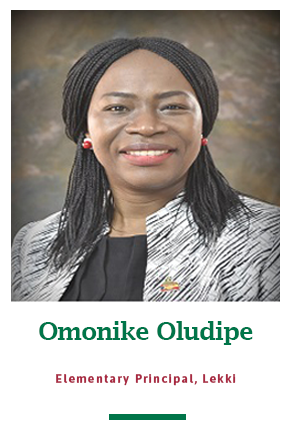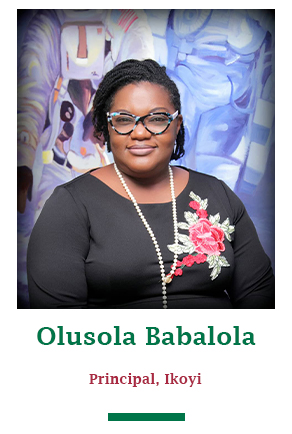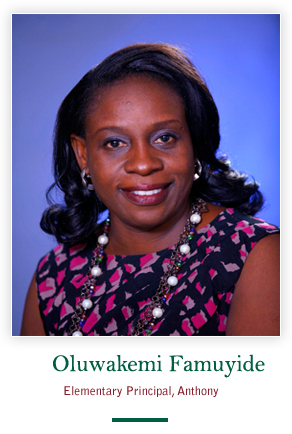 The Focus of the International Primary Curriculum
The IPC focuses on developing children's learning through a structure that is based on learning goals, and these goals include subject goals, personal learning goals, and international learning goals.
Under the subject goals, your child will learn how to develop a deep understanding of subjects such as Mathematics, Language Arts, Science, ICT & Computing, Technology, History, Geography, Music, Physical Education, Art and Society. The personal learning goals of the IPC will equip your child with the essential 21st-century skills, comprising communication, resilience, adaptability, thoughtfulness, cooperation, respect and morality.
As for the international learning goals of the IPC, it will help your child develop a sense of "international mindedness," which is required to become a global citizen with an ability to succeed anywhere in the world.
By enrolling your child in our Elementary School, he or she will attain all the unit-by-unit learning goals of the International Primary Curriculum.
Greensprings Elementary School — Best Primary School in Lagos & Nigeria
As it is in most of the best primary schools in Lagos that use the IPC, our Elementary School is made up of Early Elementary and Senior Elementary.
Our Early Elementary School
In the Early Elementary, which is Year 1 – Year 4, our pupils receive optimum education that enhances their development of core skills in literacy and numeracy. In a case whereby a child is experiencing difficulties in learning, our school offers a learning-support programme, and this programme is one of the reasons parents regard Greensprings one of the best primary schools in Lagos and Nigeria.
Our aim is to make school enjoyable for our pupils; so we incorporate fun into learning and structure our learning environment to make learning easy for our pupils. Here are some more reasons why parents regard us one of the best primary schools in Lagos and entrust their children in our care:
        We guide and encourage positive behaviour among peers and promote collaboration through group activities.
        We introduce our pupils to a foreign language, thereby offering them an opportunity to learn a unique form of communication
        We engage our pupils in activities that enable them to develop self-confidence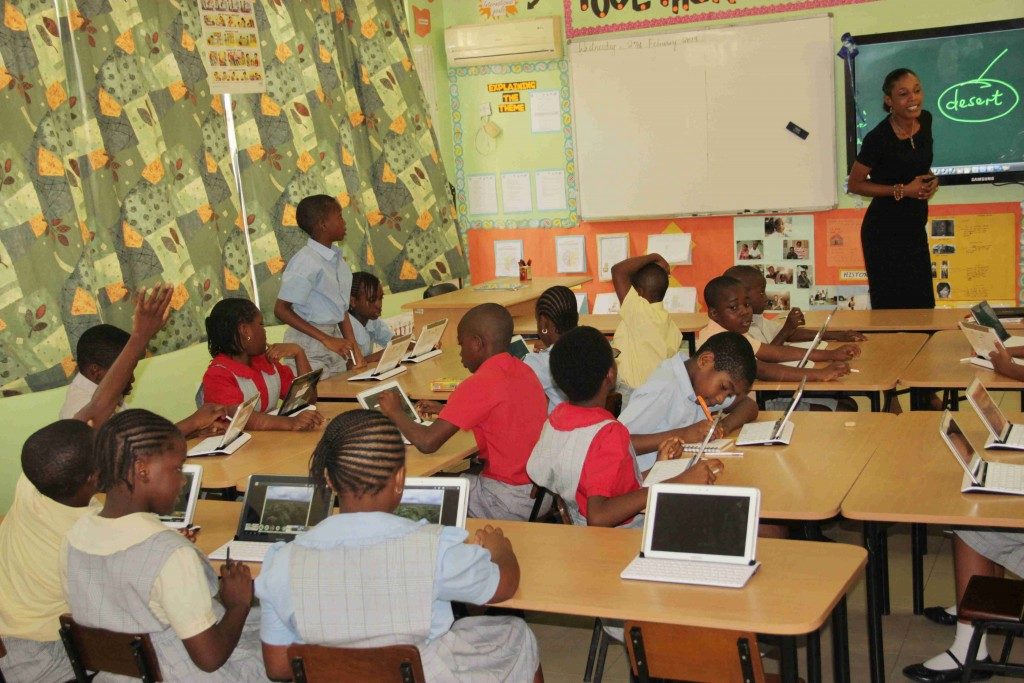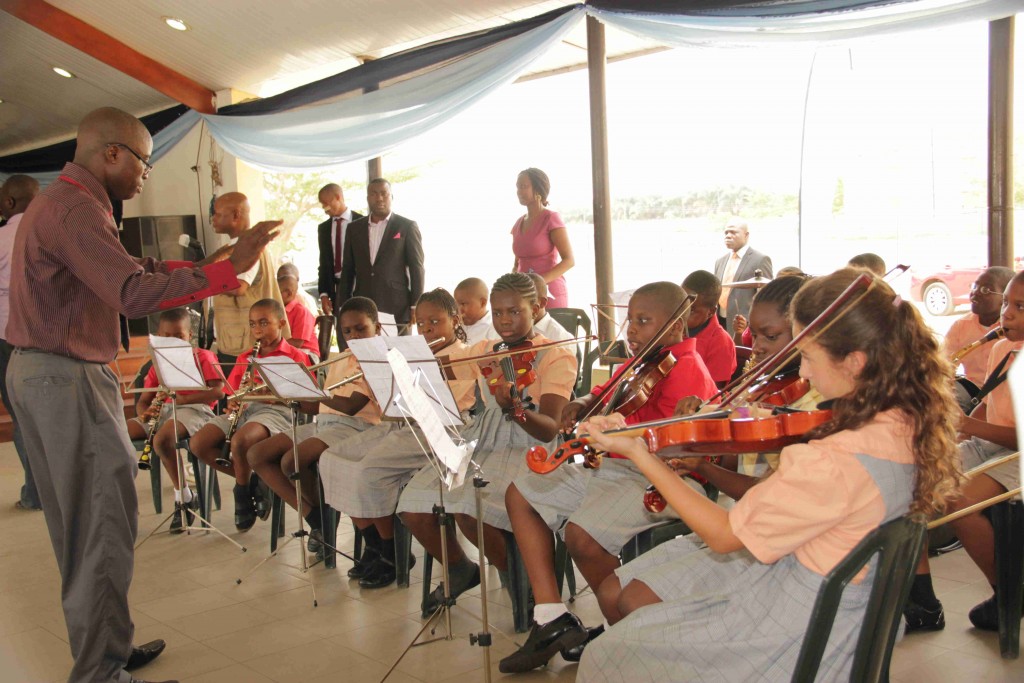 Our Senior Elementary School
The Senior Elementary School is from Year 4 to Year 6. The lessons taught in these classes build on the Early Elementary School's lessons, and the International Primary Curriculum becomes more specialized, with the addition of new knowledge and skill training.
Using the curriculum, our certified teachers expand on the core literacy and numeracy knowledge and teach our pupils how to use the knowledge to solve problems. Your child will also be exposed to the use of Information Communication Technology, in order to equip him or her with hands-on experience on the latest technology.
Aside from academics, the way we guide our students towards attaining self-discipline and personal organisation is another significant reason our Elementary School is believed to be one of the best primary schools in Lagos and Nigeria. Once a child joins us in Year 4, we focus on raising the level of behavioural expectations, by guiding the child on how to be responsible.
Watch the Video Tour of Our Elementary School
Our Elementary School Age Categories
For your child to be qualified for enrollment in our Elementary School, he or she must be of a minimum age by 1st of September of the school year.
Year 1: 5 years and above
Year 2: 6 years and above
Year 3: 7 years and above
Year 4: 8 years and above
Year 5: 9 years and above
Year 6: 10 years and above
At Greenspring Elementary School, our primary goal is to build a solid educational foundation for children, so as to ensure their smooth transition into the secondary school of choice.
What We Have & How We Do It
Stimulating Learning Environment
We provide a stimulating and enjoyable learning environment to enable your child to develop his or her cognitive ability.
We offer the right challenges within a well-supervised and caring environment to enhance self-esteem and self-confidence.
In situations where your child may experience difficulties in achieving satisfactory performance levels, our specialist tutors will provide relevant academic reinforcement.
A list of our sports facilities includes 3 football pitches, 4 tennis courts, 2 swimming pools, 2 basketball courts, 4 table-tennis tables, a badminton court, among others.
We have conducive boarding accommodation in a serene environment, tailored towards preparing students for adult life; however, this is only available for students in the Upper (Senior) Elementary Class. The hostels have a central area equipped with Wi-Fi internet, where students can come together to study and socialize. Adult supervision is guaranteed as we have experienced live-in boarding house parents.
Hear from Our Elementary School Students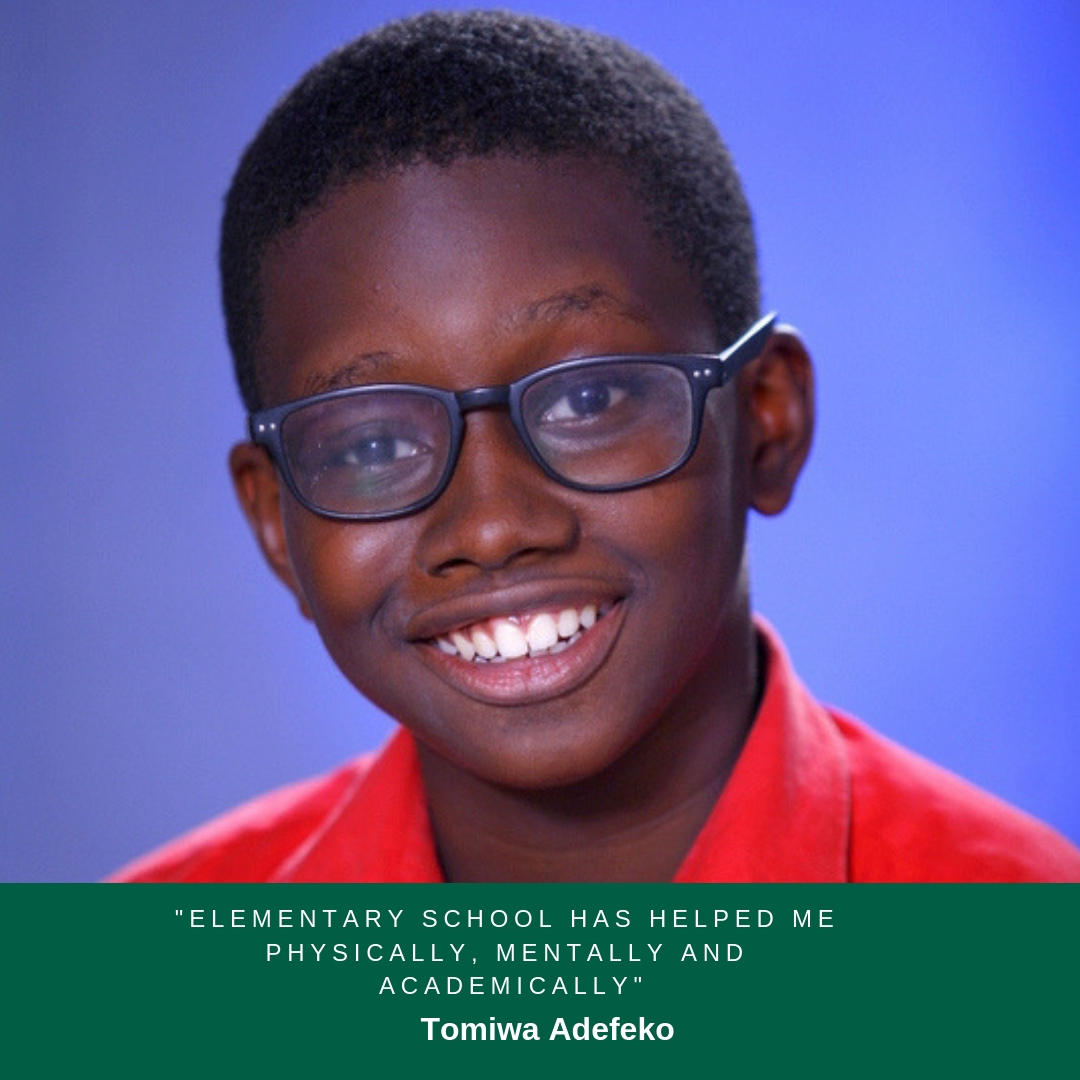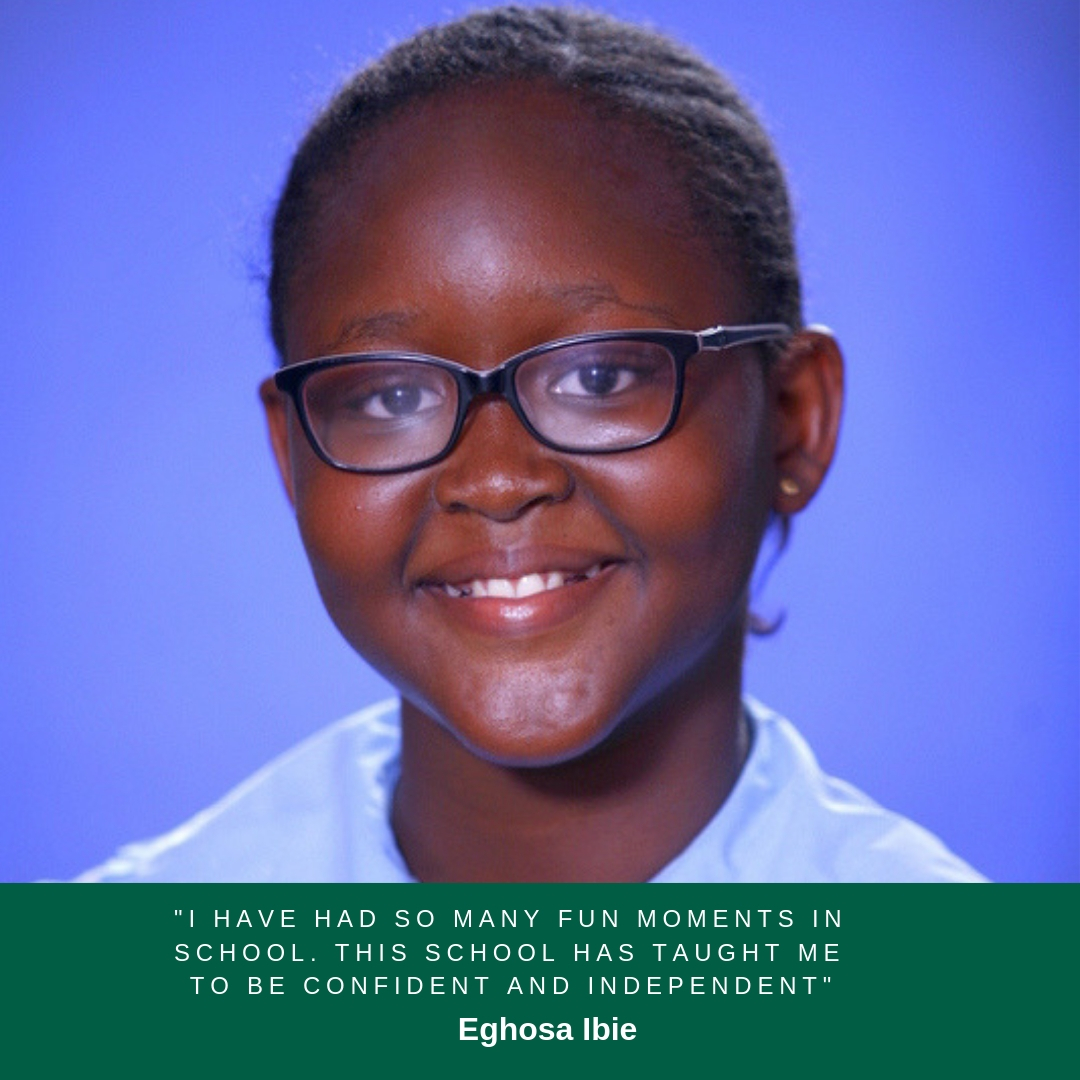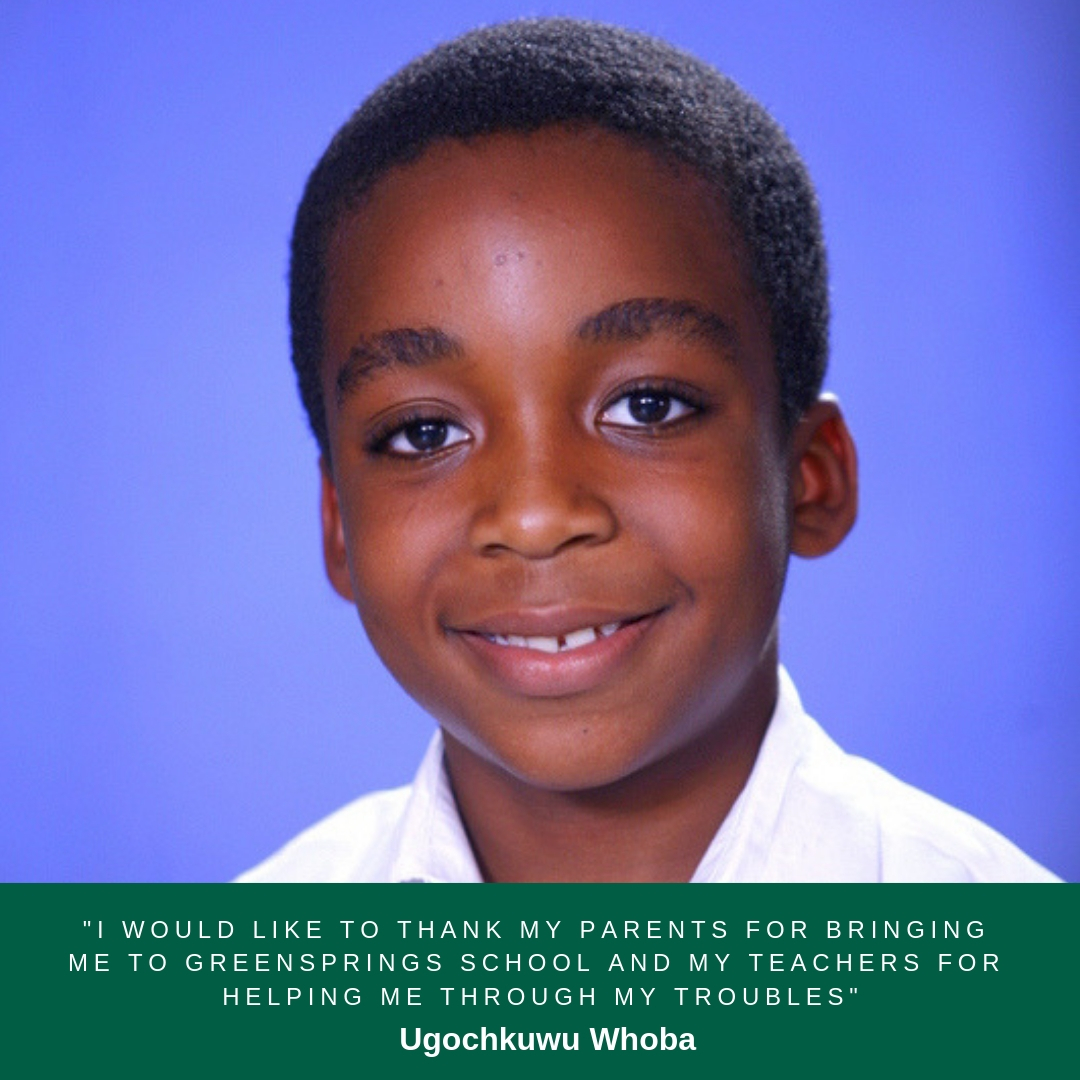 Some Awards of Excellence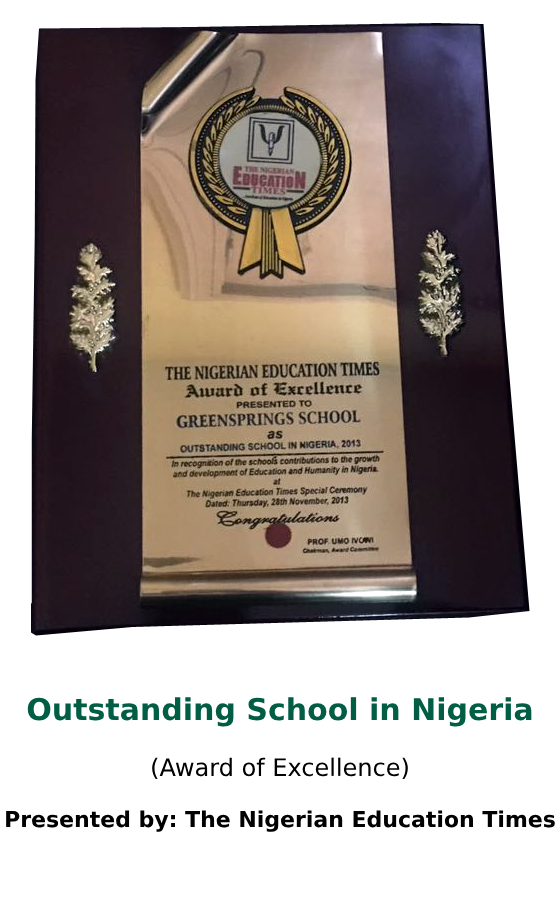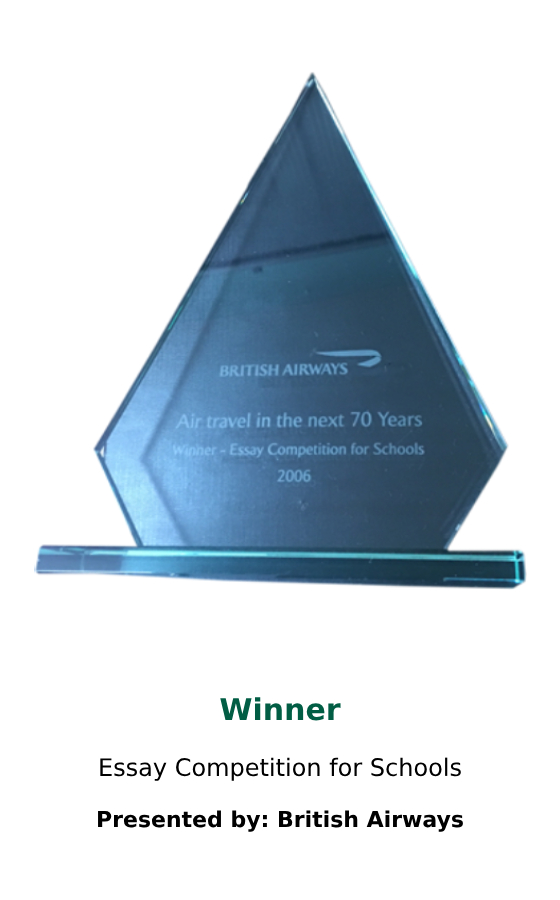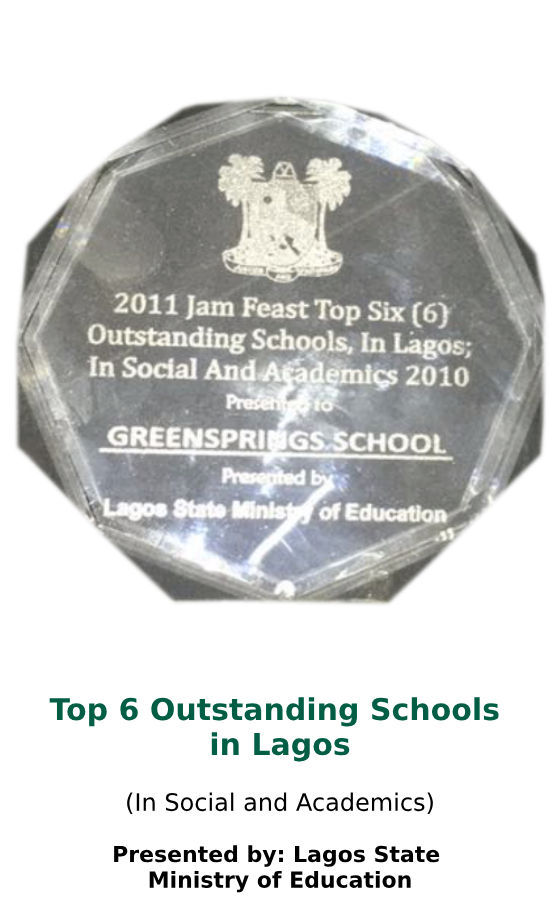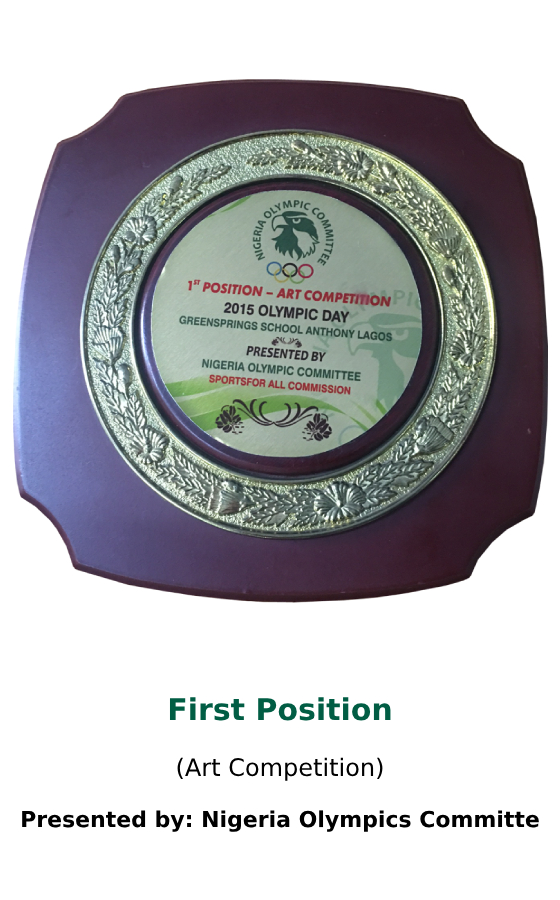 Aside from being one of the best primary schools in Lagos, Greensprings has been a co-educational school for more than 30 years. We seek to aid the development of children in our care, to become outstanding scholars, athletes, artists and global citizens, by instilling in them the spirit of excellence.
A well-rounded education is of paramount importance at Greensprings. We guide all students to develop personal integrity and leadership skills, which they can draw from for the rest of their lives. We would love to help you understand the unique benefits that we have to offer at Greensprings, where we encourage each child to develop as a confident and lifelong learner.
Our campuses are in Anthony, Ikoyi, and Lekki; so wherever you live in Lagos – mainland or island – our school gives your child access to our world-class education.