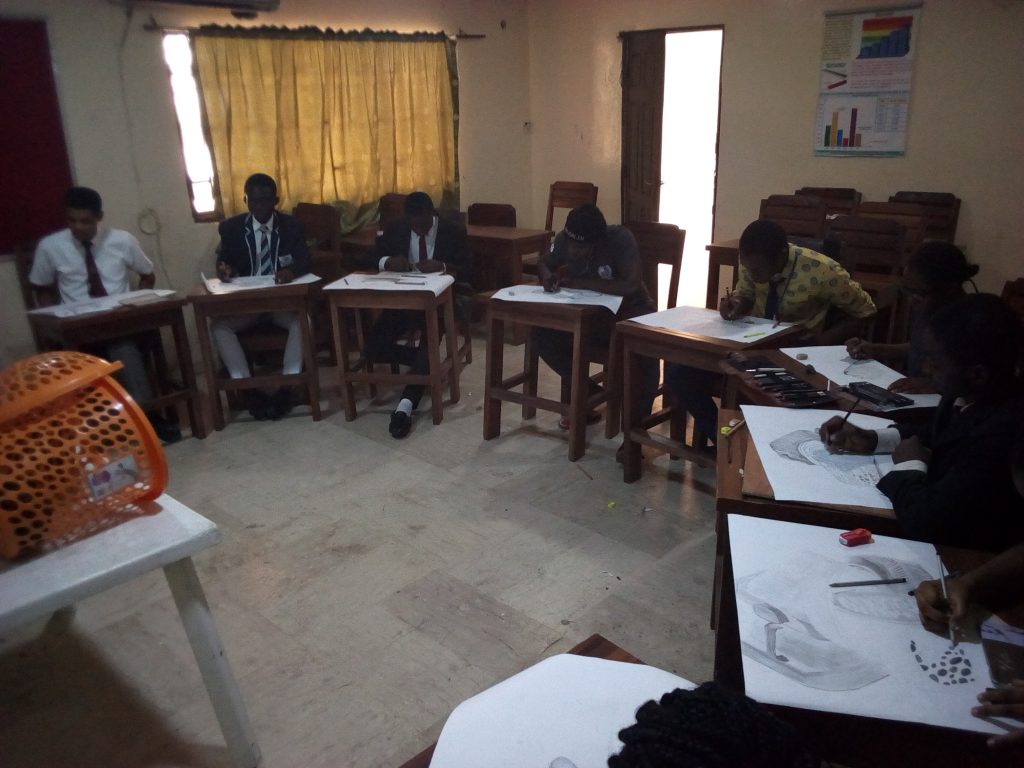 The Art and Design department received an invitation to participate in an Arts day competition which was organized by Dowen College in Lekki, Lagos.  To prepare the students for the competition we had a short drawing class on Friday and also short tips on drawing techniques on Saturday 4th of February morning before the competition.
On the 4th of Feb 2018,  the Art and Design  department took 5 students down to Lekki to compete with 14 other schools in drawing competition, the students 2 girls and 3 boys (Oreofe Opeyemi, Ayodamope Osunkunle, Oseni Daniel, Oriselaju Jemide, Odeyemi Oreofeoluwa) in the company of their teachers Mr Tayo Adekugbe and Mrs Adeyemi attended the event.
Also invited to the competition were the following schools:
University of Lagos staff school
The rock Montessori school
Diamond International school
Federal Science & Technology College
Liham Schools
Dowen College
CMS Grammar School
Kings College
White Sands school and others
At the end of the competition Greensprings Schools came 1st and 2nd position in drawing for junior secondary category and they were awarded with a certificate (Ayodamope Osunkunle  came 1st  and Iman  Adanijo came 2nd.