Meet the team
Greensprings School is endowed with highly committed and experienced professional leadership Team. The team meets weekly and leads the devising and implementation of school strategic development plan and also has overall responsibility for the daily management of the whole school.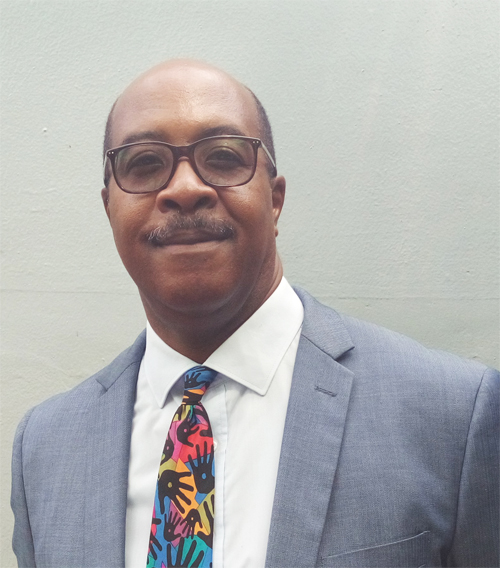 Dr. Barney J. Wilson
Deputy Director of Education
Welcome to Greensprings School. We are a unique child-friendly vanguard flagship school in Nigeria which offers the British curriculum and assessments. Everyone who works here plays an important role in advancing the vision and the mission of the school. Collectively, we help to educate students by allowing them to seek knowledge, build understanding, develop strong Habits of Mind, think about their thinking and strengthen their character. At Greensprings School, you will experience a loving and nurturing environment. We maintain a family-like atmosphere and strive for excellence and results. We insist on wholesome interactions, thought provoking classes, exploratory labs, values-based assemblies/programs, highly maintained buildings and beautiful grounds.
As a internationally recognised Thinking School, Greensprings School is positioned like no other institution in Nigeria. We use an organised teaching and learning approach to inspire creative expression. We offer a very distinctive, world-class education for this generation of students. We help them to cultivate deep disciplinary knowledge while learning collaboration and leadership skills.
I believe that you will enjoy our website as much as you will love the Greensprings experience. We are happy that you chose Greensprings School.
Sincerely,
Dr. Barney J. Wilson
Deputy Director of Education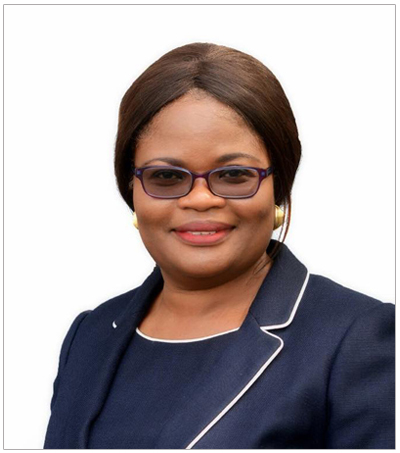 Titilayo Ojeifo
Director of Administrations
Titilayo Ojeifo
Director of Administrations
Welcome to Greensprings School
Our administrative team are always available to support the initiatives of our academic team.
We ensure that every child is able to settle-in seamlessly, by providing parents with relevant information on available incentives, such as early-bird discounts, convenient payment options, third child benefits etc.
We look forward to having you at Greensprings School.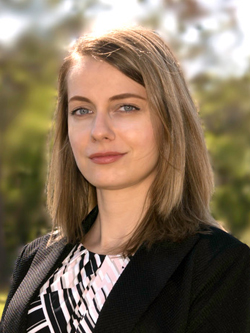 Eliza Jurewicz ADEYEMI
Chief Financial Officer
It is a pleasure to welcome you to Greensprings School.
Being CFO for Greensprings is not only very enjoyable, it is also a privilege to work with a committed, well qualified staff, and children with a real passion for learning, discovery and adventure. Every parent wants the best for their child and it is our purpose at Greensprings to work closely with you to create a secure, supportive yet challenging environment in which children can thrive.
Education here is a balance of many things. We strive to develop mind and body, balancing the needs of the individual with the needs of our community. We teach the importance of structure and self-discipline as the foundation for taking charge of one's own success, aiming to nurture and encourage the talents of each and every child through a flexible and broad curriculum. We achieve this in a friendly, yet purposeful, learning environment, combining academic education with a variety of extra-curricular activities and sports. Together, our pupils and staff enjoy a full and rewarding school life.
We guide our pupils to be bold, imaginative and reflective young people, well-rounded characters with independent minds who see themselves as valuable members of their community and respect the differences of others. When the time comes to leave school, we want our young adults to have that true sense of self-worth which will enable them to stand up for themselves and for a purpose greater than themselves and, in doing so, to be of value to society.
Greensprings families come from all around the world. We enjoy celebrating our diversity which enriches our community of learning; our children truly are 'global citizens'. But please, do come and visit and get to know us better. I look forward to meeting with you and exploring how we can work together to give your child the best possible start.

Our future leaders require the right foundation to prepare them for the world stage; to achieve this, they need a well-rounded education. we've got you covered all through your child's formation years. Enroll your child now!! #ConfidentStudents

Welcome to Greensprings the school of choice!
At Greensprings school we ensure that your children/wards are equipped with a well rounded education provided by qualified and carefully selected teachers.
We pay detailed attention to ensuring that we recruit, retain and reward team members who have successfully undergone our rigorous recruitment and selection process.
Greensprings School is committed to continuous professional development of her staff both locally and internationally thus ensuring that they are updated on both national and international best practices as it relates to the educational industry.
We are also committed to creating a well motivated and engaged workforce as no organisation is greater than its workforce..
The impact of this on our community is a dedicated and committed team who are always ready and willing to give their best in ensuring your children achieve and exceed their potentials.
Thank you for entrusting us with the education of your children.
Their success remain our pride!

Choosing the right school marks a new beginning in the life of your child. Taking one's time to explore educational options is a very important decision for any family.
Here at Greensprings, we seek to aid the development of children in our care, to become outstanding scholars, athletes, artists and global citizen, by instilling in them the spirit of excellence.