The female football team of our Lekki campus has been rewarded with a cash prize of ₦500,000, for finishing in second place in GTBank Masters Cup Season 9. The keenly contested football tournament, which was played in late 2019 but was disrupted by the COVID 19 pandemic, featured 26 secondary schools (government and private) in Lagos.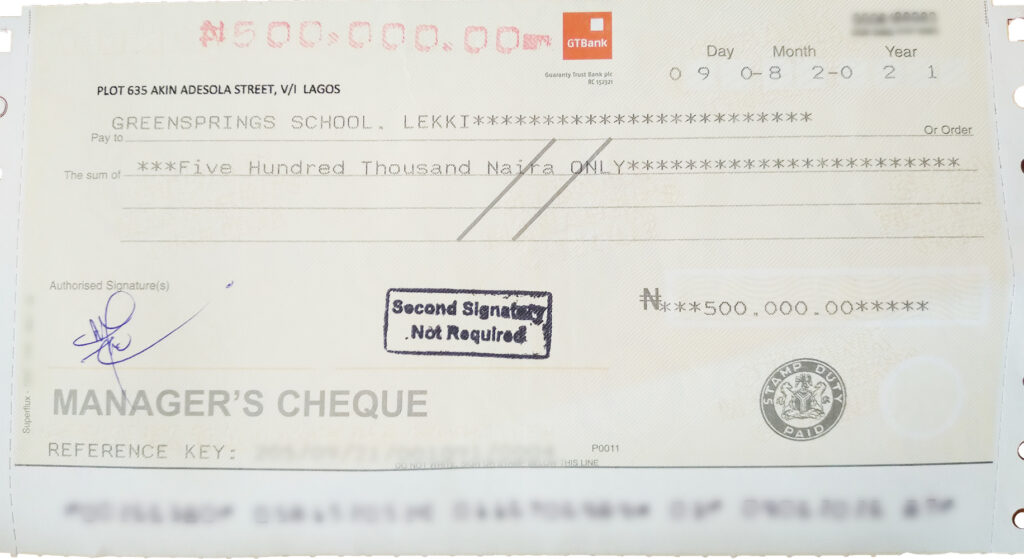 Congratulating the girls, Dr Barney Wilson, our Deputy Director of Education said the prize money will be used to strengthen our football programme. He said, "Indeed, this is great news. Congratulations to our girls, members of staff at the Lekki campus, and the entire Greensprings School community. I am confident that the prize money will be used to strengthen our programme and to continue to provide such opportunities for our deserving female athletes."
The GTBank Masters Cup was founded in 2012 by GTBank, as an annual football tournament for secondary schools. The tournament is renowned for discovering the best young football talent in the country, with many past and present players now on trials and scholarships with football clubs and academies in Nigeria and abroad.