Dear Parents,
As our students begin their summer holidays, I am excited to inform you that Greensprings School has collaborated with a few organisations who are running quality summer camps, which I believe would be extremely beneficial to our students
Students from all our campuses can attend a residential Basketball Camp, which will take place in Ajah Lagos. Greensprings School will be providing accommodation, meals and bus services for this camp, from the 1st – 14th August, 2021 at our Lekki Campus.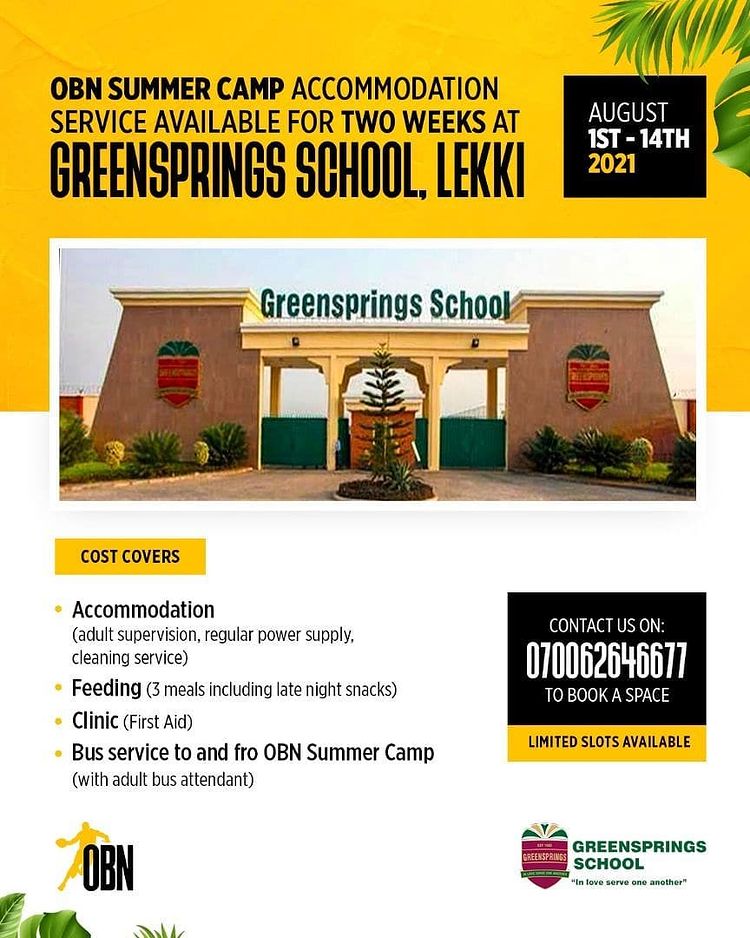 The 360⁰ Space Camp also promises to be exciting! It gives students the opportunity to experience space science. The Space Camp will take place at our Anthony and Ikoyi campuses and you have the option of choosing to attend online for those who live faraway.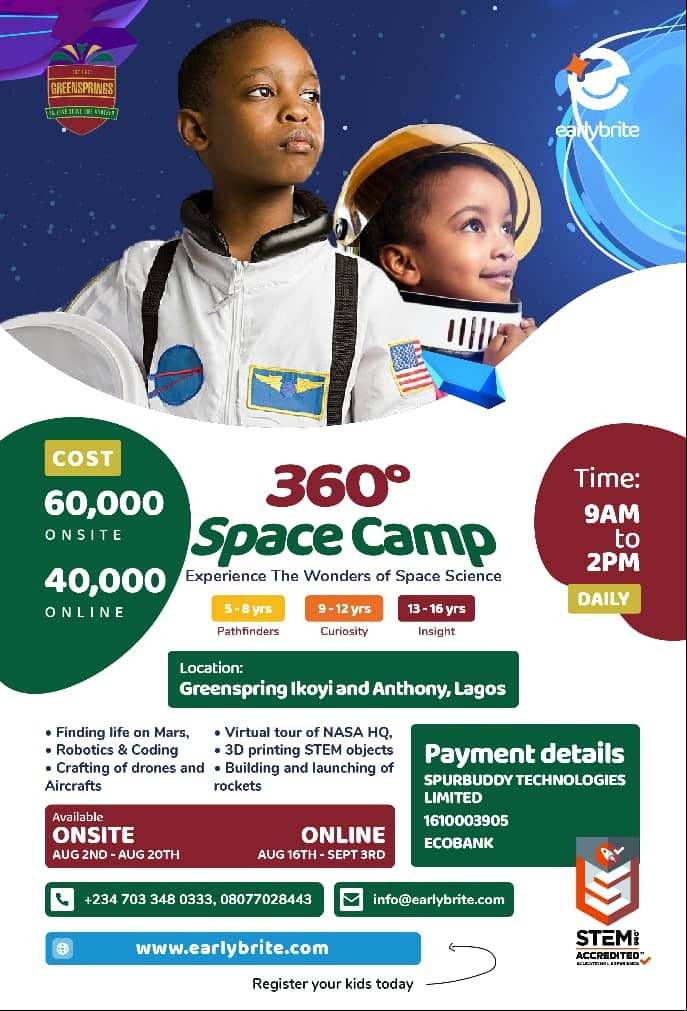 The Lekki campus will be hosting a Tennis Summer Camp from the 1st – 14th August, 2021. It will also be a great opportunity for students who attended the recently concluded Tennis Academy at the Lekki Campus to hone their skills.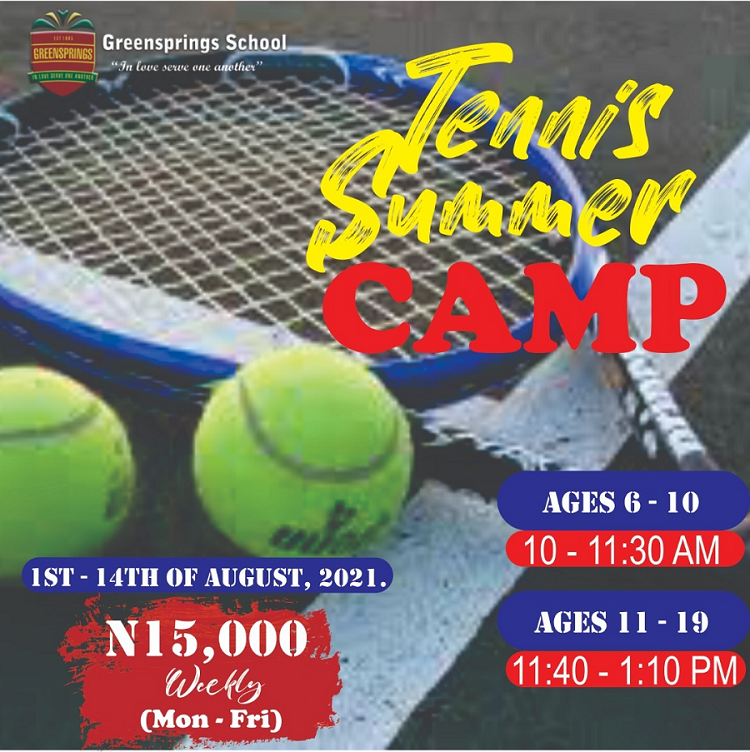 Information for the three camps are hereby attached.
Please note that the Basketball and Space Camps are not directly organised by Greensprings School and so feel free to contact the organisers directly should you have any enquires.
Enjoy your holidays!
Warm regards,
Dr. Barney Wilson
Deputy Director of Education