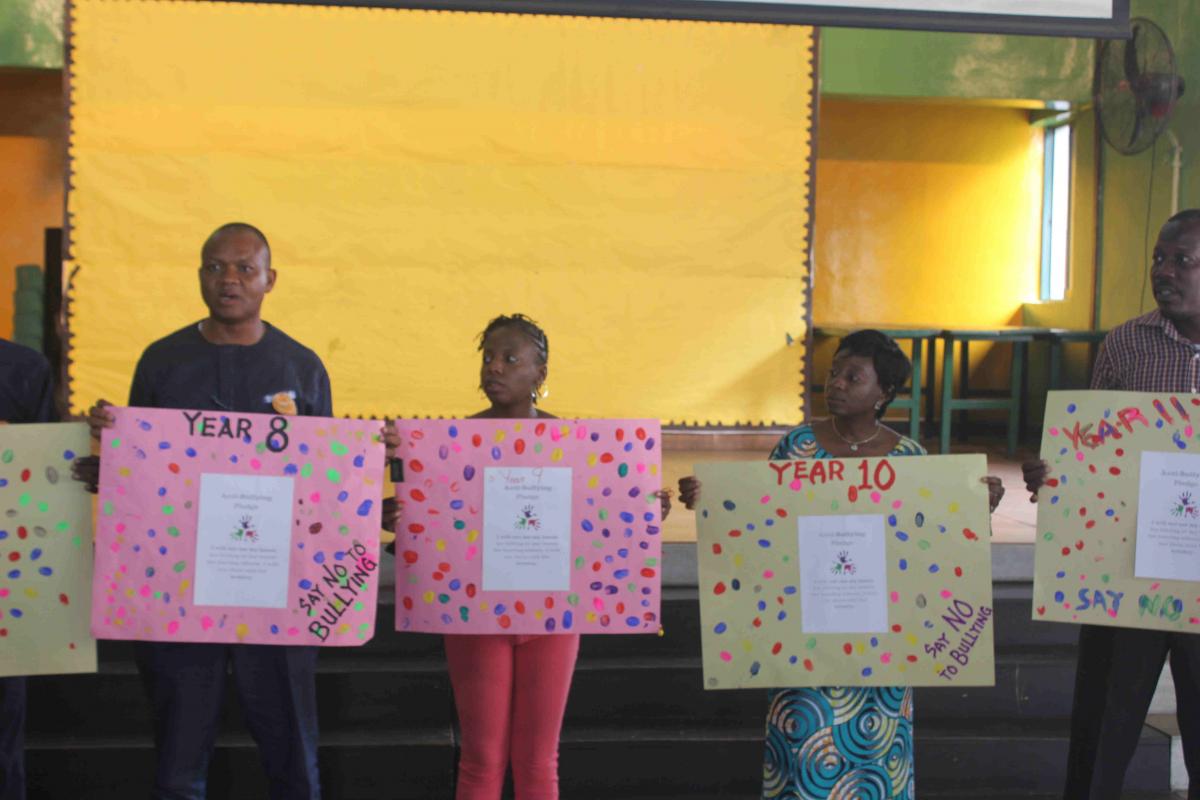 Still in the spirit of valentine, the students at the Anthony campus took a stand against bullying. The Anti-Bullying day / Mufti-day celebration which was held on the 20th of February 2018, was one that stemmed out of genuine love and concern for one another.
Some student representatives also spoke about anti bullying and they reiterated the saying "that when we love our neighbour as ourselves we would not bully them". They also advised students who were victims of bullying or those who have witnessed someone being bullied to take the first step and speak with those in a position to deal with the issue accordingly.
The students made a pledge to not only desist from bullying but also do something to stop it whenever they see it happening around them. This underlines the fact that peaceful co-existence and general equality among our children would make our schools safer and learning more peaceful for every child. The students also made wilful donations to charity.