We are thrilled to announce the launch of a creche service at our Ikoyi Campus scheduled to open in September.
This expansion affirms the school's unwavering dedication to holistic education and its commitment to supporting families in their educational journey.
The newly introduced creche, along with our existing creche in Anthony and Lekki Campuses, is a safe and nurturing space designed to support your child's holistic development – from cognitive and social skills to emotional intelligence and physical well-being.
It is carefully crafted to stimulate curiosity and exploration in young minds through play-based learning, group activities, and engaging projects.
It is staffed with experienced early childhood educators who understand the unique needs of young children. Their expertise ensures that each child receives the attention, care, and guidance necessary for growth.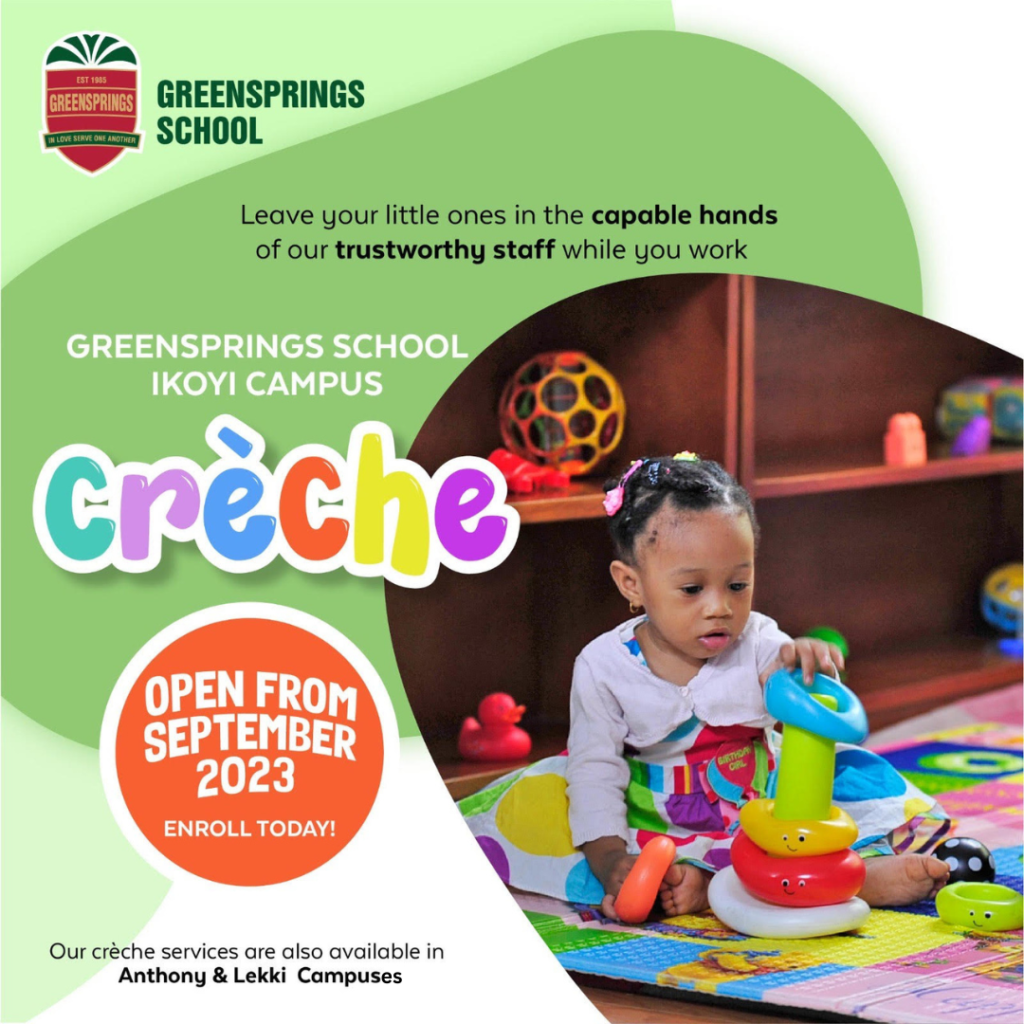 At our creche, we believe in open communication with parents encouraging a collaborative partnership in your child's educational journey. We provide regular updates, progress reports, and opportunities for parent engagement to ensure that families remain well-informed and actively involved in their child's development.
For more information on our creche service and enrollment procedures, interested parents are encouraged to fill out the form by clicking on the following link – http://bit.ly/IkoyiCrecheGSL.