Preparations are in full swing as we resume the 9th edition of our Kanu Football Camp this April. The annual football camp was postponed indefinitely in 2020, due to the Covid-19 pandemic. With its resumption this year, the football camp is scheduled to take place from Sunday, 16th April to Friday, 21st April 2023 at our Lekki Campus. Mr Uche Ogbu, our Chief Strategy Officer, made this announcement.
In his statement, Mr Ogbu revealed that while the football camp was suspended, two of the camp's alumni, Jubril Azeez and Light Eke were recruited into the Golden Eaglets squad for the West African Football Union B U-17 Championship in 2022 and the team won the championship for Nigeria. The two are poised to represent the country at this year's U-17 African Cup of Nations in Algeria and FIFA U-17 World Cup in Peru.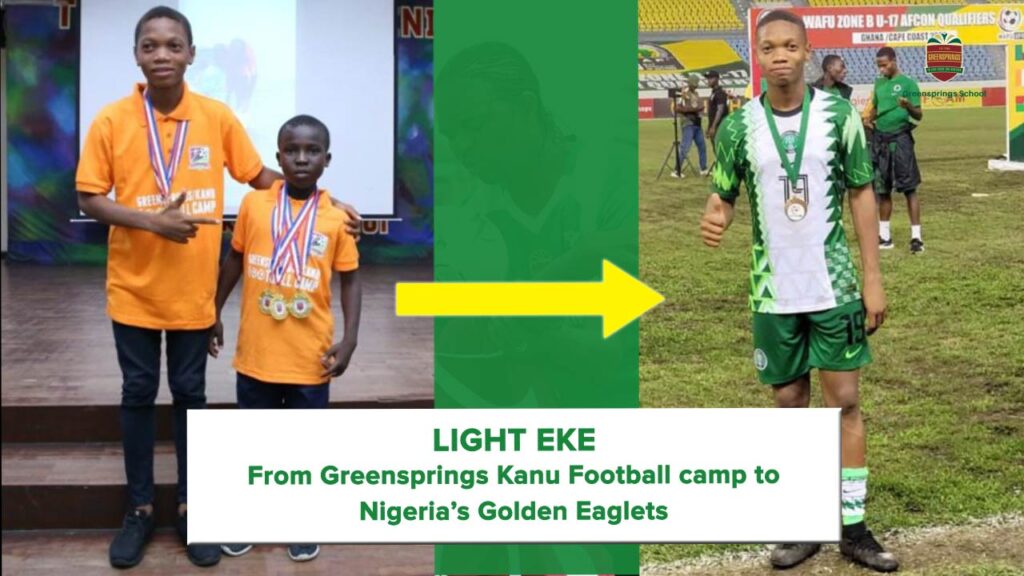 Reiterating the football camp's goal, Mr Ogbu said, "Kanu Camp is designed to enable young children between the ages of 5 and 17 to learn the fundamental skills required to be professional football players; it aims to empower children through football and education. The children are trained by top coaches from Europe and the Lagos State Football Association. They will be taken through so many drills including, one-touch shooting, three-goal drills, lay-offs, turns, chest control, headers on goal, basic short passes, shuffling passes, tackling, sliding tackles, goalkeeping, and other exciting drills. Other activities include 5-aside football matches, mentoring sessions, mental stimulation, swimming, basketball, and basic networking."
He also disclosed that, as part of the week-long programme, the European coaches will have a training session with Lagos state football coaches just before the camp opens, to help improve their technical coaching skills. At the end of this 1-day intensive training session, top coaches will be selected to be part of our Kanu Football Camp and given the opportunity to practise what they've learnt.
Regarding the participation packages, there are three options for participants as follows; residential, non-residential with bus service, and non-residential without bus service. Interested participants are advised to register their children/wards before the 10th of March, to take advantage of the massive early bird discount.
On the camp's ultimate prize, Mr Ogbu noted that the most promising player will be granted a full scholarship into our school. He said, "as part of our school's corporate social responsibility, awards will be issued to participants based on their conduct in camp; more importantly, the most promising player of the camp will be awarded a full academic scholarship to study at our School." 
To find out more information about the football camp, kindly visit https://enrol.greenspringsschool.com/kanu-football-camp/