The Association of International School Educators of Nigeria (AISEN) has declared Osinachi Okwara, Nicole Ekanem and Itiosi Olowola of our Lekki campus as the winners of its Key Stage 3 regional debate competition.
The topic of the debate was, 'Homeschooling is better than traditional schooling'. At the competition, Greensprings debated on the opposing side of the topic and had the highest points, making the school the KS3 regional winner.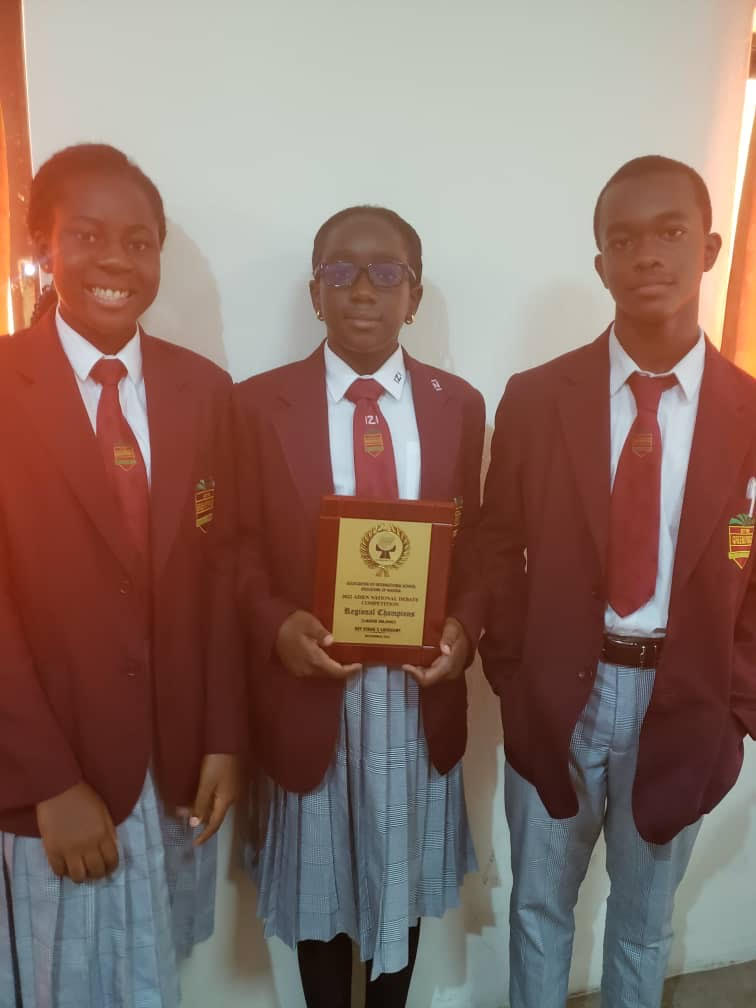 The debate which was held on Saturday, 19 November 2022 had fourteen schools in attendance.
Some of the schools that participated in the debate include Atlantic Hall, Corona Secondary School, Oakland School, Kayron School, and more.
The next round of the AISEN debate will come up in Term 3.