For their contributions towards the advancement of Nigeria's tech space, two alumnae of Greensprings School, Seun Runsewe and Damilola Odufuwa have been recognized by This Day newspaper. This recognition came after the media company published the success stories of ten top Nigerian women in tech on the front page of its newspaper dated 31st of January 2022.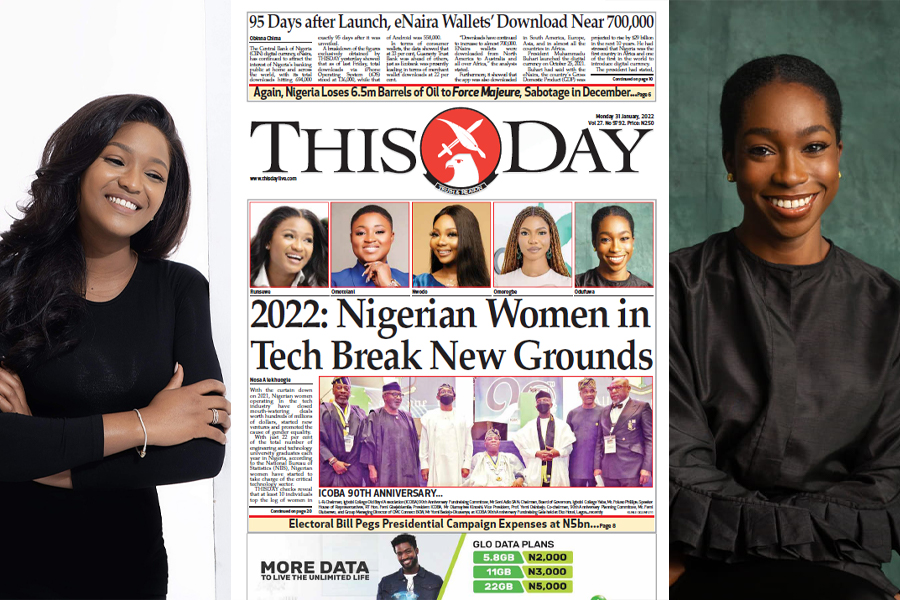 In the full publication of the story titled 2022: Nigerian Women in Tech Break New Grounds, the company narrated the fantastic career progression of the two of them. The publication also featured some recent global recognitions they received from Bloomberg, Vogue, TIME, Fintech Times, Wirex, and The Future Project.
Seun Runsewe currently works as a Senior Product Manager at Chipper Cash, a unicorn worth $2 billion; while Damilola Odufuwa is the Global Head of Product Communications at Binance, the largest cryptocurrency exchange in the world.
The duo graduated from Greensprings in 2007.