Our students clinched the victory in the boys and girls categories of the maiden edition of the Nigeria Secondary Schools Flag Football League played at The Teslim Balogun Stadium.
Our girls played against Army Secondary School girls in the semi-final matches and won the match by 25 points to 1. Our boys also played against Agege High School (it was said to be a mis-match). We won by 20 points to 0.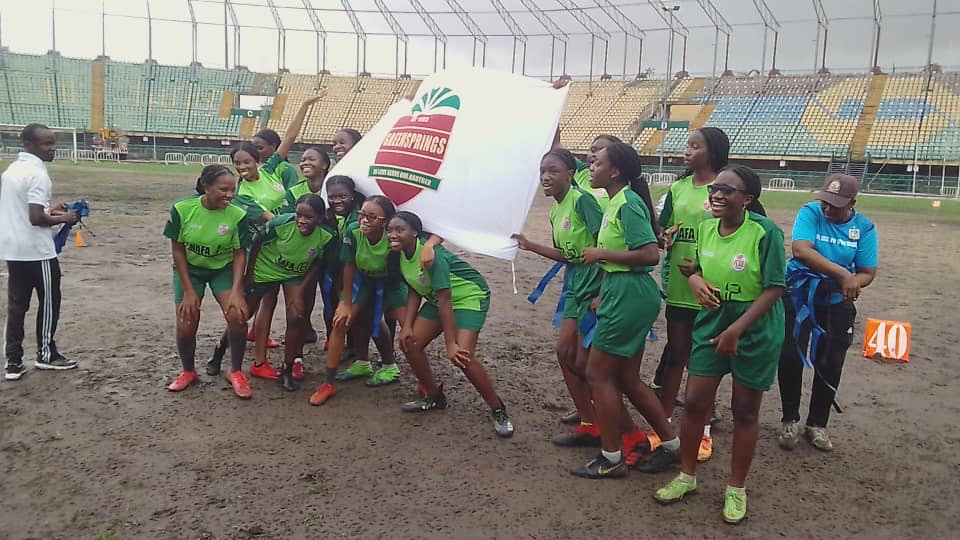 The final matches were played the same day and were quite challenging. However, our girls played against Keke High School and won by 6 points to 0.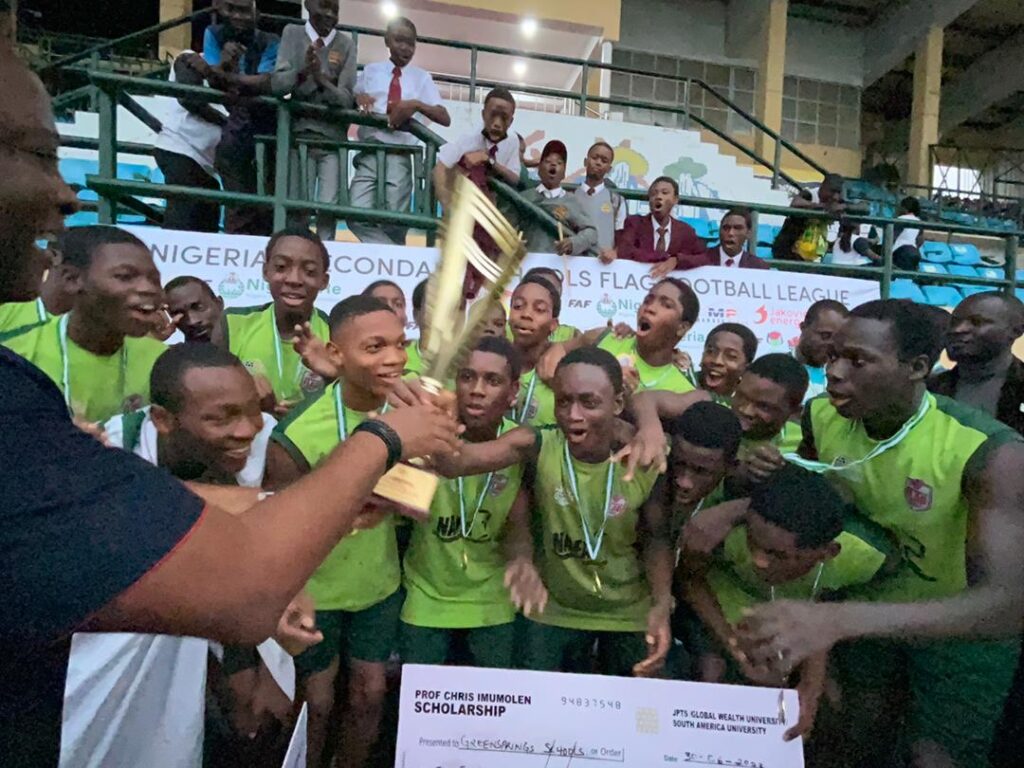 The boys final match was the most challenging. Baptist Academy was the first to get a Touchdown (which is 6 points). That was the situation till hall time. After halftime, it was 6/6 points. Then 12/6 points in favour of Baptist and then we levelled up to 12/12 points. At 48 seconds to the end of the game, we got an advantage of 1 point and it became 13/12 points.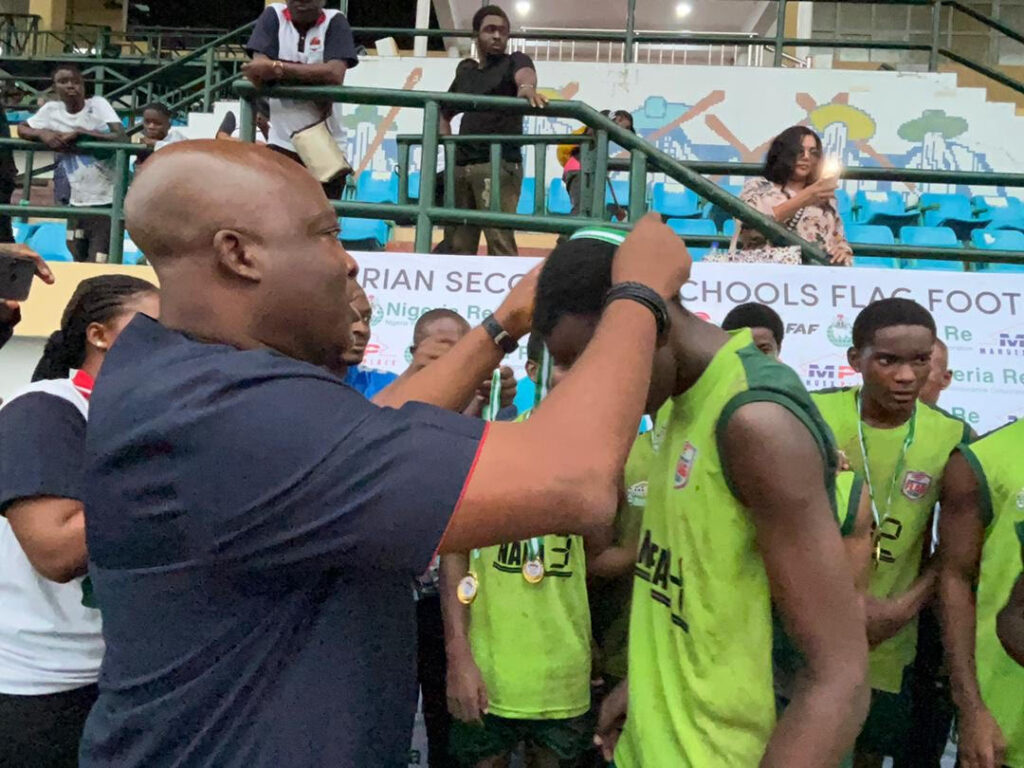 According to Mr Afolabi Amusan, Assistant Principal, Greensprings School (Lekki Campus), our boys did what Napoleon never tried. They played their hearts out and God crowned it with gold.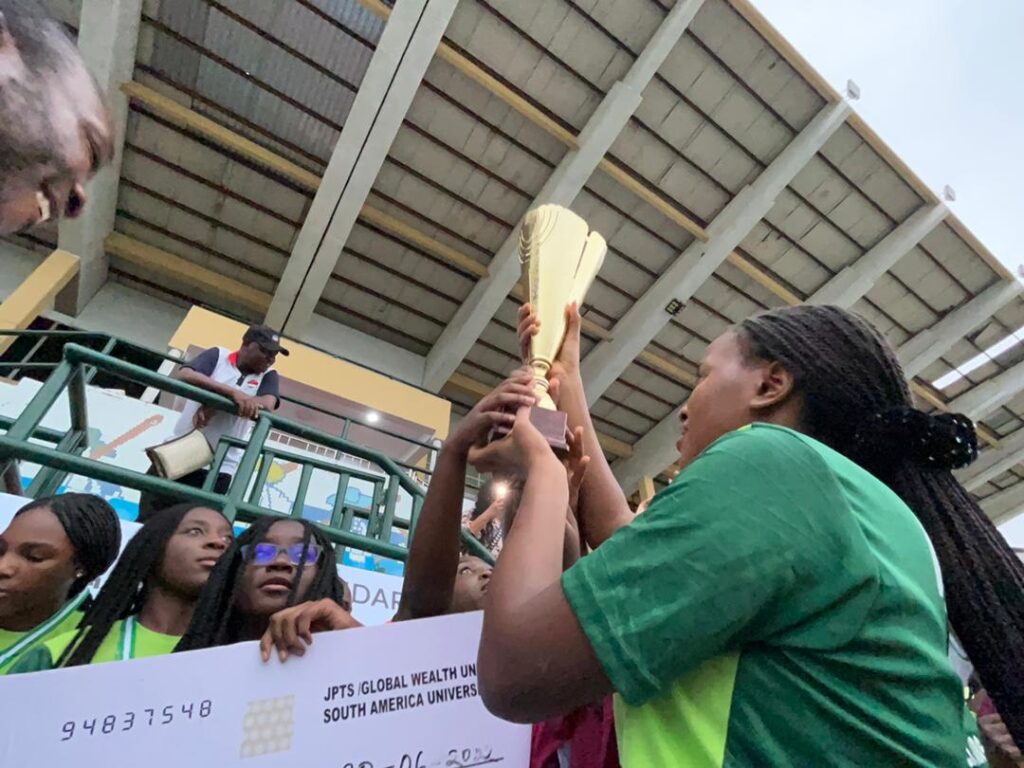 The Flag Football League was organised by the Nigeria America Football Association (NAFA) to teach and expose Nigerian youths to American football and gradually transform them into the main aspect of the sport.