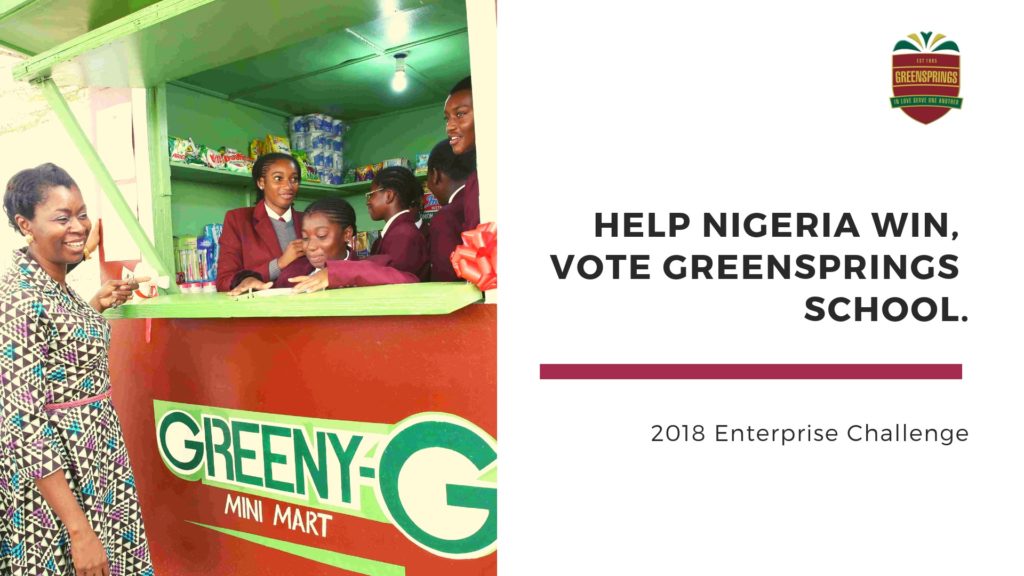 As part of our relentless effort in instilling entrepreneurship and industry in our students, Greensprings is currently participating and representing Nigeria in the 2018 Enterprise Challenge.

If the school wins, a sum of $1,000 will be given to the school to develop a comprehensive material that will complement the entrepreneurship and business skills taught to students in the school.

To help the school win the challenge through your vote.
You can vote multiple times. Don't forget to also share with your friends. Thank you, as you support the school.