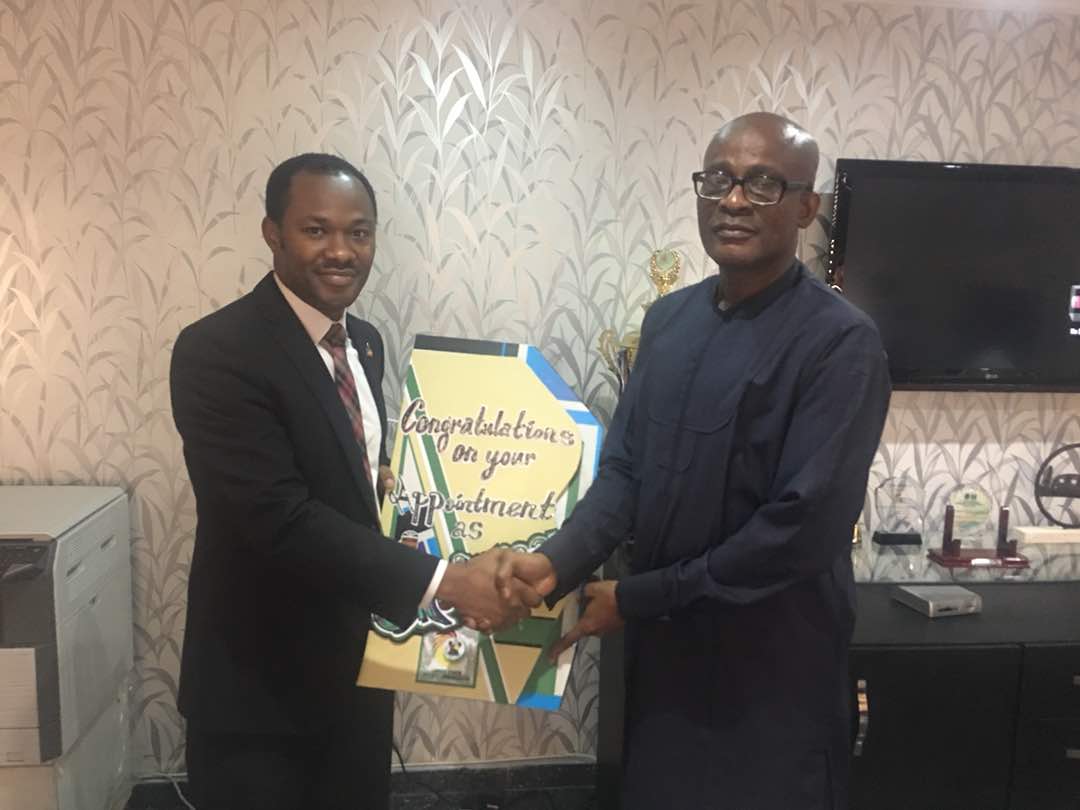 Head of Corporate Strategy, Greensprings School Lagos, Uche Ogbu(Left) with Executive Chairman, Lagos State Sports Commission (LSSC), Kweku Tandoh during the courtesy visit by the management of Greensprings to LSSC at the Teslim Balogun Stadium on Tuesday January 23,2018
The visit is part of the schools efforts to sustain the long lasting relationship that exists between Greensprings Kanu Football Camp [GKFC] and the commission. This is a build up from last year's edition.
In previous years, students selected by the State have participated in the exercise [GKFC] and some have received full scholarship to study here at Greensprings School.