The curriculum offered in our Sixth Form is the International Baccalaureate Diploma Programme (IBDP) curriculum; therefore, we are one of the few certified IB schools in Nigeria. As an international school, we adopted the IBDP in our Sixth Form because the core components of the curriculum hexagon support our educational model.
The IBDP Curriculum Hexagon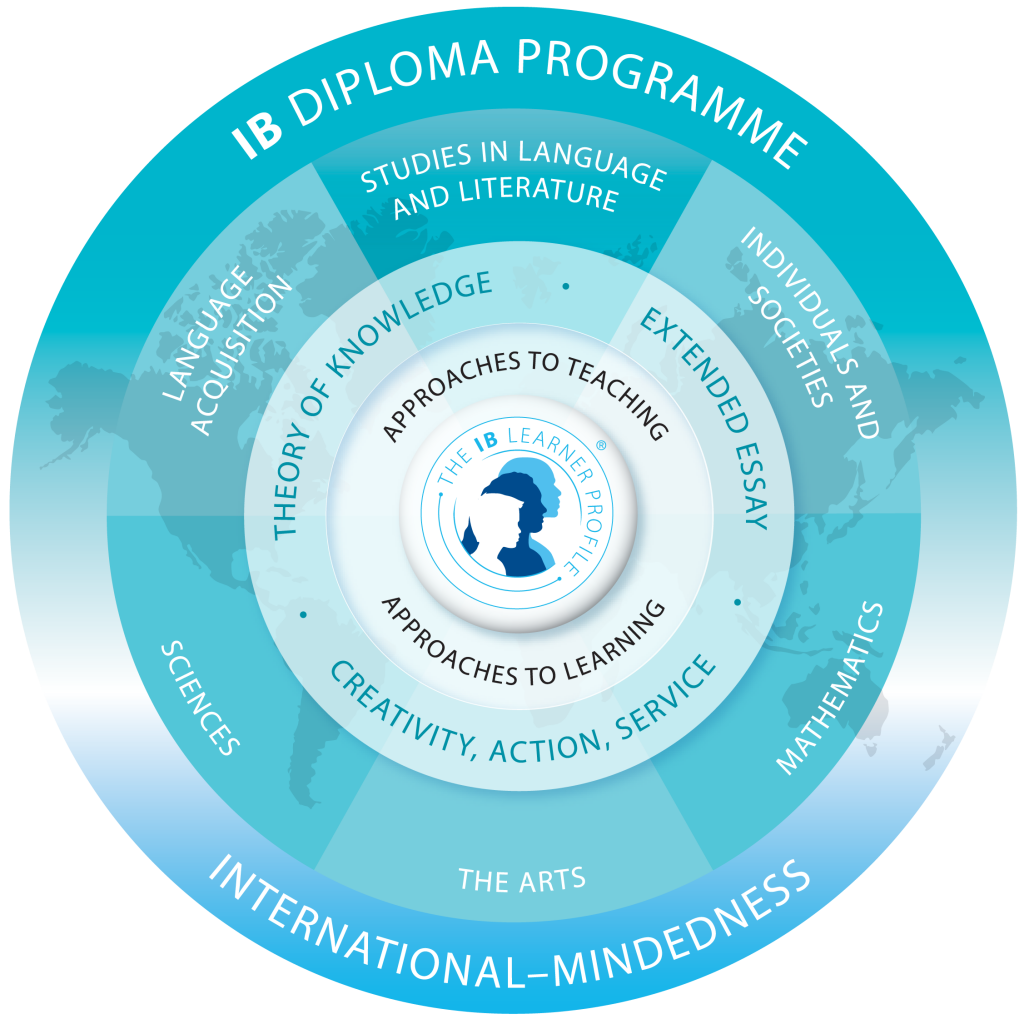 Greensprings Sixth Form — Best Sixth Form College in Lagos & Nigeria
Our Sixth Form school is regarded as one of the best Sixth Form colleges in Lagos and Nigeria. This is owing to the fact that the IBDP curriculum excellently prepares our students for the university years. In addition to that, the curriculum makes it easy for our students to be admitted to top-ranking universities all over the world.
By enrolling your child for our Sixth Form school, the curriculum will ensure he or she learns how to think independently and use the thinking skill to improve his or her learning. Your child will develop understanding in a second language and receive training on how to be culturally conscious.
The main reason we are included among the best Sixth Form colleges in Lagos and Nigeria is that, at the end of the Sixth Form program, our students gain admission into foremost universities in Nigeria, UK, US, Canada, Australia, among others. Therefore, there is a high chance that your child will get admission into the university of his or her choice, after spending two years in our Sixth Form.
Greensprings Sixth Form — Best IB School in Nigeria
Our Sixth Form is a full boarding co-educational establishment that aims to build a value-based community of learners who are hardworking, purpose-driven, self-motivated and reflective. We believe that the IB Diploma is the right pathway to top universities around the world; thus, we joined the league of IB schools in Nigeria and run the IBDP curriculum.
Subject Choices
The IB Diploma of our Sixth Form is a two-year programme. During this period, your child will have the opportunity to choose six subjects from six different subject groups of the IBDP curriculum. He or she will complete essays, follow a theory of knowledge course, and take part in creative activities.
For the six subjects that your child will take, three (3) of them will be at Higher Level (HL) while the other three (3) will be at Standard Level (SL). Below are the six subject groups of the IBDP curriculum that your child can choose from.
SL Japanese ab initio
SL Spanish A: Literature
SL History
HL Biology
HL Physics
HL Mathematics
HL English A: Literature
HL French B
HL Social and cultural anthropology
HL Chemistry
SL Mathematics
SL Theatre
HL English A: Literature
SL Norwegian A: Literature
HL History
SL Biology
SL Mathematical studies
HL Visual arts
SL Gujarati A: Literature
HL English B
HL Geography
HL Business and management
SL Physics
SL Mathematics
SL English A: Literature
SL French B
HL Economics
HL Chemistry
SL Physics
HL Mathematics
SL Spanish ab initio
HL Norwegian A: Literature
HL German B
HL Geography
SL Biology
SL Mathematics
Our IB Diploma Categories
IB 1: 16 years and above
IB 2: 17 years and above
What We Have And How We Do It
Entry Requirement
Like most Sixth Form colleges in Lagos and Nigeria, we accept students with a minimum of 5 credits in their O' Levels (GCSEs, IGCSEs or WASSCE). We would normally not ask your child to sit for an entrance test, as conditional offers are made based on O' Level predicted grades. However, our school has some admission requirements, and your child will be expected to meet the requirements.
Some of our success stories
IB Diploma alumna graduates with first class from the University of Birmingham
Akintelure Folake
I recently completed my degree in Biomedical Science with a first class, and as I must say no better foundation and preparation for a rigorous three-year degree than what I received from the IB Diploma Programme at Greensprings School.
The programme prepared me for the academical life in the university, as the course work, essay writing, workload, and teaching style of the IB Diploma are similar to that of the university.
The diploma also made me a better team player and increased my ability to work under pressure and manage my time effectively. Furthermore, I am now self-motivated, and all the skills I picked up during the programme greatly helped me go through the challenging times in the university.
In retrospect, the Greensprings IB Diploma gave me the platform to realise my potential and enabled me to correlate experiences in the classroom to real-life situations.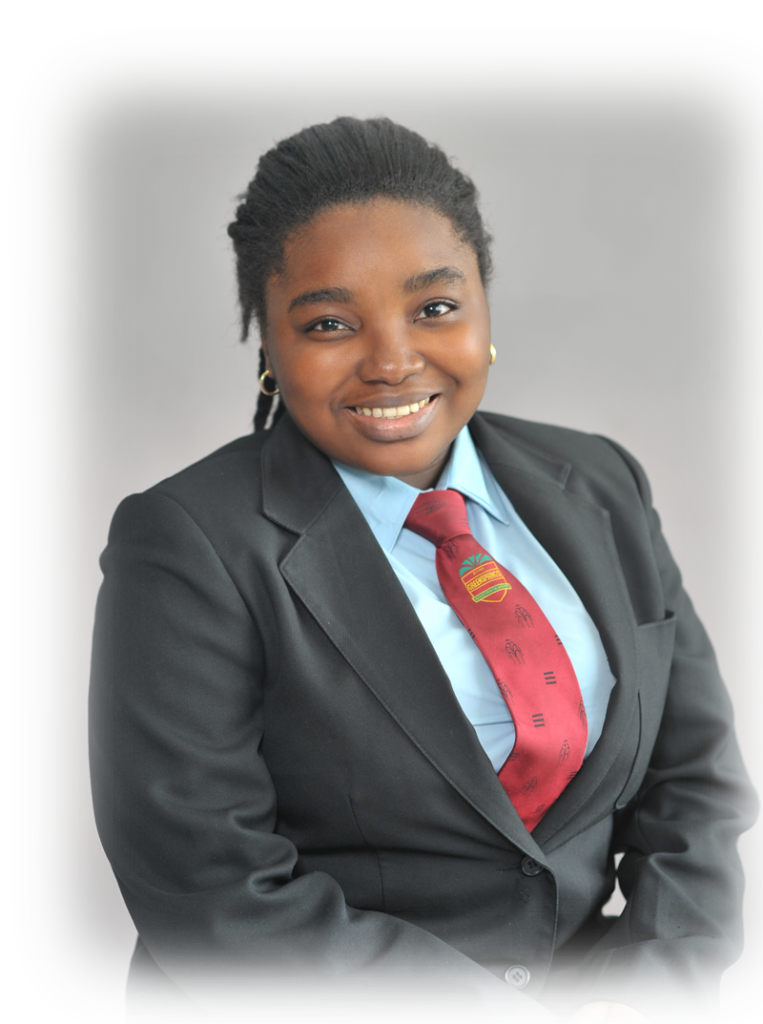 Seton Hall University, New Jersey announces an extraordinary scholarship award to IB student, Stephanie Hyacinth.
Name: Stephanie Hyacinth
University: Seton Hall, New Jersey
Scholarship: $94,000
The International Baccalaureate Diploma Programme has prepared me for college and even life after college. First, the programme has helped me get into colleges of my choice. Although I had minimum level preparation for my SATs, I was able to achieve a score of 1900 out of 2400.
Thanks to all the knowledge I had acquired during the IB Diploma programme. Through this program, I have gained more confidence. I have learnt time management skills, and I can now cope with a large workload.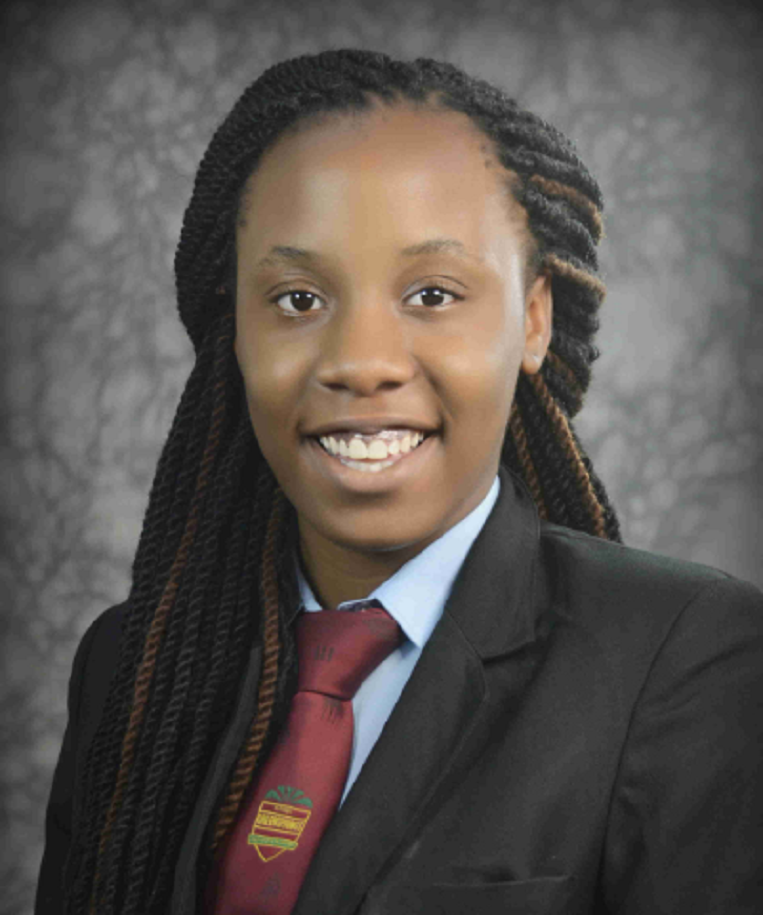 Here is what our parents are saying about the programme:
Our son had been schooling in Canada for more than four years, and we needed to transfer him to a top-rated IB school in Lagos. As expected, he strongly objected, and we were concerned about how to manage it.

A friend had referred us to Greensprings School Lekki, and to our great surprise, after the facility tour, our son's resistance completely crumbled; he fell in love with the school. He made some important friends on that first visit, including two senior IB students, a teacher, as well as the IB school principal.

Since joining the school, he has adapted very fast and is doing very well academically. The mix of programs and the facilities appear to exercise all his faculties. He speaks glowingly of the sports facilities, the leadership training and also the CAS program, which has opened his eyes to the plight of society's less privileged.

For my wife and me, it is a prayer answered. Thanks to the management of Greensprings School Lekki for the talented teachers, amazing facilities, and naturally beautiful campus.
— O. Ogunbanwo
The IB programme was one of the options open to us when our son completed his IGCSE exams, and I am glad we opted for it. Taking three subjects at a high level and three at lower level gives him the option of flexibility in changing from a profession he has made his mind upon to another one that can be accommodated within the six subjects he is studying.

The first thing I noticed at the IB school was the staff and their warm welcome. I thank the IB principal and IB coordinator for their patience in answering all my questions – and I must say I always ask lots of questions.

We were taken on a tour of the IB boarding house, and it was very good – the common room, the wifi, everywhere. I don't mind spending a few nights there myself.

Our son has been in the IB programme for about two weeks now, and I saw him a few days ago and I saw changes. He has matured in that short period of time and is getting more confident and independent. I didn't see the young boy I dropped off two weeks ago – I saw a mature young man.

He was telling me the other day that he went for CAS, athletics and dance lessons for a show coming up, and I was surprised since he didn't do all that before.

This IB programme is making him an all-round student, not only focusing on academics but also on the other activities. As the IB principal told us at the induction that, "It's not only about academics and getting the A's; the student must also be active in extracurricular activities, which most university and colleges abroad also look at in assessing the individual."

Although our son had seven A's in IGCSE, he was not that much involved in other activities except composing music and writing lyrics. However, now in the Greensprings IB school in Lagos, he is involved with lots of other extracurricular activities. Without any doubt, I am glad I took this option and will advise the same for any parent.
— Mr Ibidapo Oyebolu
Aside from being one of the best Sixth Form colleges in Lagos and Nigeria, Greensprings has been a co-educational school for more than 30 years. We seek to aid the development of children in our care, to become outstanding scholars, athletes, artists and global citizens, by instilling in them the spirit of excellence.
A well-rounded education is of paramount importance at Greensprings. We guide all students to develop personal integrity and leadership skills, which they can draw from for the rest of their lives. We would love to help you understand the unique benefits that we have to offer at Greensprings, where we encourage each child to develop as a lifelong and confident learner.