As the Centre of Excellence for Innovation & Entrepreneurship, our Anthony campus organized a Business Day event this month, and the event served as an avenue for our enterprising students to share their business ideas and showcase their stocks to the school community. The guest speakers at the event were Mr Olagoke Balogun, Founder of So Fresh; Ms Fade Ogunro, Founder of Bookings Africa; Mr Michael Ugwu, Founder of Freeme Digital; and Mr Dipo Odeyemi, Prince2 Practioner.
The major highlight of the Business Day was when our budding entrepreneurs pitched their business ideas to the guest speakers, who also served as the judges. The business ideas cut across fashion, food, and tech. And during their presentations, the students covered vital areas such as business models, feasibility study, target audience, market size, competitor analysis, marketing strategy, unique selling points, funding and investing.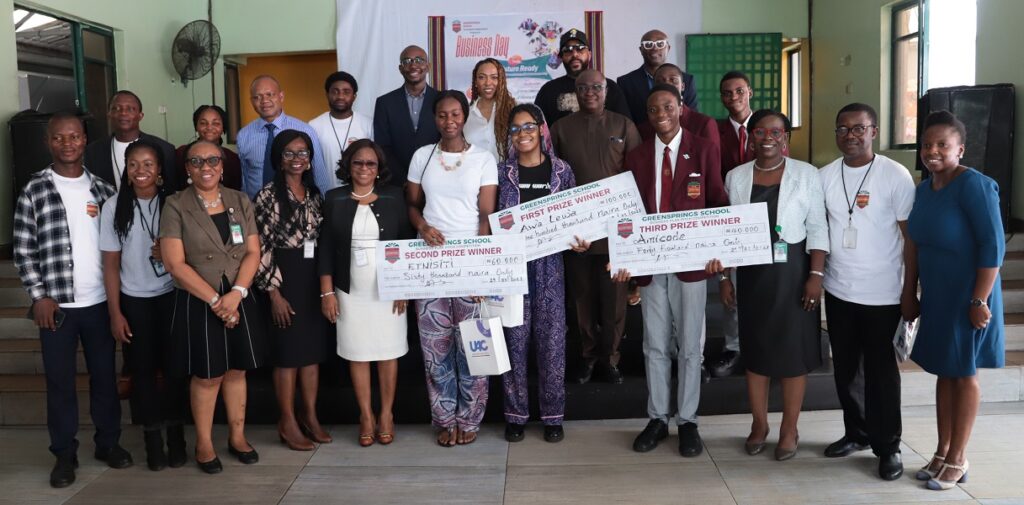 At the end of the pitches, investable capital was awarded to the students with the most compelling business ideas. Aside from the capital, the students will get access to mentorship, books, and a special entrepreneurship course courtesy of Mr Familusi Akin Babajide, Executive Director of Under 40 CEOs.
As part of the event, the guest speakers had a panel discussion with our students, during which they advised them on branding, marketing, and operations of a small-scale business. The event was attended by secondary school students of both the Anthony and Lekki campuses.
Watch highlights of the event below
View this post on Instagram