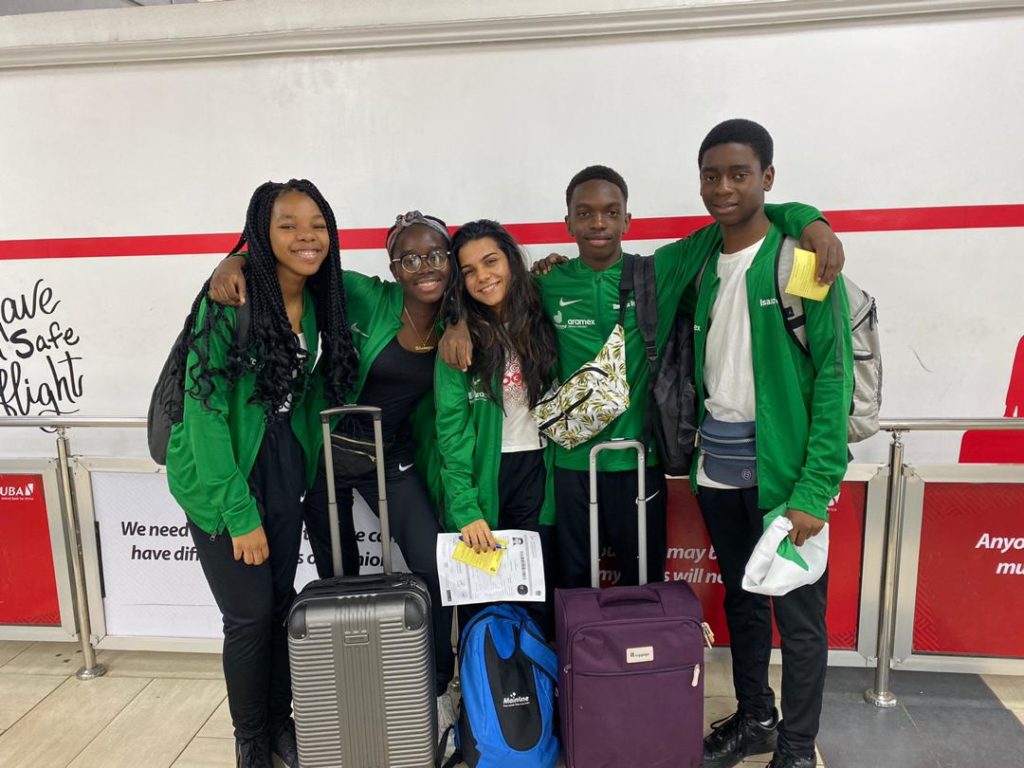 Isaac Ibidun (far right, Year 11) member of the 5-man team representing Nigeria at the FIRST Global Robotics Competition that took place in Dubai.
Isaac, a Greensprings student was one of the five students in Team Nigeria. The other students are from other schools in Nigeria.
Over 200 students were shortlisted for the challenge before Isaac made it to the top five to represent Nigeria for the competition.
Participating teams are composed of students – aged 14 through 18 years – with the common goal of increasing their knowledge of Science, Technology, Engineering, and Mathematics so that they can become the next generation of scientific leaders who will work together to solve some of the world's most pressing problems, from food security and access to clean water to finding better medicines and securing cyberspace.
The year's competition drew the participation of more than 1,500 students from 191 countries and held from October 24 to 27.
Team Hope which comprises five Syrian refugee teenagers were awarded winners of this year's challenge.