As part of our commitment to adding value to life, our IB students donated proceeds of their food to Lagos Food Bank to support vulnerable families this festive season.
These contributions help to alleviate hunger by addressing the immediate needs of extremely indigent families in underserved communities.
The gesture goes beyond the IB students' CAS (Creativity, Activity, Service) requirements but is to encourage giving among peers and further the success of the Lagos Food Bank, a cause admired as a rarity in the country.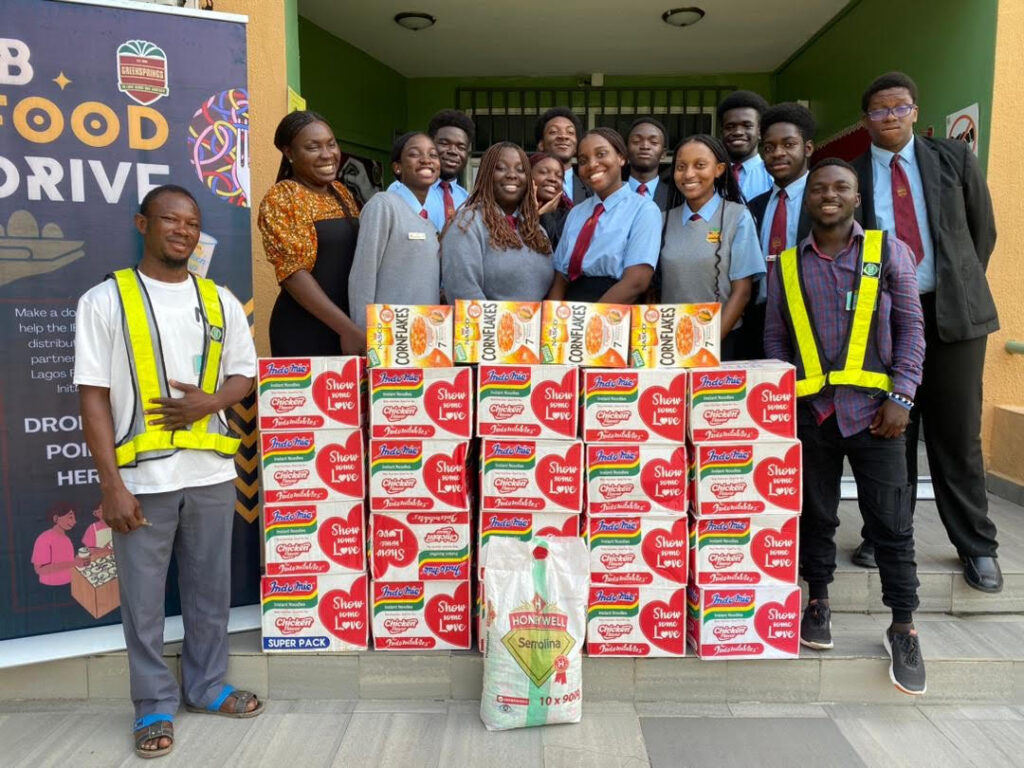 Lagos Food Bank Initiative is a non-profit, private-driven initiative committed to fighting malnutrition and hunger, through targeted programs that seek to improve the nutrition/food intake of pregnant women and their infants; students in public primary and secondary schools and the youths in underserved communities.