As this year's Children's Day approaches, it's another time to celebrate the joy, wonder, and boundless energy that our children bring into our lives. It is also the perfect occasion to engage in activities that will not only make their day extra special but also create lasting memories.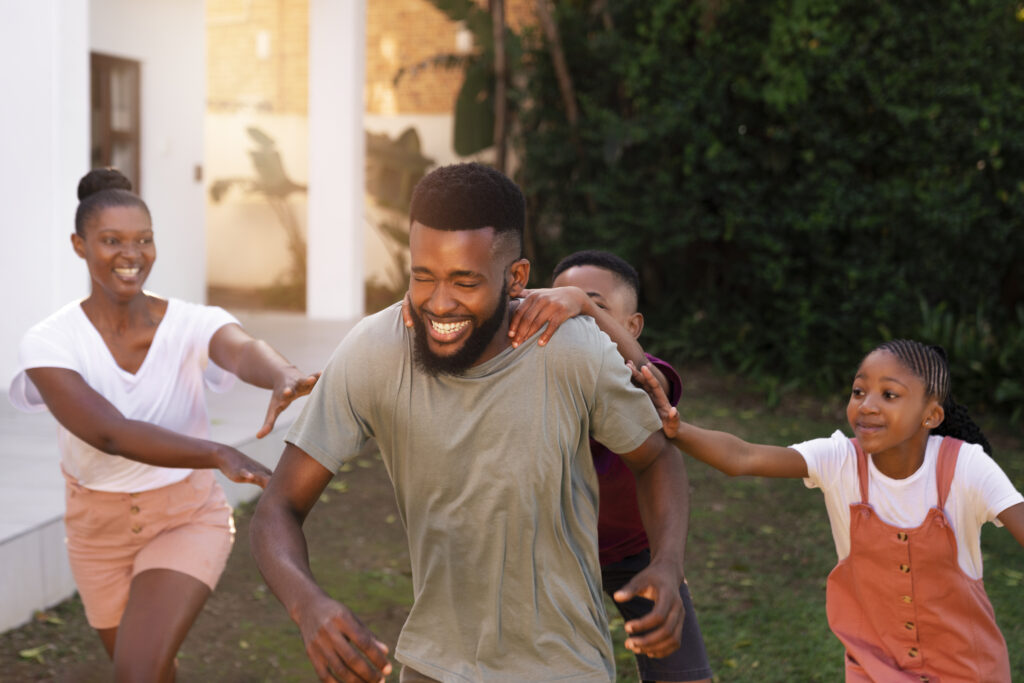 The task of coming up with exciting activities for Children's Day may, however, appear challenging to parents. Still, you shouldn't let this stop you from planning a memorable Children's Day. Your child deserves one.
As a child-centred school, it is our joy to see you excel at parenting, even when planning a Children's Day activity. So, to help you plan a memorable Children's Day, we've put together a list of 10 exciting Children's Day activities that are guaranteed to bring smiles, laughter, and endless fun to your child. The activities listed here are also easy to organise. If you want to make this Children's Day an unforgettable experience for your child, then keep reading to see exciting activities your child can engage in. 
10 Exciting Children's Day Activities
1. Outdoor Picnic Adventure
Children enjoy picnics because it involves eating delicious treats in an open setting where they can play and have fun. Also, a picnic is a good way to make your child feel loved and it strengthens the family bond. For a delightful Children's Day activity, brighten your child's day by packing your child's favourite snacks and heading to a nearby park, beach or games centre that has its setting in nature. Engage in fun games, enjoy a picnic, and explore the surroundings together. It's a wonderful way to create a memorable day and instil a love for the outdoors in your children.

2. Arts and Crafts Extravaganza
The childhood period is the perfect time to explore the creative potential of your child and what better day to do this than a day dedicated to celebrating kids? Unleash your child's creativity with an arts and crafts extravaganza to mark Children's Day. There is a variety of arts and crafts activities that you and your child can engage in, from painting and drawing to knitting and collage-making. Set up a crafting station at home and provide a variety of materials for them to create their masterpieces. Let your child's artistry come alive with an art and craft Children's Day activity.
3. Storytelling and Book Reading
Many children love stories. A Children's Day activity that involves storytelling or reading stories from children's books is a great way to spark your child's imagination and cultivate a love for reading in him or her. Take your child on a literary adventure by organising a storytelling session for a unique and exciting Children's Day. Gather his or her favourite books or discover new ones together over scrumptious treats. As you read aloud to your child, allow him or her to use as much imagination as possible. You can also encourage your child to tell his or her own stories. This activity is a good way to make the day memorable for children, especially book-loving children.
4. Outdoor Games
Children are generally delighted when they get to play games. Organising different outdoor games is a Children's Day activity that your child will love. You can achieve this by putting together a mini-Olympics in the backyard of your home or a local park. Call friends of your child and set up various stations with classic games like sack races, three-legged races, tug-of-war, and relay races. Encourage friendly competition and teamwork, and watch your child and his or her friends' excitement rise as they engage in these thrilling activities.
In our article on family outdoor activities, we have listed ideas on fun things to engage in when outdoors.
5. Visit an Orphanage
Children's Day is a day that celebrates all kids and a good way to do this is by taking your child to an orphanage with some gifts to celebrate with underprivileged children. With this activity, your child will be able to spend the day making other children happy. Visiting an orphanage is good because it helps to nurture a sense of humanitarianism in your child and he or she is not going to forget the experience in a hurry. To have an unusual and memorable Children's Day, you can go with this activity. Search for orphanages around you, speak with the administrator(s) and schedule a time for a visit on Children's Day.
6. Music and Dance
An atmosphere of music and dance always makes for a groovy time and children love to move their bodies, especially to their favourite songs. To have an exciting Children's Day activity, you can create a lively atmosphere at home by putting together a music and dance party for your child. Allow your child to choose his or her favourite tunes, create a dance routine, and showcase his or her moves. A music and dance activity for Children's Day is a good way to encourage your child to learn about different musical instruments or even sing along. It's also a fantastic opportunity to celebrate your child's creativity and love for music.
7. Baking Fun
Baking is an activity that brings excitement to most children because it involves mixing different things together to come up with a delicious treat. So why not try a baking adventure with your child? Check for his or her favourite recipes, get your aprons ready and enter your kitchen to make something great. Let your child be your little sous-chef as you bake cupcakes, cookies or any of his or her favourite treats. Not only will your child enjoy the process of baking, but he or she will also savour the delicious results of his or her hard work.
8. Nature Scavenger Hunt
This is a Children's Day activity that is guaranteed to bring out the adventurer in your child. For an exciting activity, organise a thrilling scavenger hunt in your backyard or a nearby park. Create a list of natural items for your child to find, such as leaves, rocks, flowers, fruits or any natural item. Invite friends of your child to participate and watch as they hunt for the natural items you have listed. This activity helps to promote your child's observation skills, enhances his or her knowledge of nature, and adds an element of excitement to the day.
9. Movie Marathon and Popcorn Party
Watching movies and eating popcorn is a great way to unwind and have fun. For an exciting Children's Day activity, explore having some good popcorn with your child while watching child-friendly movies in the comfort of your home. Do this in a creative way by creating a cosy movie corner at home, complete with blankets, pillows and snacks. Make some homemade popcorn or place an order for your child's favourite popcorn. Curate a selection of your child's favourite movies or introduce him or her to new ones. Enjoy a movie marathon together, laugh at funny scenes, and let the cinematic magic take your child on an adventure. The memory of this activity is one that would linger long in the heart of your child.
10. Virtual Cultural Exploration
Technology has made it possible for us to visit places virtually and learn about other cultures as though we were in those locations physically. A virtual cultural exploration is an activity that can excite children and also bring out the adventurer in your child.
Expand your child's horizons this Children's Day by embarking on a virtual cultural exploration. Take him or her on a virtual tour of famous landmarks, museums, or cultural sites around the world. It's a fantastic opportunity for your child to learn about different cultures, traditions, and historical events while satisfying his or her curiosity.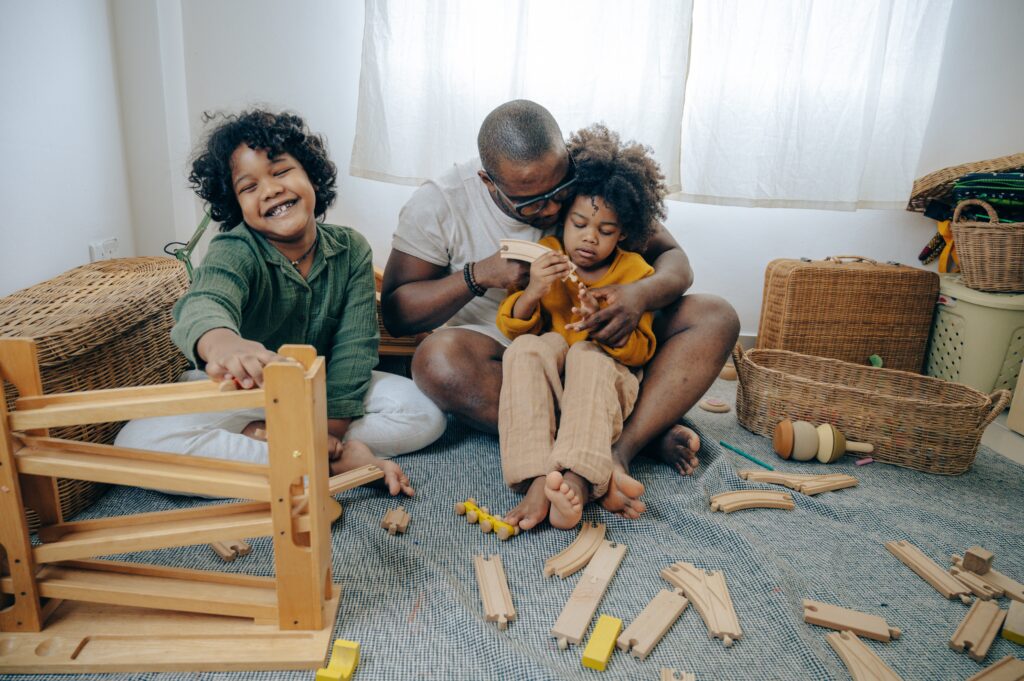 Children's Day is a time to celebrate the happiness and innocence that children bring into our lives. By choosing to engage in any of these 10 exciting Children's Day activities, you can create a memorable day for your child, filled with laughter, joy, and educational experiences. These activities not only strengthen the bond between parents and children but also contribute to children's overall growth and development. Make this Children's Day special enough so your child can cherish it forever. Let the celebrations begin!