Are your kids spending too much time on their mobile phones and the internet but you have no idea what they are doing, watching, reading or listening to? Would you like to make sure they don't access inappropriate or unsafe content? If yes, then these top 13 best free parental control app for iPhone will keep you up to date about your child's online activities and help you control what they have access to. 
Setting Boundaries With A Best Free Parental Control App for iPhone 
The internet is a great tool for kids to learn and develop, but it also exposes them to online threats such as cyberbullying or explicit content like pornography. Being allowed to freely explore the digital world could also become a great distraction if not properly monitored. 
Parental control apps help you filter the kind of content your kids have access to while monitoring their activities and managing screen time to ensure they don't misuse apps or social media.
Top 13 Best Free Parental Control Apps for iPhone
Many of these apps have robust features that allow you to monitor call/browser history, track real-time location, set screen time limits, block apps, and monitor emails, social media accounts and text messages.
#1. FamiSafe
FamiSafe allows you to keep track of your child's phone location with its real-time location sharing feature. It also lets you view location history, block apps, mark geofences as safe zones, see if your kids searched for inappropriate videos on YouTube, filter website content and control screen time remotely. FamiSafe offers a free 3-day trial.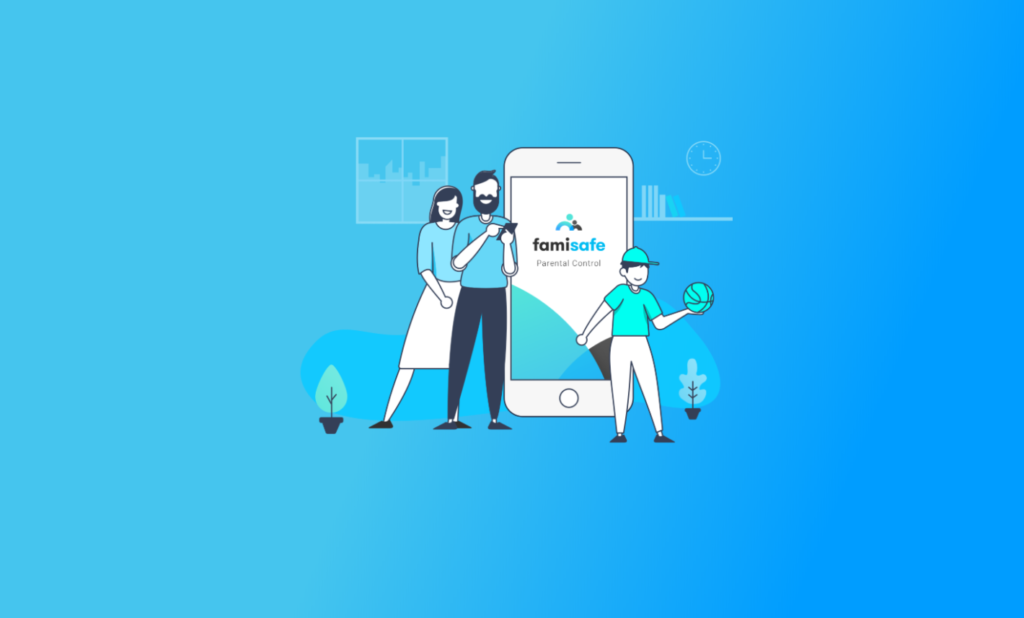 #2. FamilyTime
One key feature of FamilyTime is the SOS button which kids can use when there's an emergency. There's also a "time bank" feature which can allow your child to save screen time for another day. You can also set an alert to know if your child is over-speeding, this is great for monitoring rebellious teenagers. Besides these key features, you can block apps and keywords, as well as log phone data, view browsing history and track location. However, it doesn't give you access to control social media. FamilyTime offers a free 3-day trial after which you'll be charged $45 annually.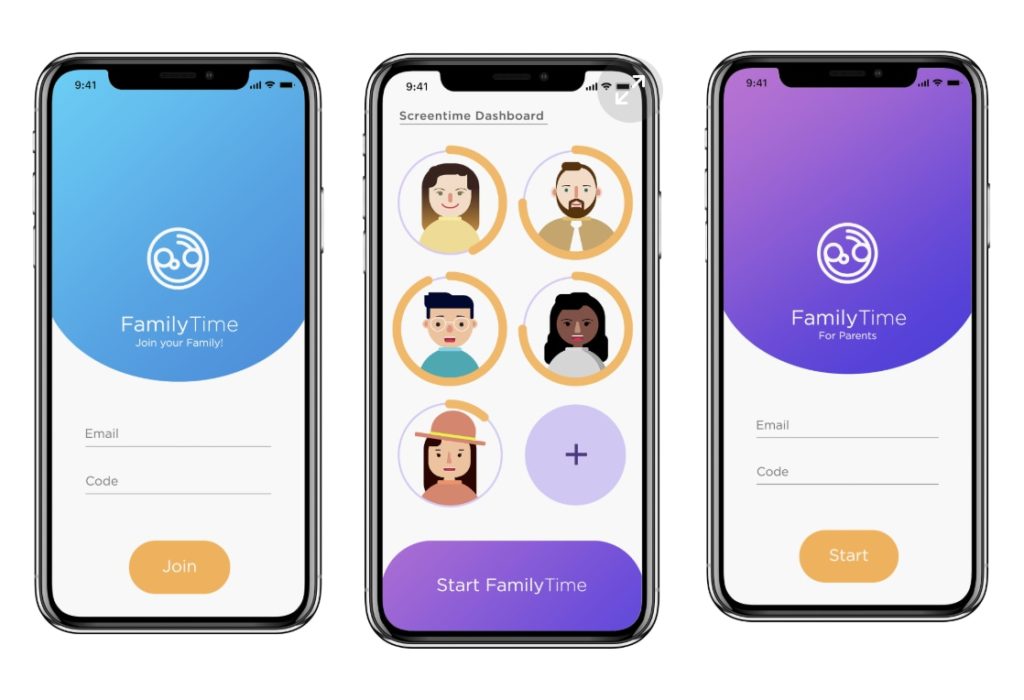 Norton family premier keeps you ahead of online predators by identifying potential dangers before they become real issues. Its device usage limits assists you in establishing a healthy cyber routine for your child. By showing you what your child is doing online, you can flag unsafe behaviour and then talk to them later about it. You can also issue warnings for sites that you may not want to ban but would prefer your kids be careful on. Norton is free to try for 30days before you're required to make a commitment.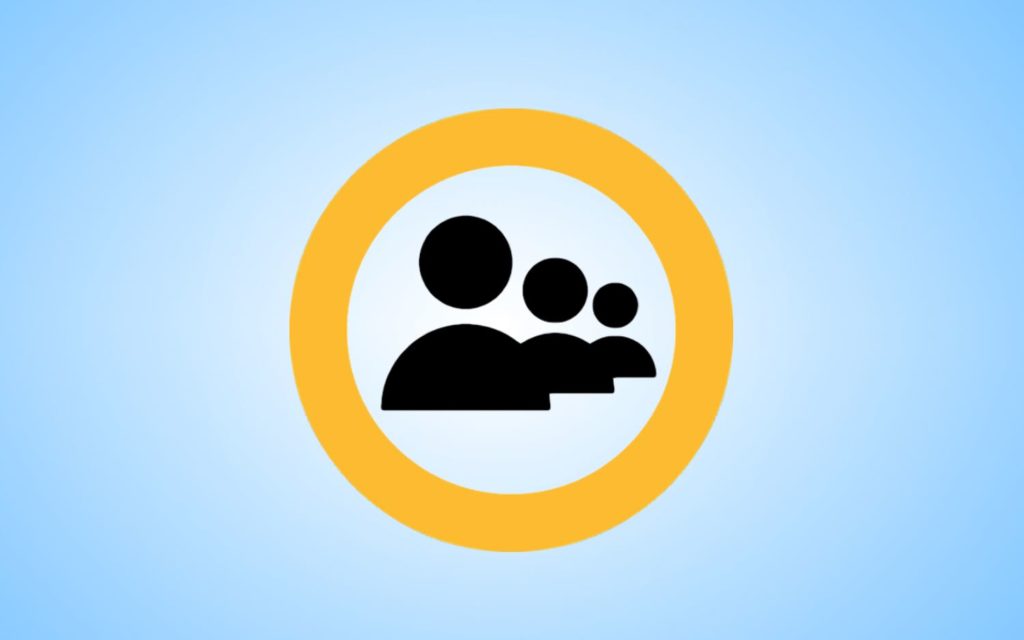 #4. NetSanity
NetSanity is compatible with the iPhone's "screen time" feature, which allows you to track and get real-time reports on how much time you spend using your iPhone. This app enables you to block multiple apps with the click of a single button, thanks to its database of over 70 popular apps that requires parental control. You can also use this to prevent your child from being exposed to adult content on streaming apps like Netflix. NetSanity is available to try for free, no credit card required.

#5. Qustodio
Qustodio comes highly recommended. It aims to make parenting easier by enabling you with key insights to identify potential problems while creating healthy digital habits for your child. Not many parental control apps come with such features, and only a few can lay claim to offering multiple languages like Qustodio's Italian, German, Portuguese and Japanese. Another great thing about this app is that it has a lifetime free option. However, the free option limits you to tracking a single device and accessing only one week of browsing history.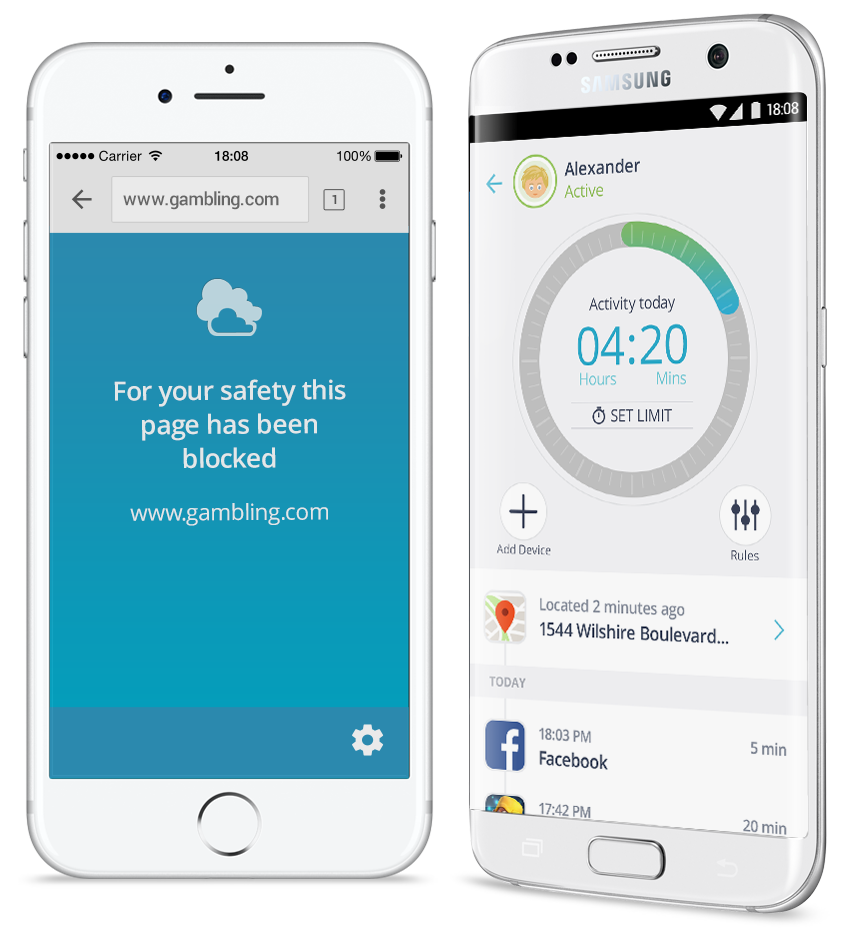 #6. ScreenTime
Finally, one app on our list of parental control apps that is actually FREE. That means you're under no obligation to go premium. ScreenTime keeps you informed about how much time your kids spend on their devices and enables you to block off periods during which they should be sleeping or doing homework. It also lets you give access to Nannies just in case you need to take a break.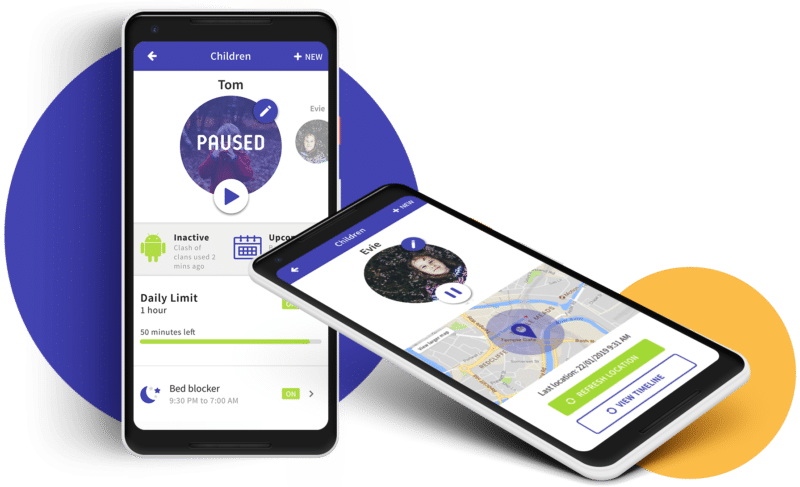 #7. OurPact
OurPact had a whopping 52,000 reviews that set its rating at 4.5 stars on the AppStore. This was before Apple banned it along with several other parental control apps that apparently put users privacy at risk. However, the app has been reinstated, and is back to helping parents track, monitor and set schedules for their kids' devices. It allows you to seamlessly manage multiple devices and discover what apps your child uses.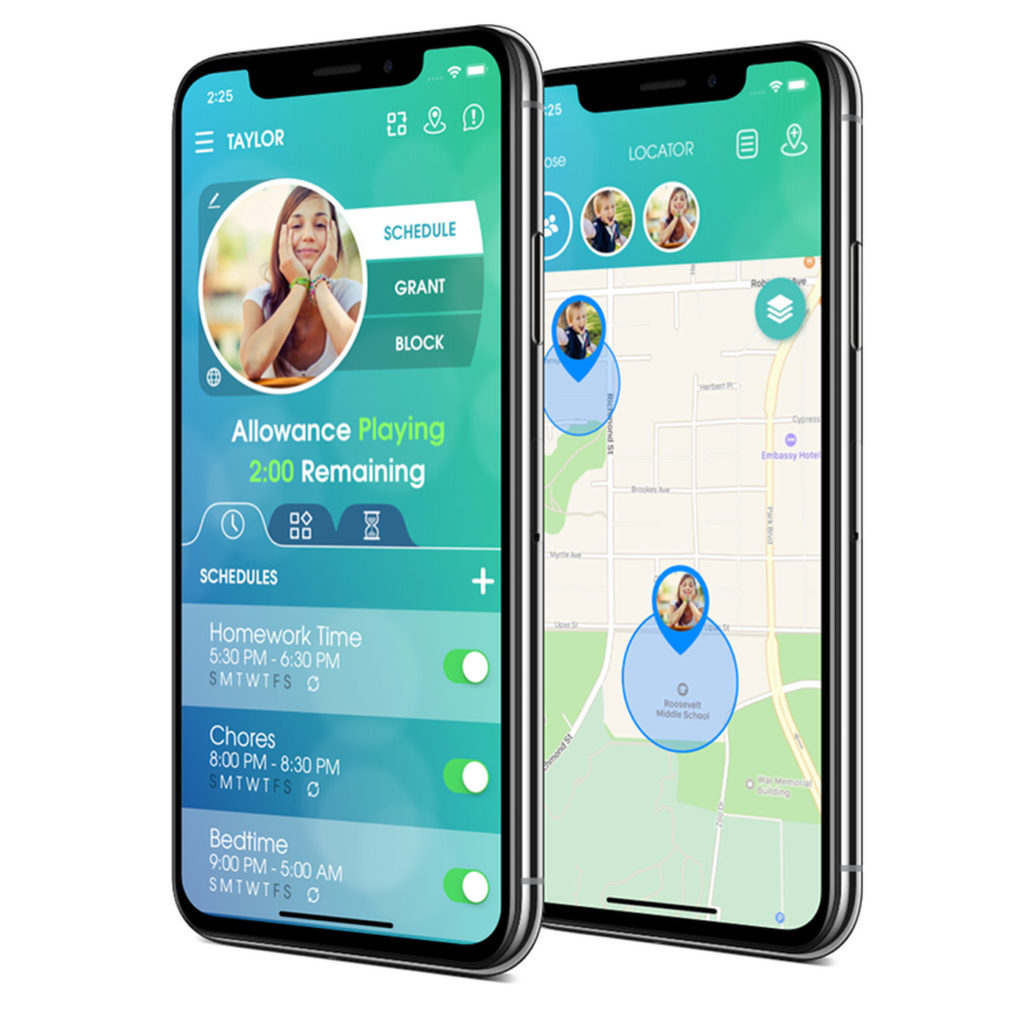 #8. WebWatcher 
WebWatcher records websites, photos and text messages — including deleted ones, so that you can keep tabs and monitor activities on all frontiers. Web watcher is compatible with PC and Android, in addition to its iPhone compatibility.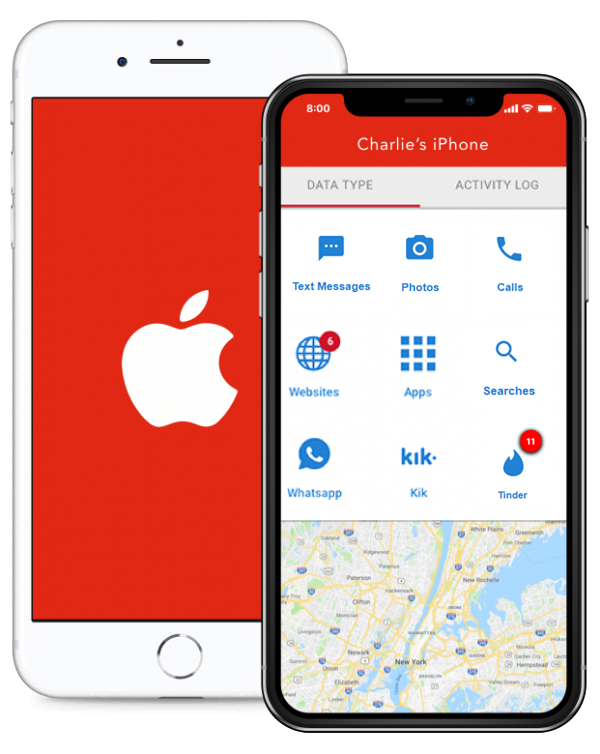 #9. Pumpic
Pumpic offers more monitoring features than most other parental control apps for iPhone. It provides specific access to Instagram, Snapchat, Skype, WhatsApp, Kik, Viber, and Facebook. You can check contact and calendar, lock and wipe the device remotely.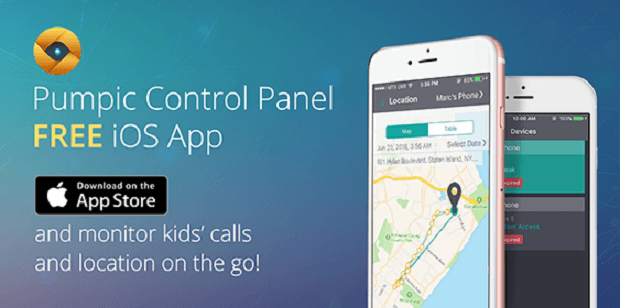 #10. UnGlue
UnGlue provides everything you need to help your kids balance their time online. You can manage games and decide what screen-time limits to set for each child. UnGlue also offers a comprehensive usage report to keep you up to date on what your kids are looking for online.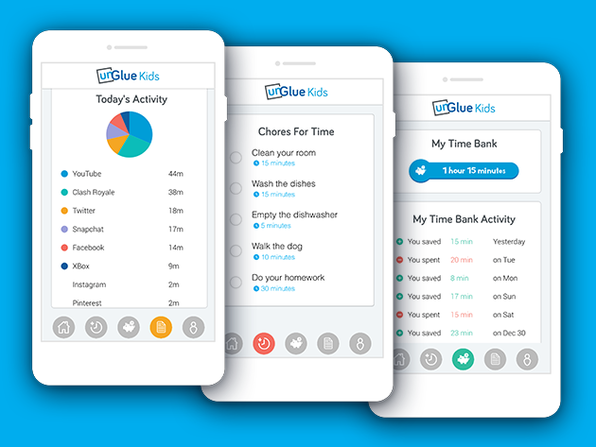 #11. SaferKid
SaferKid helps to combat cyberbullying by studying what apps are unsafe, learning why and alerting you if your child is at risk. With SaferKid, you can read your child's texts, access browsing/call history and phone contacts. You also have the option to ease privacy restrictions as your child grows older.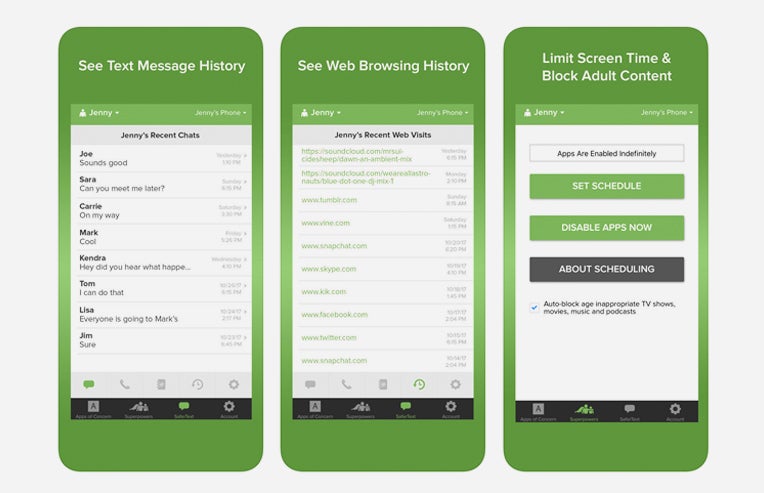 #12. SafeFamily
SafeFamily is McAfee's comprehensive parental control app that's compatible with multiple devices, not just the iPhone. It can be used to restrict data usage for kids, collaborate with them by allowing extra screen time and monitor the standard activities like browsing, app usage, social media and gaming.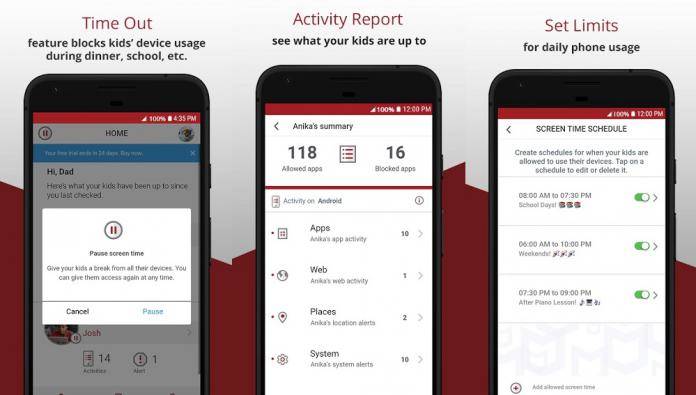 #13. mSpy
Every 5 mins, mSpy sends you updates on any device you're monitoring. This means you're always looped in and equipped with the right tools you need to keep your kids safe online. Want to view details of call logs or read emails/chats? That's what mSpy is good for. 
There are endless distractions online, endless treats and an endless stream of explicit content. If you want to continuously keep your kids safe and raise them to be responsible digital citizens, then choosing one of these best free parental control apps for iPhone is a good place to start. By monitoring their activities, you can help them cultivate better habits while ensuring they are protected from harm.