The ever-advancing virtual world of the internet is changing our society and particularly the way in which education is delivered in schools. Students, as early as elementary school, are required to complete classroom assessment, write stories, do homework and carry out research on computers or touch devices like tablets. 
However, parents aren't as eager to teach their kids how to type as they are with other skills such as coding. The best typing program for kids which will be shared would ensure that learning to type is simple and fun for your children. As a result, you can teach your kids to type alongside other essential aspects of early childhood education.

The importance/advantages of teaching kids how to type
Learning to write on a computer or tablet can improve a child's reading and spelling skills while enhancing muscle memory in the fingers. It can also boost academic performance for students, position them to secure jobs in the future and reinforce literacy skills for students who struggle with certain learning difficulties such as dyslexia or dyspraxia. Before we get into the best typing program for kids, let's tell you why it's important for kids to learn how to type. 
Typing helps kids improve their language skills

 
Typing is a hands-on motor activity that engages both sides of a child's brain. Touch typing particularly, which is a multi-sensory approach, improves a child's level of focus as well as English language writing and spelling skills.
A study published by Wiley Online Library in 2018 investigated the effect of a touch‐typing course on the spelling and narrative‐writing skills of elementary school students. The results showed that touch typing has a positive effect on spelling and narrative-writing skills, which are part of the basics of language learning skills.
Typing helps prepare kids for later grades and boost academic performance 
Teaching kids to type from a young age will benefit them as they progress from elementary school until they graduate from university. Since the majority of their grade assessments are expected to be typed, kids who are familiar with using the computer keyboard or touch-typing will be able to complete school work more efficiently, perform online research with ease and take online exams in shorter time frames. Essentially, becoming an efficient typist can boost confidence in kids and make them more likely to perform well academically.
Typing helps prepare kids for future careers
A study by Microsoft in 2014 showed that 43% of bosses think that typing efficiently is a crucial work skill. As technology advances, it is likely that being able to use keyboard-based devices and gadgets will become even more crucial even beyond administrative roles. 
According to Professor John Sutherland at University College of London, "Typing is an incredibly important skill both in a personal and professional context. If it is a skill you lack, you are very much limiting your chances in the jobs marketplace." The best way to prepare your kids for the years to come is to ensure that they learn essential typing skills and can adapt to the times.
Typing is therapeutic and beneficial for kids with learning difficulties

 
Kids struggling from ADHD or other developmental challenges such as dyslexia find it more comfortable to touch type as opposed to writing by hand. Helen Boden, Chief Executive of the British Dyslexia Association said in this article that "touch-typing can give dyslexic children the kind of automaticity they struggle with when learning to write by hand." Also, in situations where a child might feel anxious or struggle from dysgraphia, which makes it painful to hold a pen or pencil and write on paper, learning to type can help with producing better work.
Best Typing Program for Kids
There are different methods of typing such as touch typing, hunt and peck, hybrid and thumbing (which is used for smartphones). Although kids can start out with a basic method like hunt and peck, the goal for them should be to advance to touch typing. Touch typing is the most common because it's efficient, less stressful and has surprising benefits such as helping to improve posture and reduce the risks of repetitive strain injury (RSI). As a result, most of the best typing programs for kids focus on teaching touch typing. 
The ideal typing program for kids is one that teaches kids the basics of how to type, including improving speed and accuracy, basic finger positioning and recognition of letters. More importantly, the best typing program for kids is one that takes into account your child's age and a learning approach that's best suited for him or her.
Mavis Beacon's Keyboarding Kidz
Mavis Beacon's Keyboarding Kidz is a great typing program for young learners and largely recognized as the best typing program for kids. Ideally, it's suitable for kids aged 7 and up, and can also engage adults who are looking to improve their typing skills. This program works on a modern laptop and first teaches about finger placement before anything else. Mavis Beacon is a combination of decades-old but relevant typing instructions, cartoon-like instructors, over 200 lessons and practice sessions as well as games that help kids master their keyboarding skills. The program also provides adequate tracking of your child's progress, so you know what areas need improvement.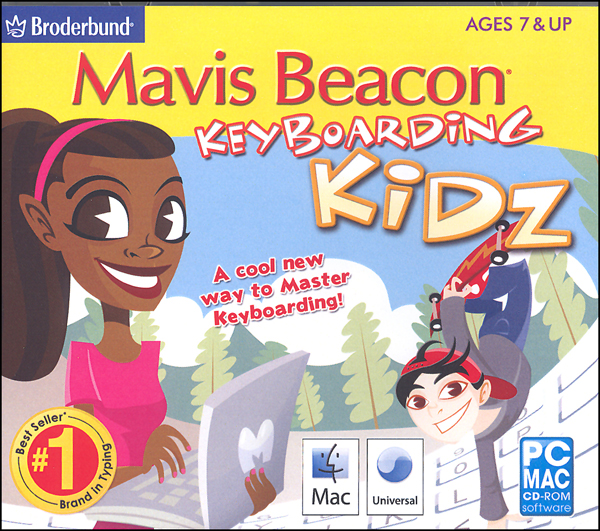 This is a multi-sensory touch-type software designed by an Educational Psychologist for children and adults. It is special needs friendly and designed for the UK National Curriculum. English type teaches how to type with other added educational benefits such as spelling, writing, grammar and punctuation. It is also designed to be inclusive and helps kids with different learning capabilities learn at their own pace.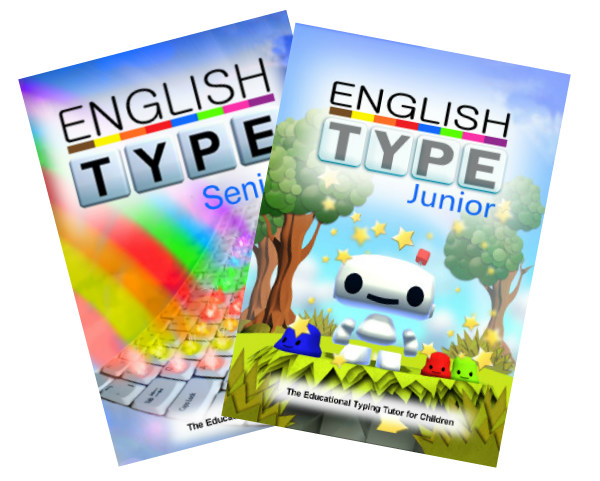 Typing Instructor for Kids Platinum
This teaches kids to type using lessons and adventure-like games that kids genuinely enjoy. It also shows you an in-depth analysis of your child's progress and offers the option of printing out certificates of achievement.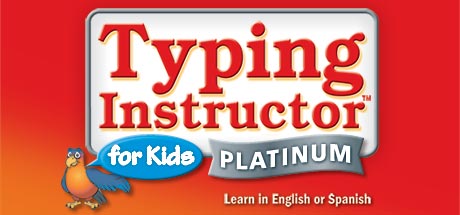 This is a typing program that runs solely online and is suitable for older kids. It offers over 300 lessons in an environment similar to that of an online campus, and kids are tasked to finish timed typing tests and games that aid in improving typing speed and accuracy.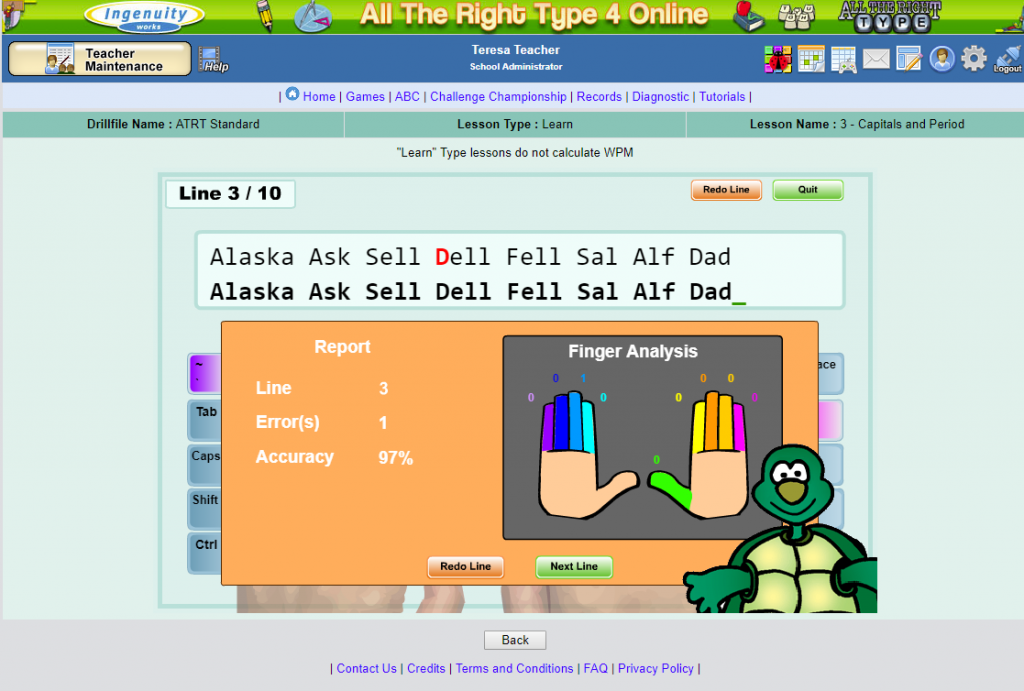 One of the things that contribute to this being on the list for the best typing program for kids is its free option for individuals and schools. And it is used by over 300,000 teachers and 23 million students worldwide.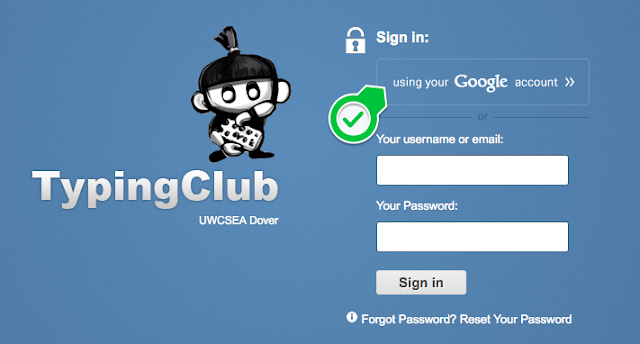 Typing Quick & Easy aims to develop fluent typists using lessons and short stories that focus on keystroke memory. It promises to keep your child engaged and interested in his or her typing lessons.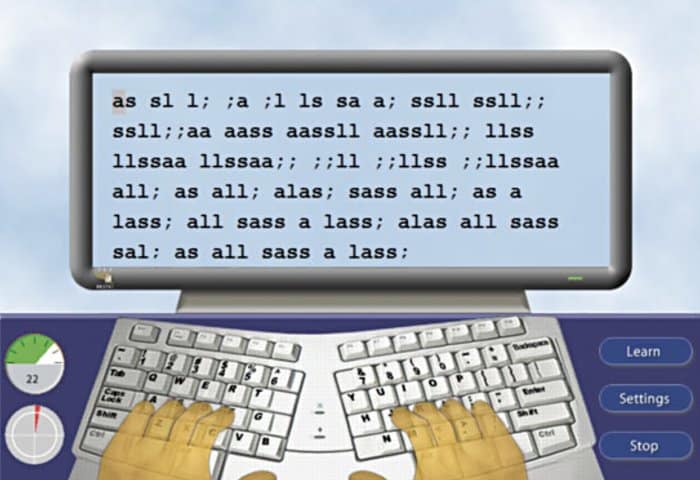 Other recommended programs include Dance Mat Typing, TypeRacer, Funtotype and ABCya.
Children today are exposed to keyboards from a very early age, from family laptops to the keyboard screens of their parents' tablets and smartphones. While typing is a skill that can be mastered at any age, the younger the better. Young children absorb information rapidly and by the age of seven, their hands are the right size to start learning how to type. Just like learning to ride a bike, your child will develop muscle memory as he or she progresses and will have more opportunities to refine typing skills with age.