Covid-19 continues to make us anxious about the future, and children are not excluded from this feeling. While some children are getting used to the new reality, many children are still struggling with the fact that schools are closed and learning is now 100% online.
Some other children are still in awe as they are struggling to deal with not being able to do the things they love, such as visiting friends and playing at the amusement parks. Whether your children have fully adjusted to this new normal or they still find it difficult to adjust, this post provides tips on how to support them.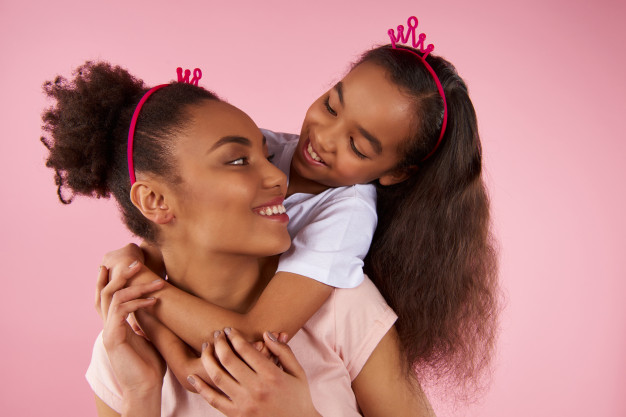 Tip 1: Talk to them about the virus.
This ought to have been done back in February and March when the virus was spreading significantly as a result of international travels. However, if you haven't explained the details about their virus to your children, it isn't too late. 
Start by finding out what they know about the virus, as what they know may be true or false. 
The wrong information can make your child anxious. It is therefore not a time to keep quiet but rather a time to converse with your children. 
A step in the right direction is for you to be adequately informed before sharing any information about the virus. The mode of presentation should vary and depend on the age range of your children or their level of understanding.
Be calm and explicit in your discussion. You can be very sure children have a way of reading expressions, and this can affect their response to the chat about the virus. 
Create room for response and feedback by asking your children how they feel about the virus so you can address all their fears. 
Reassure them that the situation can be scary but they can fight it by maintaining the laid down safety and preventive measures which includes washing hands regularly, keeping social distance, use of face masks, avoiding contact with the eyes, sneezing or coughing into the elbow and eating healthy food.
For a detailed description of how to talk to kids about coronavirus, read this post.
Tip 2: Check in with them about what they're hearing. 
There is a lot of half-truth or misinformation circulating about the coronavirus disease (COVID-19); therefore, telling your children the accurate facts about the virus is just a foundation to building up a rigid support system for them during this time. 
Your children may be combining the old information with the new facts. Communicate with them to pull out the latest information they know about the virus.
If there are questions you are unsure about or don't know, avoid guesses but instead seize the opportunity to bond together by surfing answers on the internet. It is safer to source for information on websites of trusted organizations like UNICEF, World Health Organization, and Nigeria Centre for Disease Control (NCDC).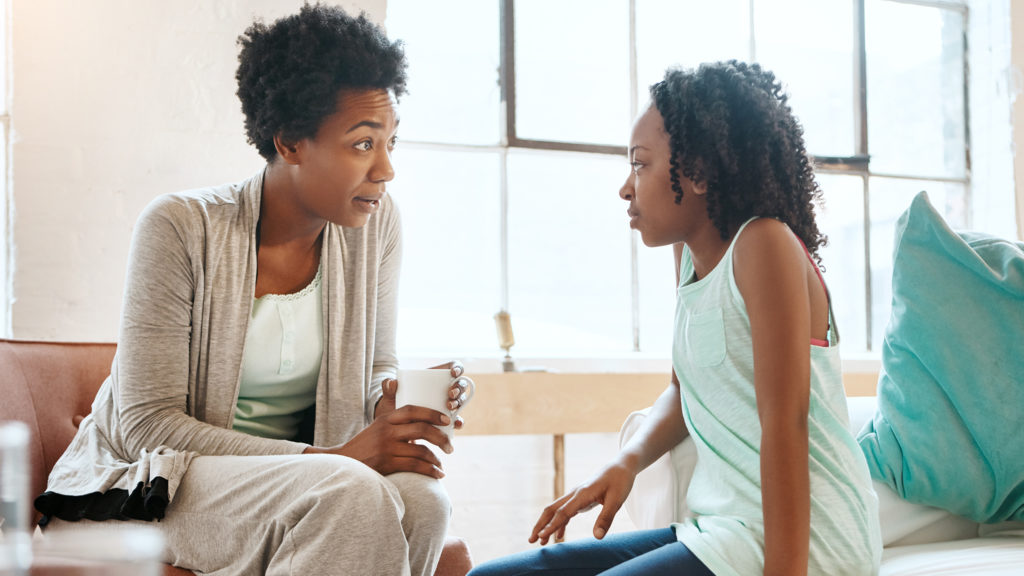 Tip 3: Stick to a routine
COVID-19 has made children stay at home to stay safe. This has disrupted the normal daily routine of their home, and school activities. 
Based on the ease of the lockdown, some parents have resumed work while some still stay at home with their children; however, if new schedules are not made, it will be difficult to adapt when normalcy fully returns. World Health Organization suggested that creating a flexible but consistent daily routine can help children feel more secure and better behaved. 
Note that everyone (both the parents and children) needs a schedule that has time for structured activities as well as free time. It's easier for the children to follow the routine if they are involved or allowed to participate in the planning. 
Suggested activities that can be included are:
wake up time: which helps them not to sleep all day and easily get the day's work done.

assign duties: this gives them a sense of responsibility. 

regular exercise: which can help relieve stress and mental health.

meal and snack time: food is a basic necessity of growth and sustenance.

learning time: this could be school work or

time for online learning

, productive screen time, musical classes and many more.

Fun time: such as indoor games, cartoons, time to connect with friends on their phones, etc.

Family ties: before now, many parents hardly spend time with their kids. One-on-one time to share, play, cook, and commune together should be in the daily plan even if it's not more than 20 minutes. It creates a bond and a sense of love.

Bedtime: sleep is an important component for the saturation of some parts of the brain that regulate behaviour. Therefore, irregular or less sleep affects the behavioural patterns of a child. A bedtime routine will help children organize themselves, develop positive behaviours, and be productive at home.
Tip 4: Engage them with fun-filled activities
When drawing up the daily routine for your children, ensure it accommodates time for things like food and school assignments, also carefully carve out time for fun and entertainment activities. 
While you can just bring out toys for free play, you can also raise their excitement when you are the one that facilitates the fun. These activities do not need to be complicated or take hours to set up. As you plan your schedule, think of places where activity might be helpful to transition from a one-time block to the next, like after snack time or before dinner.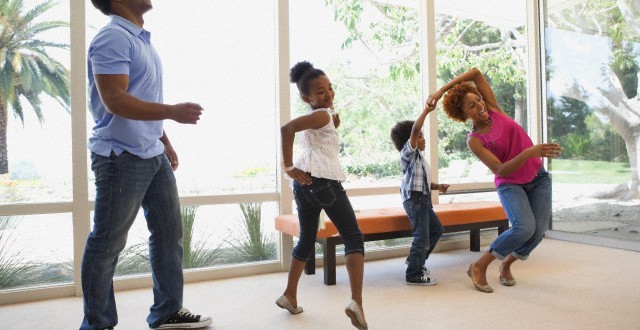 Here are four easy indoor activities perfect for breaking up a day:
Box Road: Flatten out a box and draw a road in marker. Add blocks, trucks, and other toys for your kids to build a different object.

Toy-Washing Bin: Let your kids wash their plastic toys. Add tear-free bubbles, sponges, towels, and other supplies. 

Sticky Match-Up: You can use sticky notes to draw shapes, letters, numbers, words, or math problems and hide them around the house for your child to locate them. Then instruct your child to match them up on a "key" that hangs on the wall.

Dress up: If you have a dress-up box, pull it out and if not, create one with hats, socks, coats, purses, shoes, boots, kid glasses, costume jewellery, old dresses, jackets, mirror, brushes, old cellphones, old keys (no scarves or other possibly choking items). This could also be the time to decorate that box. Provide the kids with stickers and markers and let them decorate.
Tip 5: Be creative about new activities and exercise
Keeping a child occupied for a long time is a hard task that requires creativity. 
Children usually submit and show interest in a thing for a short period, making it difficult for their caretakers or parents to have some respite. 
It is exclusively important to have some activities lined up for your child if you crave to have uninterrupted time to yourself and if you want to see some improvement in your child. 
As a parent, you need to carefully choose activities for your children that will make them always crave more. Children can easily give up on tasks when they get bored, especially when the task is repetitive or lacks creativity. 
Tip 6: Be Optimistic 
If you are a parent that still stays at home and has not resumed work, this tip will be very helpful.
You may find it difficult to feel positive when your children are constantly doing things that don't appear productive. 
Almost every moment is filled with shouts and cautions such as "stop that!" "leave it!" etc. Children will most likely do what is right if they are given positive instructions or incentivised for good behaviour. 
Tell them what you would have them do by giving them simple and clear instructions 

Cultivate the habit of using the right tone and language. Don't shout at them; it can stress you out and might aggravate the situation. 

Praise your children when they are conducting themselves well. It helps them to keep up with the good work. It also gives them a sense of care and affection.
Tip 7: Maintain social connections
Even though physical connections are currently being avoided in order to reduce the spread of the virus, stay healthy, and protect our hospitals, it is also very important to connect socially in order to protect our emotional wellbeing. 
A good way to support kids during this period is to help them keep up relationships with friends, family, and social contacts while maintaining physical distance outside your own home.
Ideas on how to connect
Use social media to talk with friends and family through video calls and live chat. This could be a period of a short break for you as a parent.
Also, ensure you set up parental controls, activate safe search mode on your browser, and set up strict privacy settings on all online applications and games. This is to avoid all the risks associated with social media use.
Writing emails or letters can also be helpful in maintaining social contacts, as well as help them to

improve their writing skills

.

They could also go outside for walks and bicycle riding, but must ensure they keep a distance of 6 feet from their friends and neighbours during any interaction. 
Your children need a sense of safety and security. Applying the aforementioned tips is a step in the right direction to support them during this coronavirus crisis.