It is not always a straightforward process deciding the right education path for your child, and for many parents, there are few decisions more significant than whether to choose a day or a boarding school. There are several reasons for selecting either day or boarding school.  Most times, parents opt for boarding school because of lack of time and also to develop communication skills for their children and vice versa.
This article aims to discuss six reasons why you send your child to a boarding school.
What Is Boarding School?
Boarding school is a system in which students live and study in school during the academic semester.
Pupils visit their families only for weekends and vacations. The close communal coexistence among diverse students from different background and culture attracts many students to boarding school. They learn the importance of tolerance and respect for differing views and perspectives through the bonds they develop in such a close-knit educational setting.
According to Forbes, students who attend boarding schools succeed significantly higher than private day and public school students. Nevertheless, this is just a statement– it does not make it accurate.
However, sending your child to a boarding school is an opportunity for him or her to learn some life skills while having access to a high-quality education.  Children leaving home and having the chance to interact and mingle with other kids learn more about themselves.
Secondly, students in boarding school have more access to a teacher-student relationship because some of the educators stay on campus.  But, in Nigeria, a lot of people believe that boarding school is the wrong place to send your child.
Critics argue that boarding schools in the country can neither monitor nor give a child all the care needed on a daily basis. On the other instance, supporters believe that boarding school is essential for the overall development and growth of a child and the most critical aspect of boarding school is the networking opportunities it renders.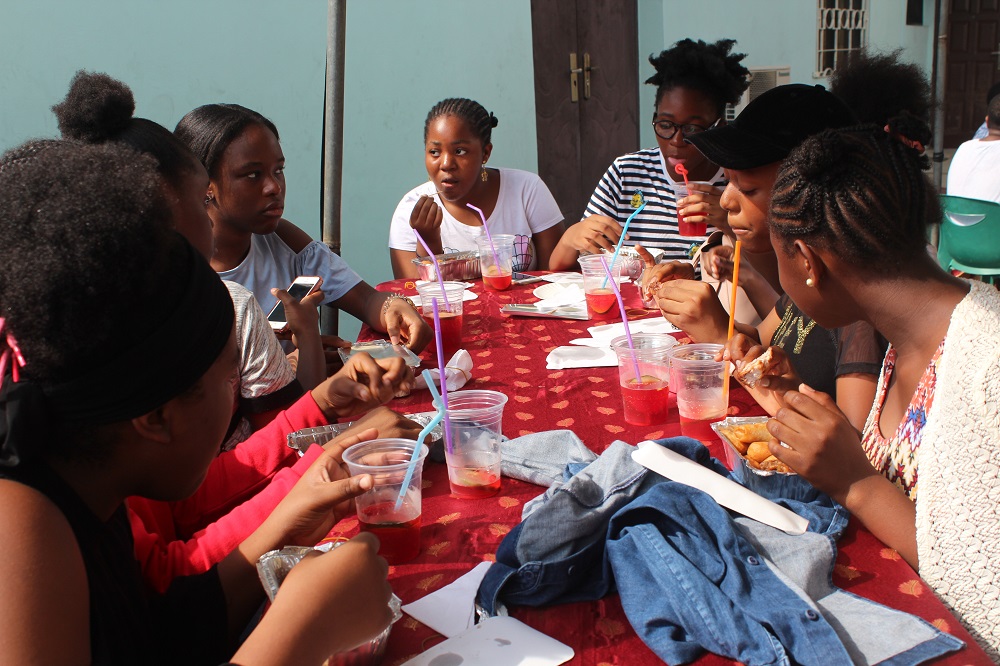 Networks of friends and colleagues who know and can vouch for one another are one of the lasting benefits of a boarding school experience.
Nevertheless, there are more benefits of boarding school. Here are some of the benefits:
Learning independence & priorities
In boarding school, children learn skills such as doing their laundry, waking up early and doing hostel chores. Even though they might not enjoy it, the truth remains that they are gaining valuable skills that transcend a lifetime.
One primary skill they learn in a boarding school is Time Management. In boarding school, children are in control of their time. They become active individuals capable of leadership and have self-initiative.
Why is Time Management an essential skill in boarding school?
Kevin Cho
"Time management is a skill I am learning and still understanding, initially when entering boarding school; I found it difficult to study. After the first week, I realized that there was no time for chatting online on instant messenger or to download music and watch movies on the computer.
Procrastination caught up with me, and I began to feel tired all day long. I told myself I was going to stop procrastinating – I started doing my assignments much earlier. Working efficiently and using your time wisely is vital at boarding school.
It is almost impossible to finish the homework allotted to a high school student in just two hours. But by starting assignments early and finishing homework in whenever the time is available, completing one's homework and getting a good night's sleep is possible."
In boarding school, students don't just learn how to manage their time, but they also learn how to stay and live with other people. They are challenged to develop their interpersonal skills because there is no hiding at boarding school.
More Access To Teachers
In boarding school, students have more contact with teachers. Boarding school offers the opportunity for students to foster intense connections with their teacher, in part due to a smaller setting or intimate class size.
In most boarding schools teachers live on campus, and they also eat with the students. It makes it easy for pupils to discuss a subject related topic with the teachers.  By engaging the teachers, they are more informed on the topic.
For example, in Greensprings Boarding School, students usually have extra learning classes/activities and also observe prep after taking their siesta.  In the long run, this improves their academic performance and social skills.
Preparation for university after school 
While the educational experience at the boarding school is vital to personal and educational growth and development, it is also a pioneer to live after school.  Most students after they finish secondary school, they get ready to go to university either in the home country or abroad.
Research has shown that boarding school students feel more prepared for university and college than their peers.  A lot of people have the notion that boarding school, in particular, is like a preview of college. Since these students live on campus and are away from home, they get to experience life issues and make a decision.
Nevertheless, boarding school is a more supportive environment than college. Dorm parents at boarding school play an active role in these schools by rendering assistance and encouraging independence to the students. From the activities that they undertake – such as laundry and housekeeping – to waking up on time, to coping with academic works, students in boarding school are more prepared to live outside of their homes, and the transition to college is often a seamless process.
Sharpening Social Skills
Students living together makes it easy for them to bond, and this develops their social skills. Children interacting with strangers (fellow boarders) in the boarding house helps them come out of their comfort zones. This builds confidence in the child, helping him or her to deal with real-life issues.
There are situations where parents complain about their child's communication skills. For children who find it difficult to socialise with their peers, sending them to the boarding school will not be a bad idea; it will open them up as they get to connect with other children.
Students learn how to converse when they are put in situations where they have to interact with others. Also, students learn what it takes to find success in group environments.
Boarding Schools Help Teach Basic Life Skills
Boarding school teaches basic life skills. Students learn how to balance a lot of activities while in boarding school.
The purpose of boarding school is to develop the total child. Children living away from home learn the basics of time management and how to balance their involvement in tasks.
Other basics of doing laundry, solving problems such as a stolen bag to torn pants; students learn to ask questions and think outside the box to solve issues. With the help of staff and peers, most students adjust quickly.
Students Appreciate Personal Values
Sending your children to boarding school exposes them to a variety of ethnic backgrounds. Students tend to interact with their peers who might have different belief and experience.  Boarding school students spend almost about twenty-four hours a day with their classmates. In such a setting, children are exposed to a broad spectrum of cultural views, and this teaches them to value other people's opinion.
Even with all these benefits of boarding school, parents are still sceptical about sending their children to boarding school due to several reasons.  Some of the primary reasons include safety, bullying and emotional attachment.
Firstly, they are concerned about safety. Will their child be protected if they attend boarding school?  Secondly, parents are more worried about bullying and will not want their children to experience such trauma.
Bullying is a big concern, and most times teachers do not even know when students are being oppressed. Schools should find ways to reduce this problem. This includes having all teachers, staff and administrators on board to prevent bullying from happening.
Finally, the emotional attachment parents have prevents them from sending their children to boarding school. Some complain that their children are not of age and others conclude that their child is not fit for living in the school.
This brings us to the next question: "At what age should your child go to boarding school?"
"Parent speaks"
Eight years old is far too young to be away from one's parents. If it has to be a boarding school, then wait till the child is 11 or 12. I went to boarding school aged 11, and I am grateful for the experience; it made me far more quickly independent and confident at an early age
Wilson, an Information Technology expert and a father of three stated that  "He will enrol his children in boarding school after they have attended a day school up to a certain point; that is after their primary education. –Punch Newspaper.
​According to him, children should be allowed to attend boarding schools for their secondary education because the environment provides a learning curve for them to be independent early in life, and this will help them when they get into the university.
As regards the right age to send your child to boarding school, a lot of educators and parents have different views. However, it is wise to send your child when you know they can handle some level of responsibilities without your guidance.
Sending your child to boarding school at the secondary level is not a bad thing. Nevertheless, children in the early years need close monitoring and care from their parents. It is not the best time to send them to boarding school.  They need to develop some level of self-confidence and development, and this can only be imparted during the early years when the child is still at home.
In conclusion, there is nothing wrong with sending your child to boarding school. However, make sure he or she is of age to attend the boarding school.  It is also essential for parents to visit schools and meet the house staffs. First impression matters and plays a crucial decision in whether your child will be in the boarding house. Ask a lot of questions; this is why the boarding house staffs are there to attend to all your inquiries.