For kids, holidays shouldn't be all about playing videos games, watching television and sleeping all day. Holidays should be an avenue for them to bond together with the other family members. In Nigeria, there are several fun places to take kids on vacation that would facilitate a great family bonding.
If you are struggling to make a choice from numerous vacation destinations available, then sit back, relax and enjoy this journey. The article would take you on a trip to the top ten (10) fun places to take kids on vacation.
Top 10 Fun Places To Take Kids on Vacation
Obudu Mountain Resort
Agodi Parks and Gardens
Ikogosi Warm Spring
Abraka Turf and Country Club
Erin-Ijehsa Waterfalls
La Campagne Tropicana Beach Resort
Okomu National Park
Oguta Lake Holiday Complex
Yankari Game Reserve and Resort
Olumo Rock
#1 Obudu Mountain Resort
Topping this list of fun places to take kids on vacation is the popular cattle ranch located in Southern Nigeria. This epic destination can be said to be one of Nigeria's most visited vacation spots. It was formerly called Obudu Cattle Ranch but was rehabilitated by the Cross River State Government some years ago. The ultra-modern rooms, coupled with the aesthetically pleasing views of the high mountains, make the resort extremely awe-inspiring. If you want to take your children to a relaxing place in Nigeria, this resort is the best location.
Besides, being an amazing place to bond with your children, it provides an atmosphere to appreciate the beauty of nature while enjoying the crisp and clear air – something one can never get in the city. There are loads of other activities to participate in, like the cable car ride, the water park with giant slides, horseback riding, golf course, bonfires and lots more. The amazing plateau has stimulated the inflow of both local and international tourists.
Obudu Mountain Resort is truly one of the fun places to take kids on vacation and indeed a home away from home. Take your kids on vacation to Obudu Mountain Resort and be guaranteed a rewarding experience.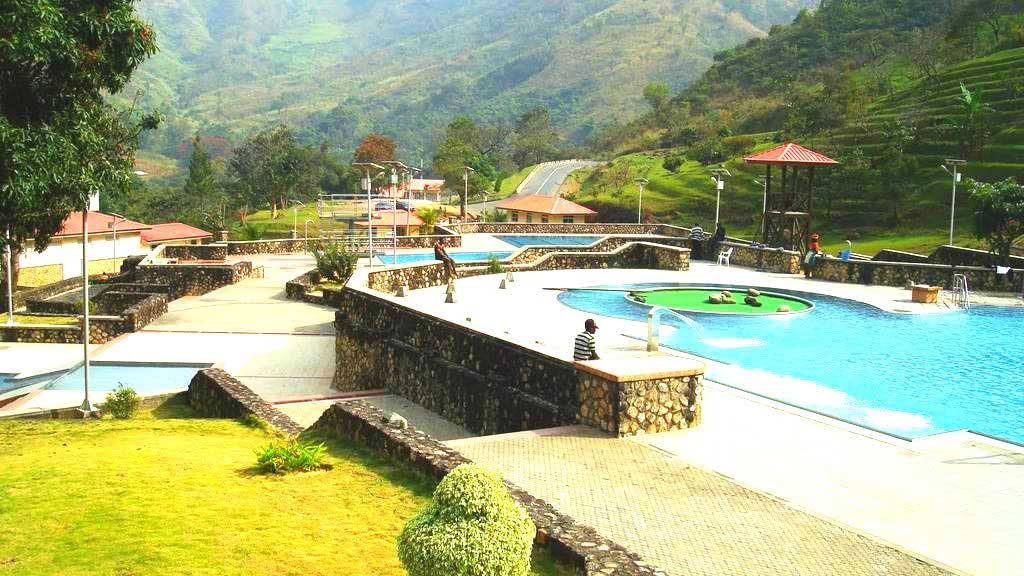 #2 Agodi Parks and Gardens
For families who want the quietness of solitude but still want to have a great time, then this spot is the best pick. The beautiful park is a constant reminder of how amazing and quiet the ancient brown roof city of Ibadan can be. Located just at the foot of Mokola hill and surrounded by evergreen forestry, Agodi Parks and Gardens is indeed a peaceful spot and a fun place to take your kids on vacation.
There are so many family-friendly features and attractions which are suitable for children. They include a mini zoo, wide picnic spots, play area for children, water park, swimming pool, among others. It is a great place to come in touch with nature's beauty. An amazing sight to behold is when the sun sets in the garden; it is indeed a breathtaking view. There are also some cool food spots around the park so you can easily fulfil your cravings. All these make it indeed one of the fun places to take kids on vacation.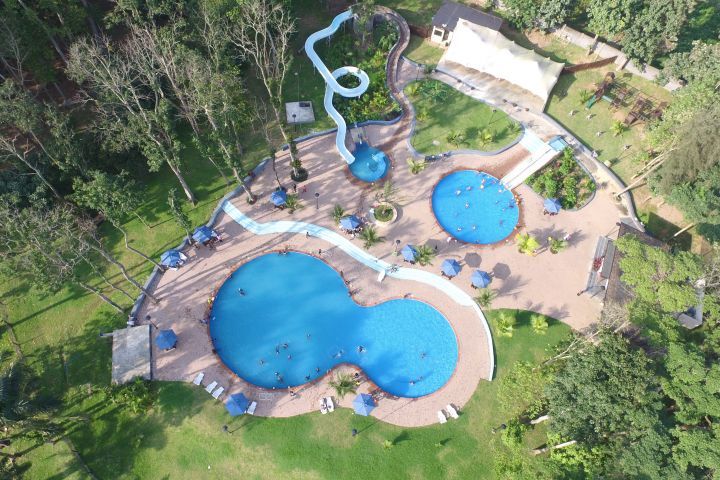 #3 Ikogosi Warm Spring
Another top vacation spot in Nigeria is this natural warm water spring, which flows side-by-side with cold water spring. It is located in a dense forest on a hilly landscape in Ekiti state. The main attraction is the spot where hot water and cold water meet distinctively. Even though they meet, they don't mix! There is a beautifully designed trail that leads to the beautiful meeting point.
There are also mouthwatering Nigerian cuisines available in the resort, coupled with the intercontinental dishes. It also boasts of an outdoor pool, gym, restaurant, bar, and an amphitheatre — and all these make the destination worthy of being on this list of top fun places to take kids on vacation. The resort is filled with suitable accommodation and recreational facilities that are perfect for any family vacation.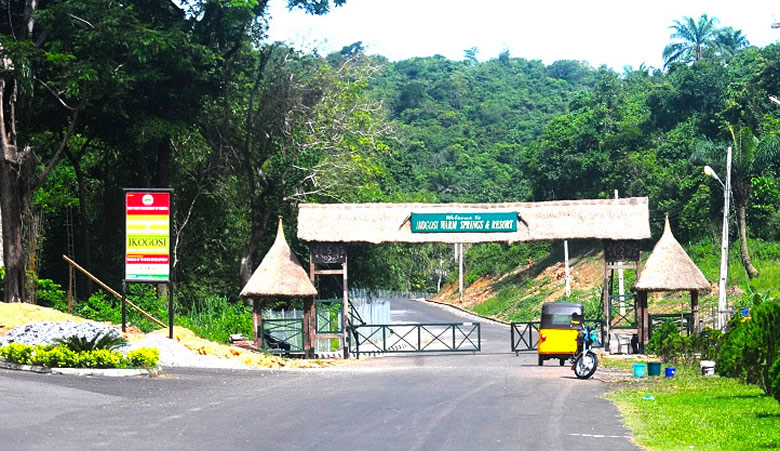 #4 Abraka Turf and Country Club
Located in the "Big Heart of the Nation," – Delta state; this vacation spot boasts of clear rivers, savannah vegetation and natural reserves. The holiday retreat, which dubs as one of the fun places to take kids on vacation in Nigeria, is a great place filled with so many recreational activities that children could easily pick from. The rivers located in these vacation spot flow in a rhythmic manner and they are a great sight to behold.
This private country club is fully equipped with numerous state of the art amenities coupled with a lot of outdoor activities that children relish. They could play tennis, go canoe-kayaking, horseback riding, polo, fishing and golfing. Older children, especially those in secondary school would totally love this country club.
In this country club, membership slots are sold every year, this means if you want to plan a vacation for your children here, you need to secure a spot as quickly as possible. You could get more information on the website and choose one of the available membership packages.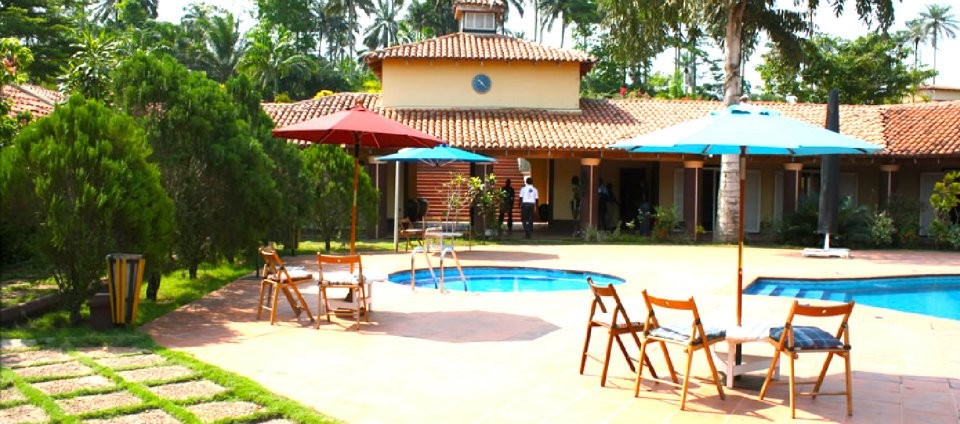 #5 Erin-Ijehsa Waterfalls
A natural attraction located in south-western Nigeria is the Erin-Ijesha Waterfalls. Also known as Olumirin waterfalls, this breathtaking view has seven layers of rising plains. The water levels are different and the speed of the water varies. A trip to this beautiful waterfall is a great experience for the entire family; however, caution must be taken as the stairs on the waterfall are quite slippery, especially on the steep slopes.
Despite this, it is still one of the fun places to take kids on vacation. On the first layer of water, you can take a warm swim with your children. If you want to have a small picnic with your family, there are also dedicated spaces available.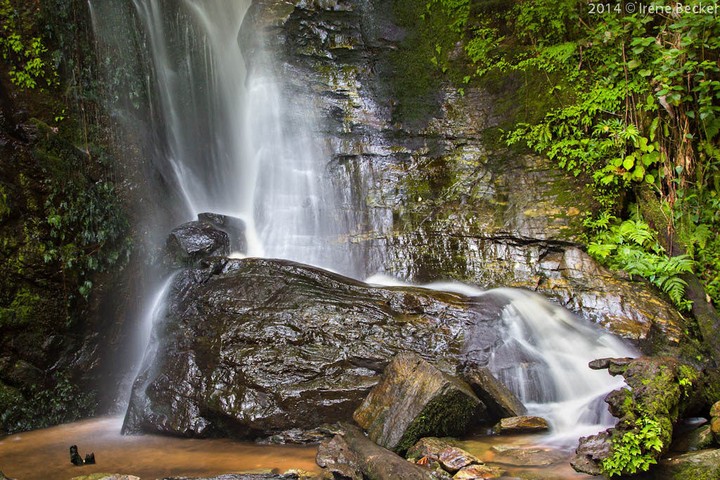 #6 La Campagne Tropicana Beach Resort
If you want to stay in Lagos with your family, then this resort is the best option for you. It is far away from the usual hustle and bustle of Lagos. The resort is blessed with calm and iconic views from the Atlantic Ocean, which is absolutely awe-inspiring. In La Campagne Tropicana, the hospitality is unmatched as it syncs perfectly with the modern luxury that oozes out of the Nigerian culture. In the resort, there are many attractions ranging from the beach, lagoon, mangrove forest, canoe-kayaking and lots more.
The resort also boasts of magnificent flora and fauna that cannot be found just anywhere. They include snake species, Seahawks, ducks, epiphytes, monkeys, egrets, bats, snake trees, squirrels and lots more. La Campagne Tropicana Beach Resort is regarded as one of the fun places to take kids on vacation because of its environmental uniqueness, which is quite different from what is available in other areas of Lagos. The place is great for family bonding at any point in time. Your children would love the experience and it would linger on in their hearts for a very long time.
#7 Okomu National Park
Another beautiful vacation spot that families can go to in Nigeria is Okomu National Park. Located in Edo state, which is dubbed as the "heartbeat of the nation," The park is home to over 150 bird species that would not be found anywhere in the world. The evergreen vegetation also dubs as a safe haven for some endangered species like forest elephants, white-throated monkeys and more than thirty other wildlife species.
Your children would be amazed by the way the animals move around, especially the birds when they give their respectively beautiful acrobatic displays. The resort also has a comfortable, neat and fully air-conditioned accommodation. The relaxing atmosphere of Okomu National Park makes it difficult not to include the destination in this list of fun places to take kids on vacation.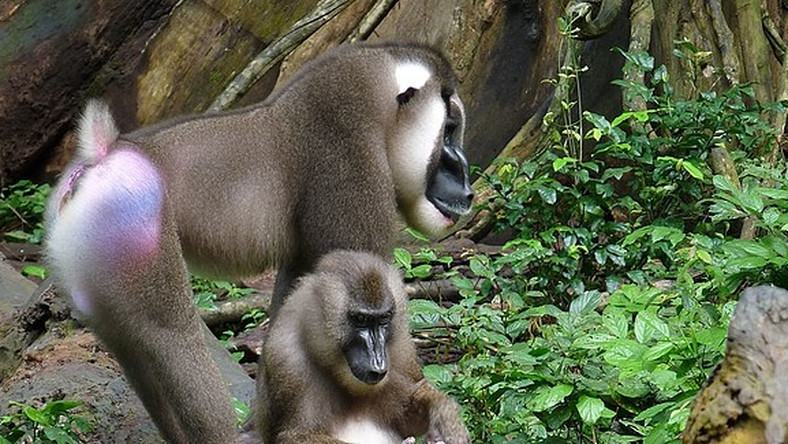 #8 Oguta Lake Holiday Complex
Given the popularity of Oguta Lake, you will definitely be surprised that a lot of people have still not visited this amazing destination. Located far away in the eastern part of Nigeria, Oguta Lake Holiday Complex is another exotic resort suitable for family vacations. The golf course in the resort is of international standard, so golf lovers would absolutely love it.
The children can get to play and have endless fun at the recreational park. There are lots of swings, cruise boats and much more fun stuff. An amazing side-attraction in the lake resort is the confluence of the lake and the Urashi River. Aside from sightseeing, it is a great place to swim while appreciating the undiluted beauty that nature possesses. Take your family there on a vacation and bask in the euphoria of its splendor and glamour as it is a fun place to take kids on vacation.
#9 Yankari Game Reserve and Resort
If you have been looking for the perfect chance to explore northern Nigeria, then Yankari Game Reserve is where you should make the perfect stop. Located in Bauchi state, this exotic reserve boasts of a variety of animals you cannot find just anywhere. They include fishes, birds, hippos, elephants and baboons.
The children would be amazed and tickled by the sight of these animals. A huge side attraction in the reserve that tourists and visitors find amazing is the Wikki Warm Springs, which is a swimming ground filled with warm water — sort of a natural Jacuzzi. There is also a cave system in the resort known as the Marshall Cave system. Indeed, Yankari Game Reserve is a perfect place for families to have fun and adventure.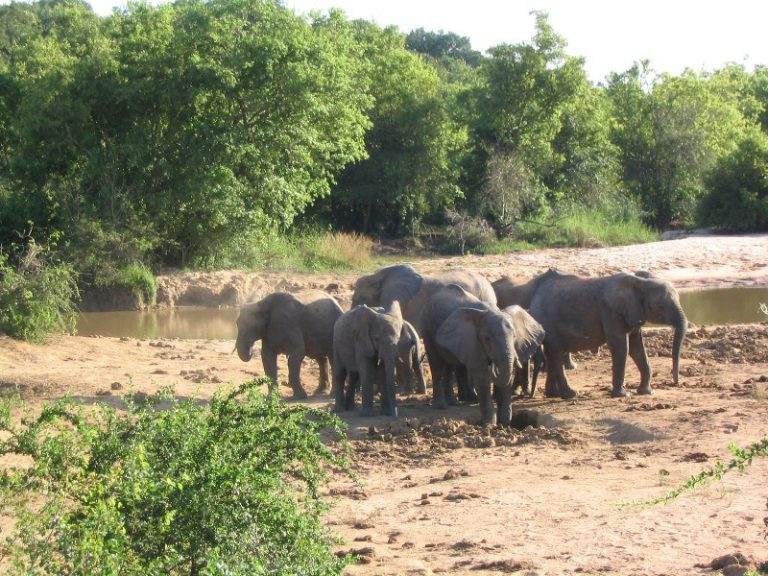 #10 Olumo Rock
Made out of a gigantic outcrop of granite rocks, Olumo rock is located in Abeokuta, Ogun state. The highest peak on the rock is almost 140m above sea level. Located in the rock are several caves that are as wide as 25ft and as long as 20ft. While this is not exactly a vacation spot, it is the closest we have to hiking in Nigeria.
Take your kids on a trip to Olumo rock and allow them to explore and enjoy the mountainous views. The sight is extremely breathtaking, and with the help of tour guides, children can actually learn more about the Egba people and their culture.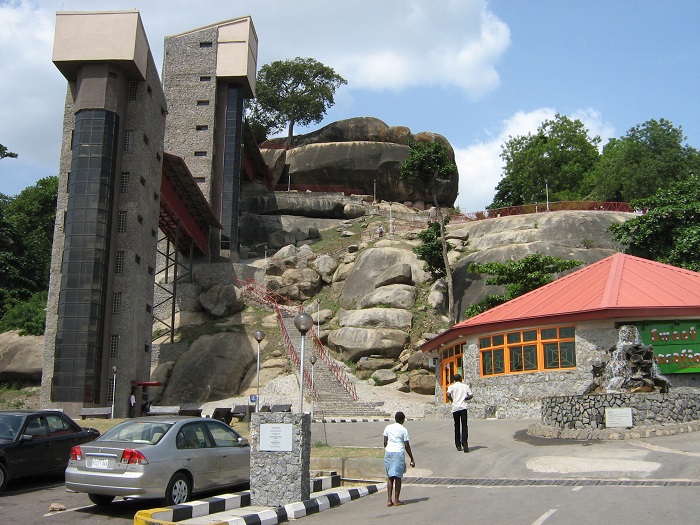 To conclude, always ensure your children are safe while going on vacation. Caution them never to talk to strangers or even accept gifts from strangers while on vacation. To have memories of the vacation, make sure you take a camera along with you so as to capture and record the amazing moments with your family.