Are you searching for a place to learn online for free? Then you are in the right place. This blog post will show you top 10 free educational websites for students.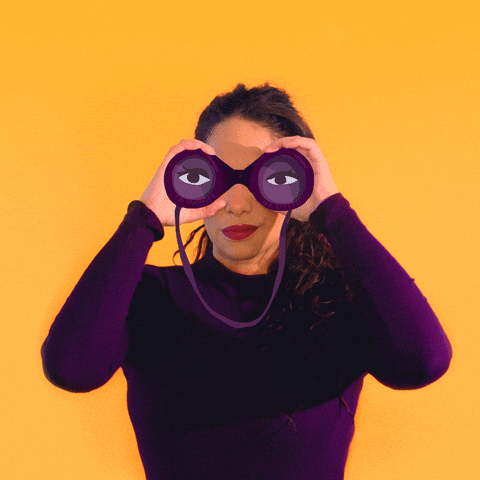 Some of these free educational websites might require you to pay if you want to get the certificate. However, if you just want to learn and upgrade your skill or become better at a subject, then it's absolutely free. Let us take a quick look at each of them.
Top 10 Free Educational Websites for Students
Here is a list of free educational websites that are beneficial for all students, right from preschool to secondary school.
1. HowStuffWorks
This American website provides students of all ages with insightful and educational materials ranging from science, art, animals, home, technology and lots more. This great website is the best option for inquisitive children who ask questions about everything. Just as the name implies, the website essentially shows how stuff works. And by "stuff," it means anything and everything you can think of.

This website is the ultimate go-to resource for assignments, homework and school projects. It can be used by children within the age of 11 years and above. The site is extremely user-friendly, as it has lots of illustrations, diagrams, videos, pictures and animations. So, if your child is constantly asking you questions, this is the right website to get valuable information. With HowStuffWorks, you will never have to answer so many questions from your children again.
2. Oxford Owl
The best thing about this website is that it utilizes the British curriculum, same as Greensprings School. and other top schools in Nigeria. Oxford Owl develops the reading, writing and arithmetic skills with thousands of resources available on the website. It performs the job of a private tutor, as the website is loaded with tons of informational material necessary for excellent academic performance.
It also contains a free eBook library for children between the ages of 3-11 years. This amazing website makes learning fun and easy. In addition to the countless resources in it, one can also purchase textbooks from other websites like Amazon, kindle and lots more. There are also other categories on the website for parental advice and support.
3. Starfall
For over fifteen years, Starfall has been dedicated to helping children speak impeccable English and read with phonics unaided. The website helps to improve the language development of children in preschool and elementary school; as well as providing support for children requiring special education.
Struggling readers would not have a problem with Starfall, as there are several learning levels that are equally as informative as that of the standard learning level. The website is quite interactive, and children are able to have fun, while learning lots of exciting new stuff. It also has a feature for parents and grown-up kids.
4. HighlightsKids
This website contains a lot of brainteasers, riddles, puzzles and questions for students, to help build their thinking skills and sense of reasoning. Children are able to explore their creativity and use their imagination without having any barriers. The provisions on the website enable children to bring out their best and even showcase amazing hidden talents.
With HighlightsKids, children are able to read properly, think critically and reason deeply. Hence, children between the ages of 6 and 12 would do great while using the website. The attractiveness and beauty of this free educational website make learning so much fun for the students as it plays a massive role in fostering an engaging learning experience.
5. FunBrain
Another great free educational website for children is Funbrain. It is more than resourceful, as parents could also make great use of it. The website provides top-notch educational resources via hundreds of educational games and activities. This top-quality website is suitable for children between the ages of 1-13.
The free educational website contains aesthetically pleasing graphics, along with high-quality videos. With FunBrain, your children would never get bored. The best thing about the website is that there is absolutely no need to log in or sign up, so you could just click on the website and get your children to start learning immediately.
6. Phonics Ninja
This is another free educational website in form of games where preschoolers can learn different sounds, letters, and phonics. With its special features that use funny sounds, engaging games and touch sensation, any preschooler can easily navigate the app. The children can even have more fun by directly recording their own audio clues while playing the game.
When a preschooler learns all these letters and sounds, it serves as a stepping stone when a child is either learning how to read or learning new numbers and letters. A child is sure to speak impeccable English with the use of this app, installed on a home gadget.
7. BrainPOP
Another trusted free educational website for children is Brainpop. It helps children to stay creative and constructive in almost all subjects like Social Studies, English, Arts, Health and Music. It also adds a bit of humour and fun to encourage children to learn and study in their own unique ways. The content on the site stimulates curiosity in children, making them eager to explore new topics.
Brainpop is also useful, if you want your child to learn other languages like Spanish, French and Italian. Lastly, it contains an English proficiency test for all ages, which includes grammar, reading, listening, vocabulary and handwriting.
8. Khan Academy
Although Khan Academy started up as a mathematics website, it has now developed into a full-grown educational website that offers an academic experience for students who seek it (through the features on the website videos, pictures, progress tracking, practice exercises and lots more). The learning system on this website is quite personalised, as it is a whole lot similar to a teacher giving a lesson in the classroom. The videos and display system are done on an electronic board, so it is very similar to the method a teacher uses to teach students in a classroom.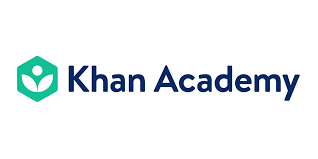 This app can be used with or without an internet connection, as parents can easily download the offline version of the app. The exercises in Khan Academy are from several subjects that cover different classes from preschool all the way up to secondary school students preparing for the SAT .
9. Fish School
This application is great for preschoolers who are trying to learn new concepts like shapes, numbers, letters, colours and lots more. The app is extremely colourful, so the preschoolers would definitely have their eyes glued to the screen. The fish school contains a lot of educational activities like learning letters, counting numbers, knowing different shapes, singing nursery rhymes (like the popular ABC song), learning colours, and knowing how to count and match objects.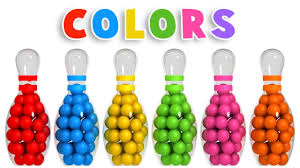 The variations in the melody of the tunes make it fun for the preschoolers to utilize, as it keeps them engaged in the long run. Also, it is a great way to maintain good hand-eye coordination, especially because they might need to touch the gadget screen to identify a shape or a colour.
10. EdX
This free educational website is particularly useful for students in the sixth form. It gives students uninterrupted access to using advanced learning resources through several educational materials. The free educational website offers advanced courses from some of the world's best universities like Harvard and Massachusetts International Institute.
This website provides courses in many subjects ranging from languages, biology, marketing, information technology and lots more. It is an open-source platform and it is readily available for students who are applying to universities anywhere in the world.
All these aforementioned free educational websites that were recommended for children, need very little or no form of monitoring.
However, parents can make an extra check just to be totally sure. An effective way to deal with the safety issue is to install a reliable parental control software that monitors everything they search for on the internet.