As a subject, Math is a major challenge for a lot of students; a research conducted by Gallup in 2015 confirmed this. In the research, students were asked to name the school subject that they considered to be the most difficult, and it was not surprising that mathematics was top on the list.
However, due to the advancement in technology, which has led to the development of free math apps, every child can now easily improve on their mathematical skills.

Now, the problem is, there are many free math apps on the Android and iOS market. This means finding the best free math apps for your child might take you several hours.

To help you out, we have listed below the 10 best free math apps you should install on your child's phone.
10 Best Free Math Apps & Games to Install on Child's Phone.
1. King of Maths

Topping the list of best free math apps to install on your child's phone is "King of Maths." With this app, your child will learn basic algebra, geometry, division, and other math equation.
The app is designed in form of a game; so your child chooses between two characters and complete mathematical challenges in addition and subtraction.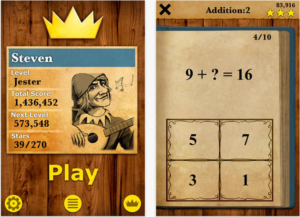 When children play this game, they are challenged to figure out missing numbers before they can arrive to an answer. The game will also help your child to understand the basic concept in math.
King of Maths is regarded as one of the best free math apps because it was developed to improve the mathematical knowledge of children in elementary schools.

To download the app, visit the Google Play Store for Android devices or Apple Store for iOS devices. You can also visit the King of Maths app's website.

2. Math Tango

This game revolves around a beautifully made island called Math Tango. In the game, your child is tasked to bring back the magic and wonder of the island. While playing the game, your child will be guided by Uncle Fibonacci, to help get him or her ready for the challenges.
The aim of playing this game is to complete several challenges and collect gems, which unlock monsters who will live on the island. Math Tango is undoubtedly one of the amazing free math apps that children can play on a tablet.

The mathematical part of the game is that children will progress through dozens of math lessons as they complete missions, earn monsters and robots, and build the two fantastic worlds in the game.
The interesting thing about Math Tango – and why it made it to this list of best free math apps – is that your child gets to have great fun playing the game, and learn to improve his or her math skills at the same time.

3. Monster Math

Monster Math is another free math app that you should download on your child's mobile device. This game will help your child practice and learn over 67 math skills within basic geometry, addition, subtraction, multiplication, division, factors, prime numbers, and decimals.
Children within the age group of 6 – 10 years will enjoy Monster Math. Every week, as parents, you will get an update on your child's progress in math from the application.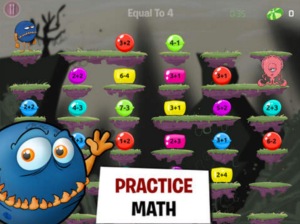 Monster Math game is filled with exciting elements, from defeating evil monsters to rescue a friend; the game makes practicing math skills more exciting and appealing. To download the game, click here.

4. Zap Zap Fraction

Another amazing app that makes it to this list of best free math apps for your child's mobile device is Zap Zap Fraction. This app educates children with the concept of fractions. It has two parts: lessons and challenges. Children learn the concepts in the lessons, and then play games to test their knowledge and skill at the challenge section.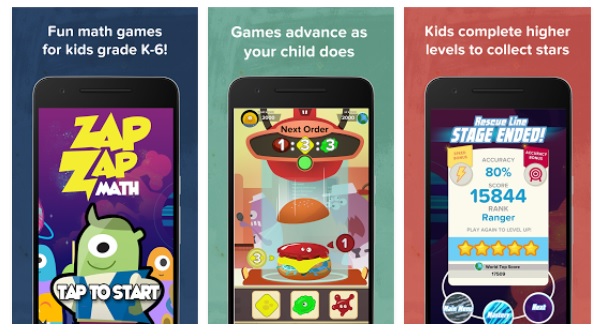 Zap Zap Fraction is a good app to install on your child's mobile device, especially when he or she is learning fractions. The awesome math game is for children within the ages of 5 -12 years. With this game, your child can have better knowledge and understanding of fractions.

5. Madagascar Math Ops

Remember the animation movie, Madagascar? It was a blend of adventure and comedy. Children loved the film – and so did the adults. The Madagascar math ops game is modelled around the Madagascar Penguins – Alex, Marty, Melman, and Gloria.
The Penguins have been kidnapped by enemy agents, so they are in need of a final team member that can help them through a mathematical covert operation.

Madagascar math ops is an exciting and fun game for children to practice addition, subtraction, multiplication and division. In the game, your child will encounter thousands of math problems ranging from 1st to 4th grade. There is no reason not to download this game today. Click here

6. Number Rack

Number Rack makes it to this list of best free math apps, because it facilitates the natural development of children's number sense. In the game, there are 10 lines of beads, and 10 beads on each line; children can move them along the line to learn counting, addition, subtraction or even basic multiplication and division.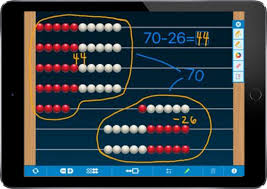 The movable, coloured beads encourage learners to think in groups of fives and tens, allowing them to explore and discover a variety of addition and subtraction strategies.

Number Rack is an ideal game that can also be used in the elementary classroom. The app is only available on the App Store for iOS devices and can be downloaded here.

7. KenKen Classic

KenKen Classic is a math logic app that asks kids to solve math problems with a logic twist, similar to Sudoku. The actual math operation is basically addition – but with many different puzzles and different rules that make it fun to work with.
If your child likes other brain games like Word Search Puzzles, 2048, etc., then he or she will like this game. Unlike other best free math apps listed in this post, KenKen Classic is available for both Android and iOS devices.

8. Math Land

This is another free math app you can use to educate your child on the concept of basic mathematics at home. As one of the best free math apps, Math Land is perfect for children within the ages of 6 – 12 years. Children who struggle to understand math in school are able to learn a lot by using this application.

Math Land is primarily an educational video game for children. With it, they can learn and obtain reinforcement for the main mathematical operations such as addition, subtraction, multiplication, sorting from higher to lower, division, and negative numbers.
The app can be downloaded for iOS here.

9. Butterfly Math Addition

If you have a young child in preschool, the Butterfly Math app is one of the best free math apps you should install on his or her mobile device. The app helps children to learn the concepts of counting and addition; also, the app is developed in such a way that children get rewarded for getting answers correctly.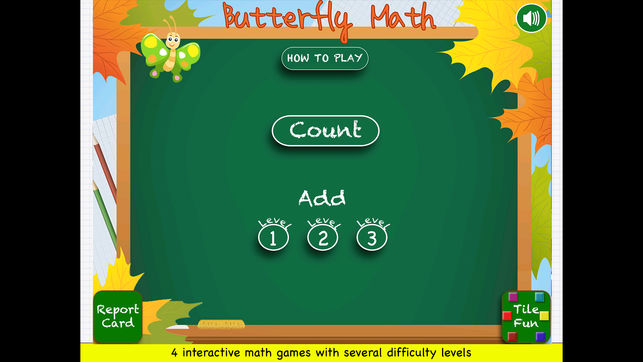 As the child finds the correct answer to the questions, he or she earns coloured tiles in the games. With the earned tiles, the child can colour the scene creatively. It encourages the child to get more correct answers in order to collect choice tiles to create a colourful masterpiece. Download the app for iOS devices here.

10. Quick Math Jr.

The last app on this list of best free math apps you should install on your child's mobile device is Quick Math Jr. This great application helps children to learn the foundations of mathematics, including counting, addition, subtraction, and place value, etc.
Quick Math Jr is perfect for children between the ages of 3 and 7 years, because it helps them develop the skills for understanding mathematics.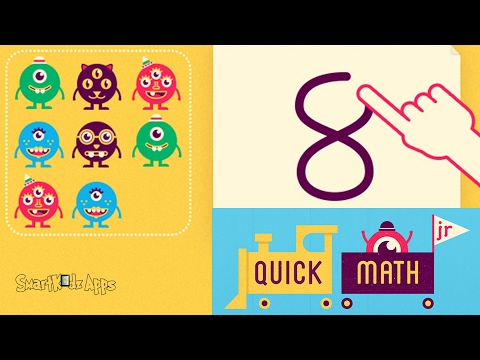 Math is actually an interesting subject once the concept is understood. Children that struggle to understand math as a topic can actually improve with the help of the above-listed free math apps and games.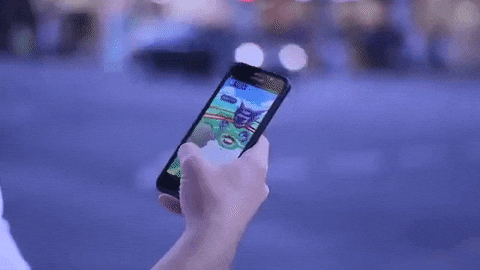 Therefore, as a parent that wants your children to improve in math, all you need to do is install the apps and games on their mobile devices and encourage them to play. If you haven't got a device for your children, you can install the apps and games on your phone or tablet and give them necessary access.

Through constant practice and interaction with the listed free math apps and games, your child's math skills will improve – and he or she will also have fun while playing.