Gathering the best toddler books for your child can be overwhelming as there are countless options for books of all sizes, images, themes, and formats.
However, it is important to know that when buying books for your toddler, your choices should strike a balance between fun, learning, and challenging. Each book should also encourage your child to point, touch, and talk about illustrations and pictures depicted in a story.
Putting this into consideration, with the help of our preschool librarian, we have chosen some of our best toddler books to stock your child's library.
Here are our 10 best toddler books for your child:
1. The Very Hungry Caterpillar by Eric Carle
The Very Hungry Caterpillar is one of our best toddler books to stock your child's library with. It is an amazing story that is filled with moral questions on the topics of self-control, well-being, happiness, growth and change.
In the book, a small caterpillar is born hungry and eats everything in its sight, it eats more and more with each passing day until it does not feel good and develops a stomach ache. After that, he eats a leaf, which aids in his transformation into a beautiful butterfly.


2. Don't Let The Pigeon Drive The Bus by Mo Willems
In Don't Let the Pigeon Drive the Bus, a bus driver takes a break from his route, and a pigeon volunteer springs up to take his place. The bus driver begins the story by expressing to readers the importance of not letting the pigeon drive the bus while he is gone.
The pigeon's bus-driving aspirations will help your child explore the responsibility to keep promises, persuasion, and the value of punishment.
Your child will also enjoy responding "No!" to the pigeon's endless stream of questions and comments as he demands permission to drive the bus. 

3. The Gruffalo by Julia Donaldson
The Gruffalo is a classic children's book that is great fun to read aloud thanks to its short rhymes and repetitive structure. The colourful illustrations and exciting story plot will keep children interested to see how the clever mouse will outsmart his predators each time.
Stocking Julia Donaldson's Gruffalo will teach your child bravery, and a little inventiveness, which can be helpful in overcoming challenging obstacles.

4. Goodnight Moon by Margaret Wise Brown 
Goodnight Moon is a highly acclaimed bedtime story.
It tells the story of a young bunny that says goodnight to the objects and creatures in a green-walled bedroom, drifting gradually to sleep as the lights dim and the moon glows in a big picture window.
It is one of our best toddler books and a perfect first book to share at bedtime with children.

5. Pete The Cat (I Love My White Shoes) by Eric Litwin
Pete is one cool cat! He celebrates the clean whiteness of his four new sneakers as he saunters down the sidewalk, but when he accidentally steps into a huge pile of strawberries, he readily accepts their new colour: red! Whether his sneakers turn brown, green or get wet, it's all cool for Pete.
The moral of Pete's story is: "No matter what you step in, keep walking along and singing your song because it's all good."
The book reinforces that whatever happens in life, you can rise above it.
READ ALSO: 5 Benefits of Early Childhood Education in Nigeria

6. The Tiny Seed by Eric Carle
This is a picture book for children that takes the reader through the life cycle of a flower.
Your child(ren) will learn sequencing skills as they go through each step in the seed-planting process. As a parent, you can form an activity around this book by encouraging your child(ren) to keep a journal and draw or write about how many days or weeks it takes the seed to sprout.
This book also teaches your child about survival in the face of overwhelming obstacles.

7. Giraffes Can't Dance by Giles Andreae
This book is also one of our best toddler books for your child as it raises issues regarding people's abilities and how people can discover them.
In the book, Gerald the giraffe longs to dance, but his legs are too skinny and his neck is too long to dance. When he attempts to join in the dancing at the Jungle Dance, the other animals make fun of him and Gerald feels he is useless. However, a cricket encourages Gerald to try to dance by listening to a different song. Filled with doubt, Gerald finds his song and finds he can dance rather well.

8. Guess How Much I Love You By Sam McBratney
This is a tale about the bonds of love between parents and children. It teaches children how to express their love and why it's important to tell people you love them.
In the story, Little Nutbrown Hare shows his daddy how much he loves him: as wide as he can reach and as far as he can hop. But Big Nutbrown Hare, who can reach farther and hop higher, loves him back just as much.

9. Dear Zoo By Rod Campbell
A child writes to the zoo for a pet. The zoo sends a series of unsuitable pets, revealed behind flaps in the form of crates and packing cases. These animals are all sent back for different reasons, except the last one, which is perfect.
Out of our top list of best toddler books for children, Dear Zoo is a great way to develop your child's vocabulary, attention and listening skills as it gives room for children to guess and sometimes predict what animal is in the crate.

10. The Rainbow Fish By Marcus Pfister
The Rainbow Fish is the story of a beautiful, colourful, and shiny fish with metallic scales that lives in the sea. Rainbow Fish loves his scales so much; he does not want to share them when asked by a blue fish.
This book teaches lessons on sharing and the happiness that sharing can bring to you and others. Just like The fish, "the more he gave away, the more delighted he became."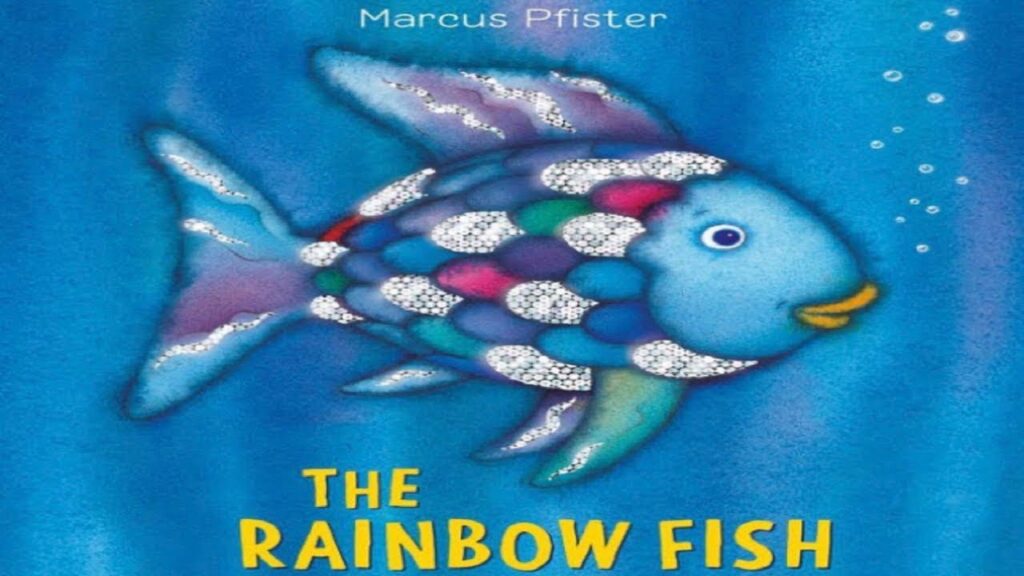 These 10 best toddler books we have carefully highlighted above will not only build your child's early literacy skills and imagination but will also help them learn real lessons about the world around them.